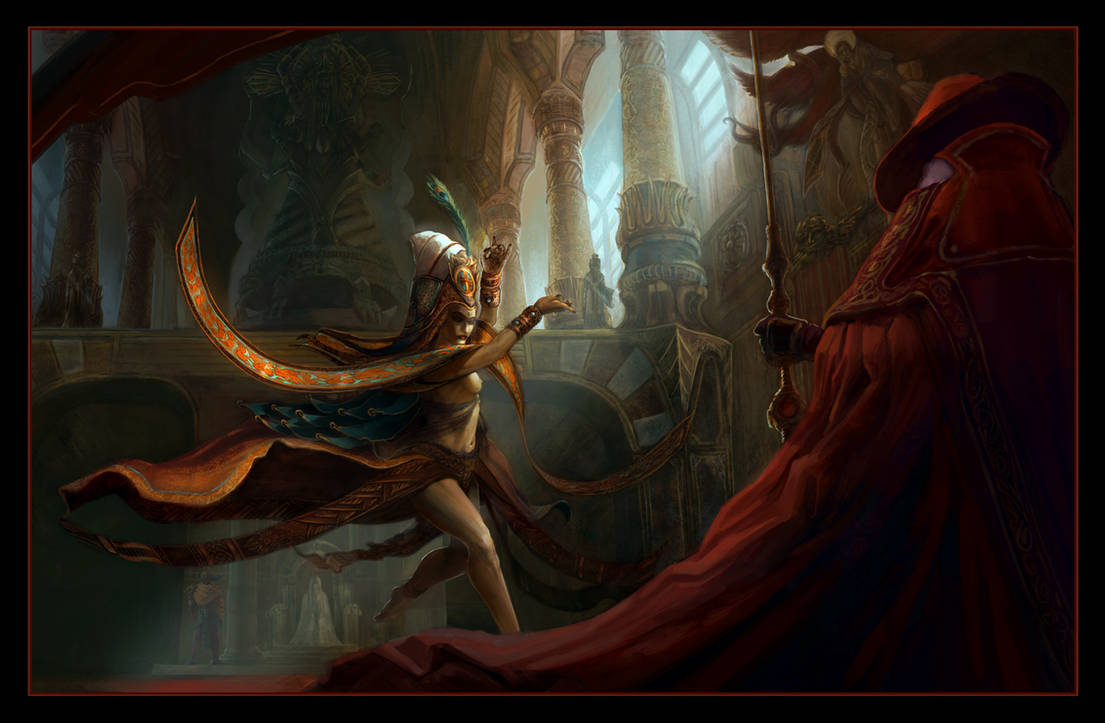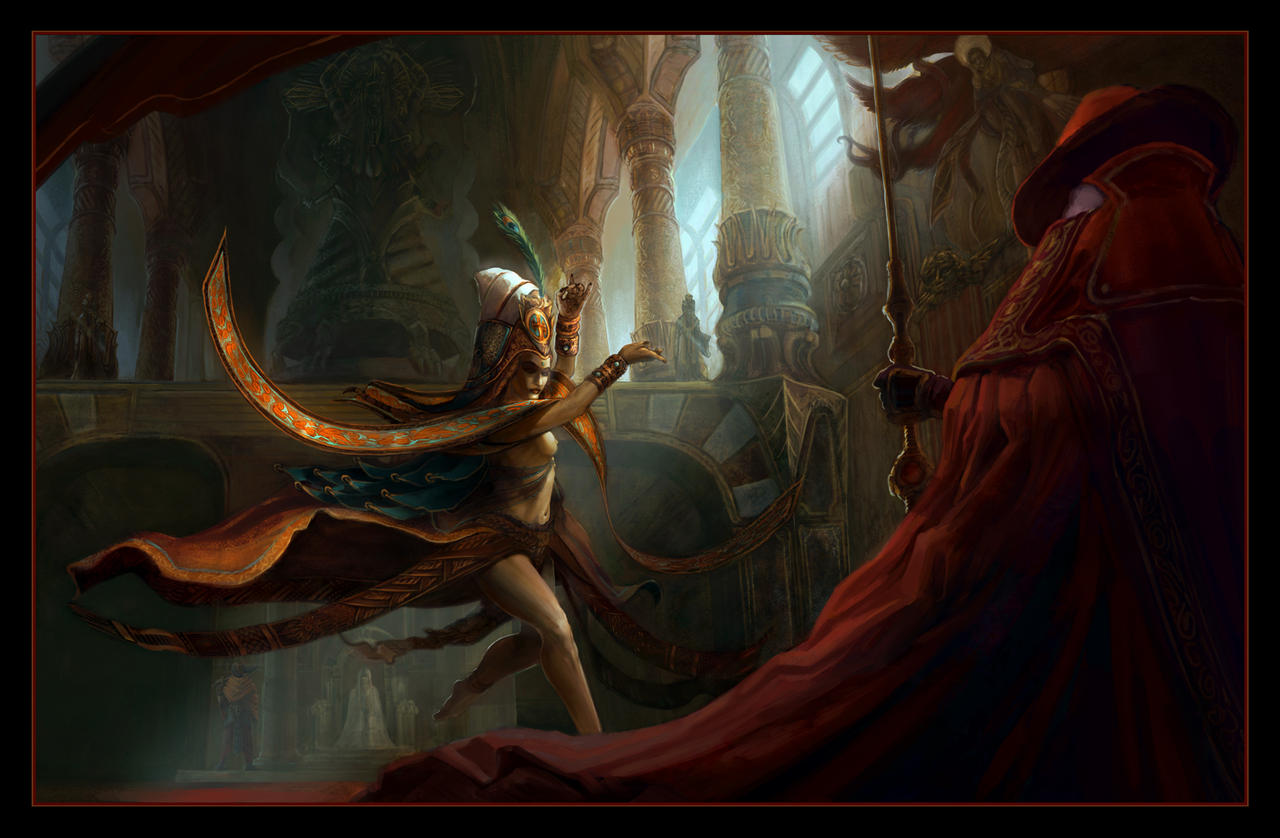 Watch
An old painting that's been sitting untouched because I've felt inadequate to finish it, I've decided to resurrect it and tackle it once more. It was formerly "The Temple Dancer", which can still be seen in my gallery, but I myself can barely look at it this days. This is heavily influenced by Gustave Moreau's painting "Salome dancing before Herod".

Ah! I saw the wips of this a while back.
Nice how it turned out.

Reply

Thank you! I'm still kinda ambivalent about a few things, but I'm learning more traditional painting and it can only help my digital work.
Reply

Ah, yeah. I know that feeling. After a while you can't help but focus on all the little mistakes and it's hard to let a piece rest.
Getting back to traditional sounds good! No undo, no layers.

Reply

This is, frankly, bloody stunning! A worthy homage to Moreau!
Reply

I think that it looks fine to me except maybe there is a little to much negative space leading up to the left hand corner of the painting, perhaps if you continued the structure of the building a little more into that dark area, but of course very lightly.
Reply

Thanks man, there seems to be a consensus with that. I'm considering adding windows there as well, mirroring the right side, not sure yet...
Reply

Just had a thought, what about a balcony. you know kind like on the Muppet show with the two old men.
Reply

LOL, I had one in the original version, actually. My problem is that the "church", or whatever you want to call it, is suppose to be MASSIVE. I mean ridiculously huge. I guess I can accomplish this with more atmospheric perspective and adding figures to the background and to the platform behind the dancing girl.
Reply

That might work, using the atmospheric perspective I mean. Pretty funny about the having the same idea.
Reply