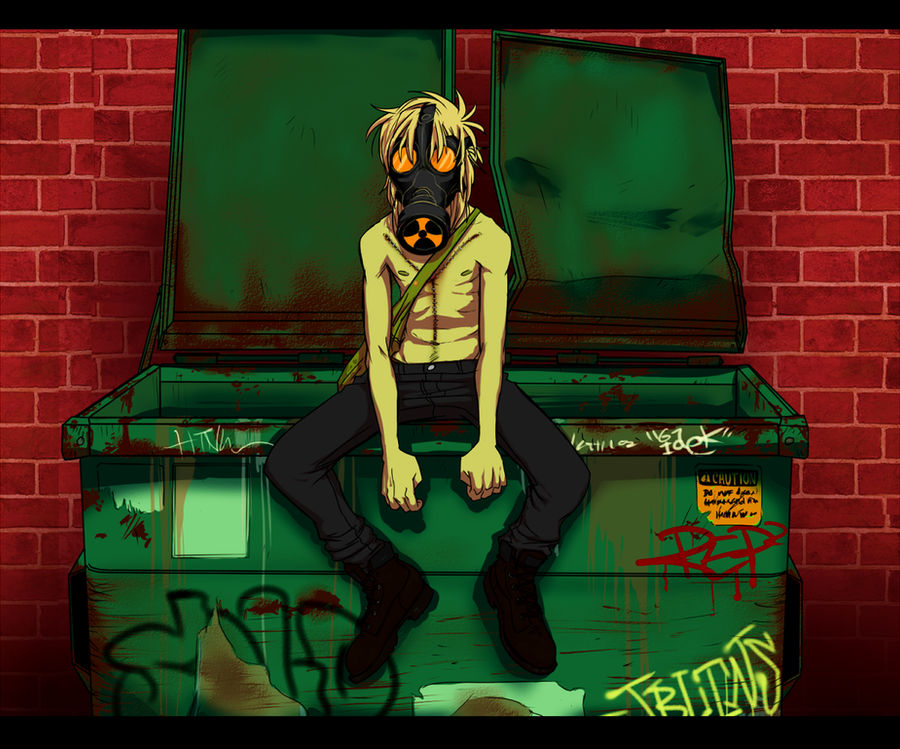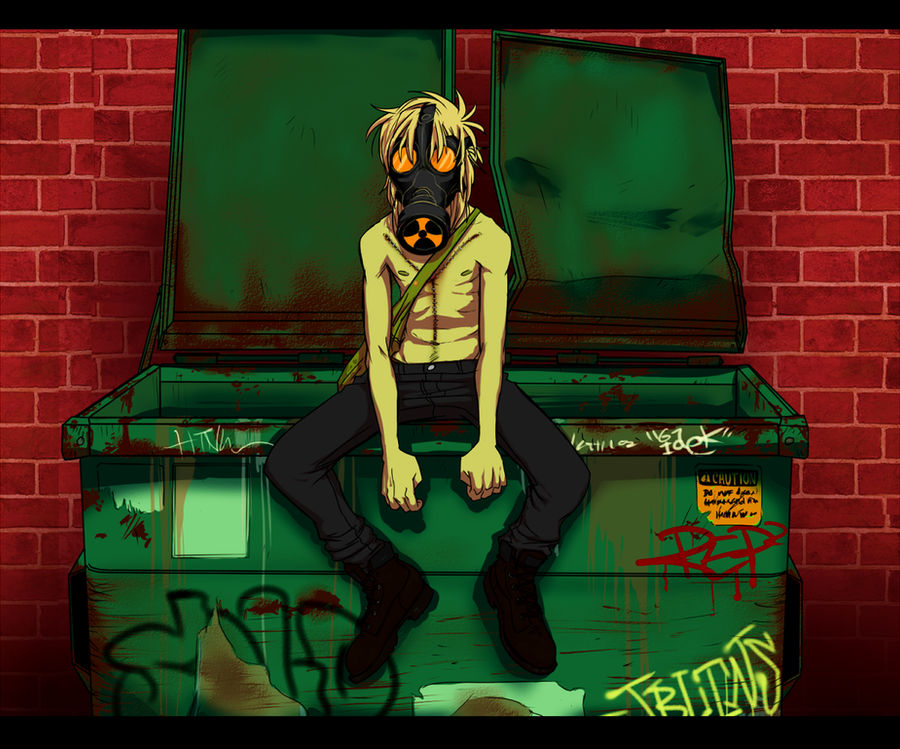 Watch
So for all you necros that got it for this guy; in addition to his corpse smell he's a frequent diver of dumpsters. And he showers once a week (forced by his roomates), AT THE MOST.
Did that put you off?
GOOD. You are now seeing it my way. I'm alright with Tonks fangirls, but I don't understand the one's who find him 'hot'.
Yalls nuts.
ANYWHOZERS.
This would be Tonks' diving giddup. He's got a gask mask he found that's more for show since he's used to the smell, a bag to put his finds in and well, I'm guessing it's hot out or something seeing as he's shirtless.
Tonks © moi