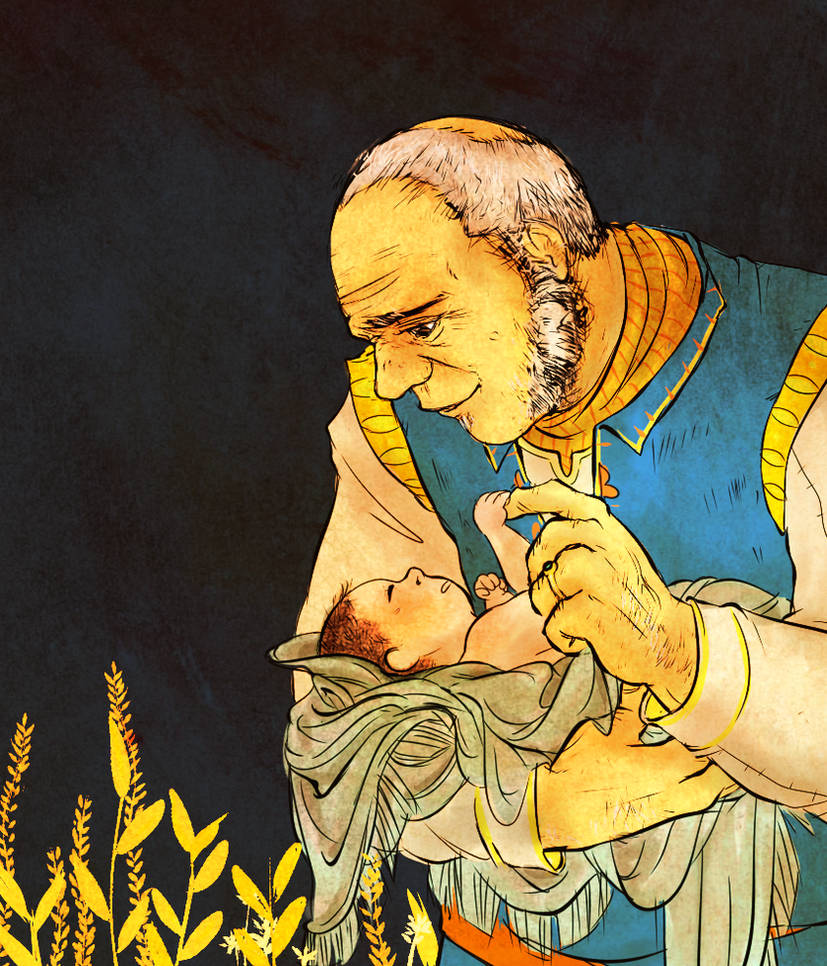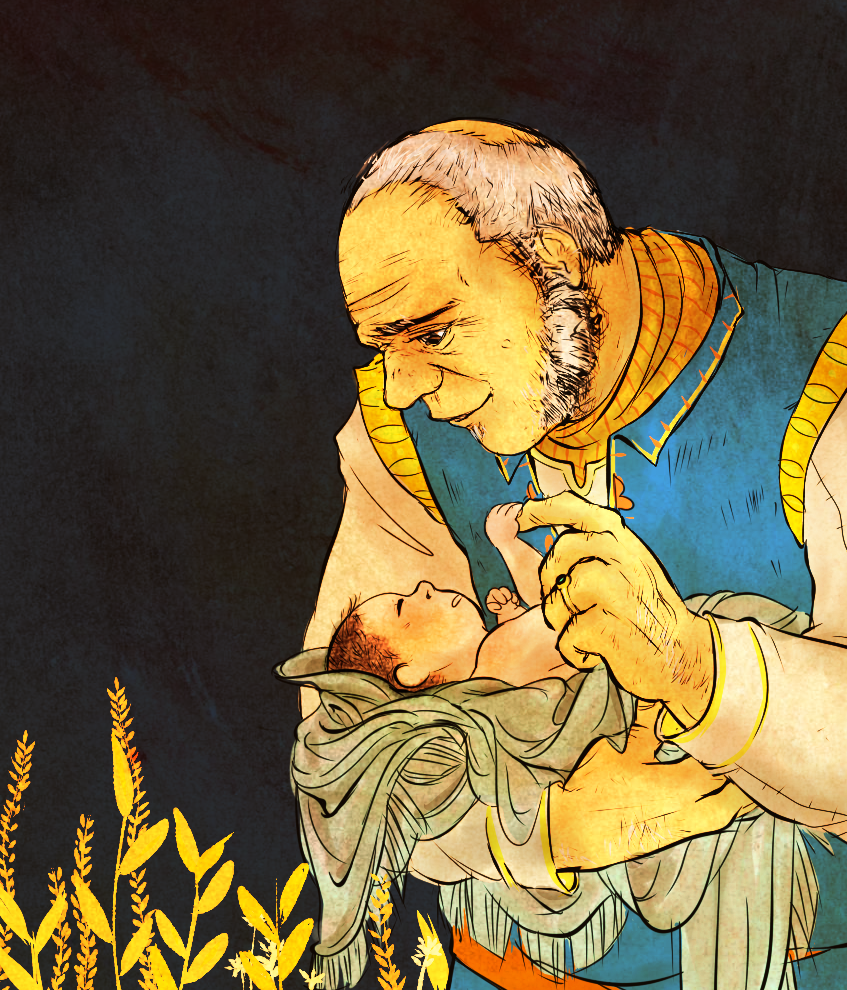 Watch
Jon Arryn and his last son, Robert Arryn

While Lysa didn't want to marry Jon, it was Jon who trapped in a horrible marriage because he married an insane woman who plotted his death and tried to make his son an eternal mama's boy. He may have been older, but I don't think he did anything horrible to Lysa to deserve to die.

I think that Lysa and Catelyn's father knew she killed Jon before his death, when he whispered 'tansy' he hinted that Lysa became insane when he had her drink the moon tea when she was pregnant with Littlefingers baby, and realized he created a monster and that monster murdered a good man and was ruining his grandson and would be the demise of house Arryn.
Reply

Hmmm
I agree Jon Arryn was very unhappy too, but I disagree with your take on Lysa... I think Hoster was thinking so much about the moontea and about Lyra because he was overwhelmed with guilt. He did something terrible to her and then forced her to marry someone she didn't want to and who probably looked down on her. It's implied that Jon Arryn married Lysa despite her not being a virgin because that was a guarantee that she was fertile. So... she was treated kind of like a brooding mare?
Also no one knows why Lysa had so many difficult pregnancies, but they might have suspected the moontea caused it, which would increase Lysa's resentment and Hoster's guilt. By the end of their lives, Lysa hasn't forgiven Hoster, and Hoster is in agony because of that, so I think they both saw the moontea incident as something terrible and cruel.
Also I don't think it's possible for Hoster to know she killed Jon Arryn? Absolutely no one suspected that; by all accounts she was a difficult, but dutiful wife... Hoster is just overcome with grief and guilt at the end of his life over the fact that he treated his daughter like shit and that now it's too late to fix things

I don't think Jon deserved to die either, I like him a lot! But I also don't think Lysa deserved to be loveless and to be used as a sacrifice by the people around her... I think they're both very unhappy people who make each other unhappy, but who can't escape the situation because the society they live in is gross and ridiculous

ugh thinking about them makes me so sad!!
Reply

I agree with that part to, though I don't think Jon Arryn treated her that badly, while it was a loveless marriage he must shown Lysa some sort of respect right?
Yeah, and Hoster ended up creating a monster in Lysa and we all saw what she and Littlefinger did.
Sadly and Lysa has created the war of the Seven kings and his other daughter Catelyn and her family suffered for it.
Agreed, both suffered terribly and the circumstances has hurt them both. And I bet Jon misses his first wife who died when she gave birth to their daughter was a stillborn, and the sad part is, Robin might actually be Littlefingers son because it'd been speculated that Jon has a defect that causes fertility problems for any wife of his to carry a child, while Lysa had issues carrying before I think she finally succeeded in carrying Littlefingers child without no one knowing and Jon Arryn died childless

Reply

I also don't think Jon disrespected Lysa! But I think she was very hungry for love. If she felt her own father betrayed her and didn't love her, and nobody else in the world cared about her, and her husband plainly didn't love her either, I think it's easy to see how Littlefinger would easily manipulate her - with lies, such as that he loved her deeply, and with the truth, that Jon was planning on sending Sweetrobin away to be fostered by someone else... In my opinion the only monster in the story is Littlefinger who uses this very sad and hurt woman, manipulates and uses her, and then kills her and plans to kill her child

I think you might be right about Jon having an infertility problem! Everyone says the Arryns have always had a problem with fertility too, and all his other heirs died... it's all very sad I think

Reply

Yeah

and Hoster giving Tansy to Lysa to abort her child is a mistake that he will regret for eternity because that's what started Lysa's insanity and house Tully and Arryn is in serious trouble now because of all the events that happened from that one time.
Yeah, because house Arryn was produce through incest and when he was born and was about ready to father children, the genetics messed up Jon's chances to have kids of his own after generations of his family doing it. While Lysa's tansy caused her to miscarry a few times, I believe Jon's infertility played a big part in it and Robin must be Littlefinger's son instead because Jon's genes are too weak, and Robin may be sickly but that was because of the tansy in Lysa's system. That means house Arryn became extinct when Jon died

Reply

Lysa, your late husband may not be a looker but he's beautiful on the inside
Reply

Reply

oooh thank you that is a fantastic portrait!!!
Reply

You are very welcome and please reserve all praise for the artist himself; I only suggested the use of an older Duke of Wellington as an inspiration for Lord Jon, but Master Oznerol turned that vague idea into an excellent portrait and deserves all praise for doing so!

Reply

i must say that this is my favourite image of Lord Jon Arryn drawn to date; I love the way that you've made him simultaneously a man just as formidable-looking as Lord Tywin Lannister, but infinitely more capable of the nobler Human feelings and more humane to boot (I'm quite fond of the passing resemblance to Mr Abraham Lincoln to boot, since reading 'Team of Rivals' has made me see something of a similarity between these two tragic winners of a Civil War, political giants humane at heart yet accursed with a rather tragic family life).
Admittedly Lord Arryn is far better-looking than old Uncle Abe and I doubt the resemblance was deliberate, but something about the beard makes me draw it in anyway!
4.bp.blogspot.com/-D5pi1UjIYpw…
Reply

ahahahahaha goshhh

Thank you! I'm happy it works for you! We don't have much on Jon Arryn, but he seemed really protective of Robert and Ned, so I like to think he was capable of positive paternal feelings. Maybe Robert being born after such a series of misfortunes really managed to cheer him up and give him some hope?

I do think he was a very competent general!
Reply

I do agree he must have been competent enough to teach Lord Eddard and young Robert Baratheon very well!

I woud also like to think that Lord Jon greeted Robin's birth with a warm welcome, but suspect that his wife would likely have been able and inclined to ensure that the first meeting between father and son was a moment of less than perfect bliss (poor woman, she really does make me think of the horribly dark road that Sansa Stark might have been driven down had her spirit not been as strong as it is - really, that she hasn't yet been driven stark MAD by what she has been suffered to date is the perfect counter-argument to those dolts who consider her a 'Weak' female).
Reply

Reply

People rarely depicted. Glad to see a pic of them as well!

Reply

Reply