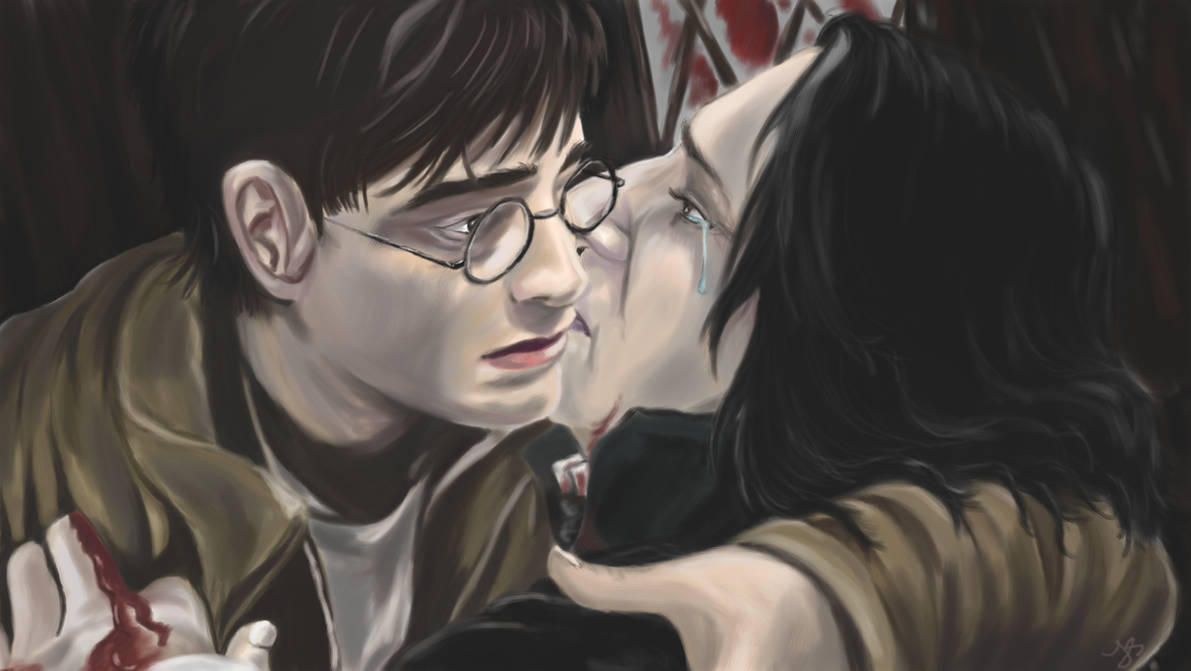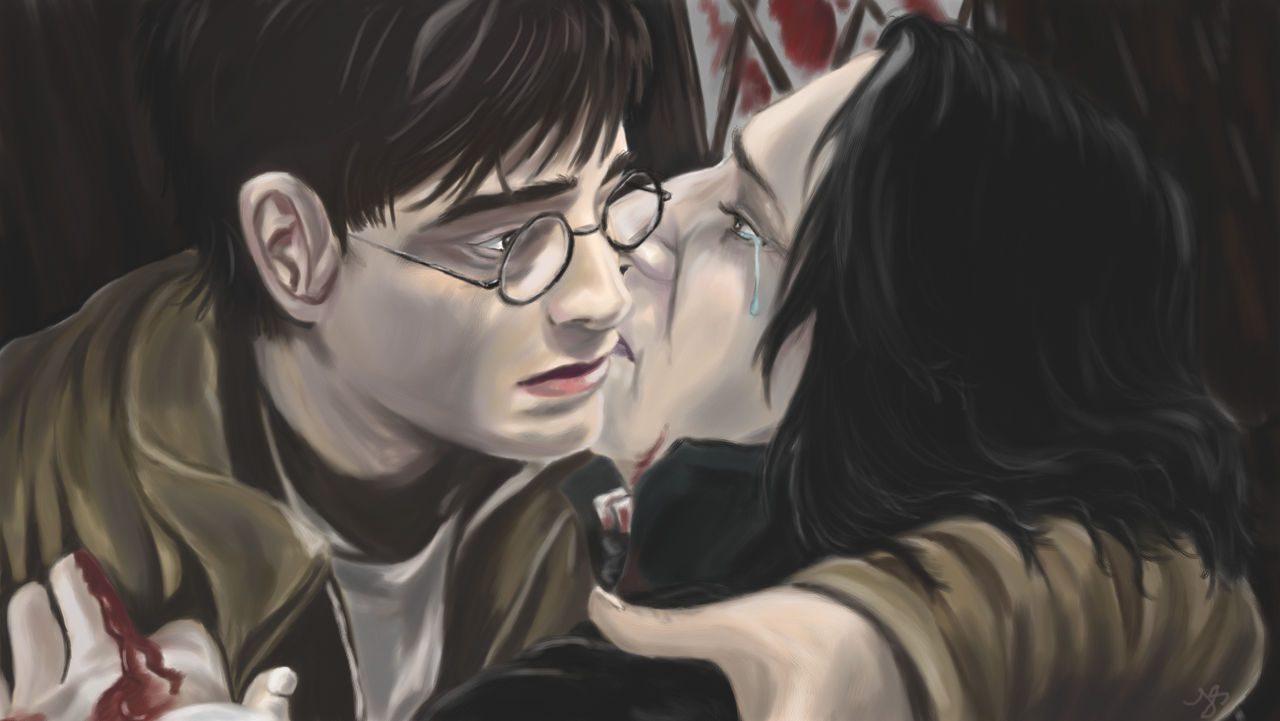 Watch
Yes, I know that I have drawn a lot of pictures about this scene.
But there are few other scenes which influence my thoughts in that way and leave me pondering for hours. I love it, because it is absolutely touching. I hate it, because my favorite character dies in a brutal way and ends up left alone on the floor by some teenagers.
I often said, and many of you agreed, I found it unbearable that Severus and Harry never got the chance to be reconciled with each other.
That seems to me like an important thing, regarding their relationship in the past and all the things Harry never knew.
I loved to work with the oil-equipment of my digital program, it came out amazingly realistic - except for a few mistakes. But nobody is perfect.
And no, it is not a Snarry. Severus is not trying to kiss Harry.

He´s just saying:

"Don´t let me die, Potter. Not here. Not like that."