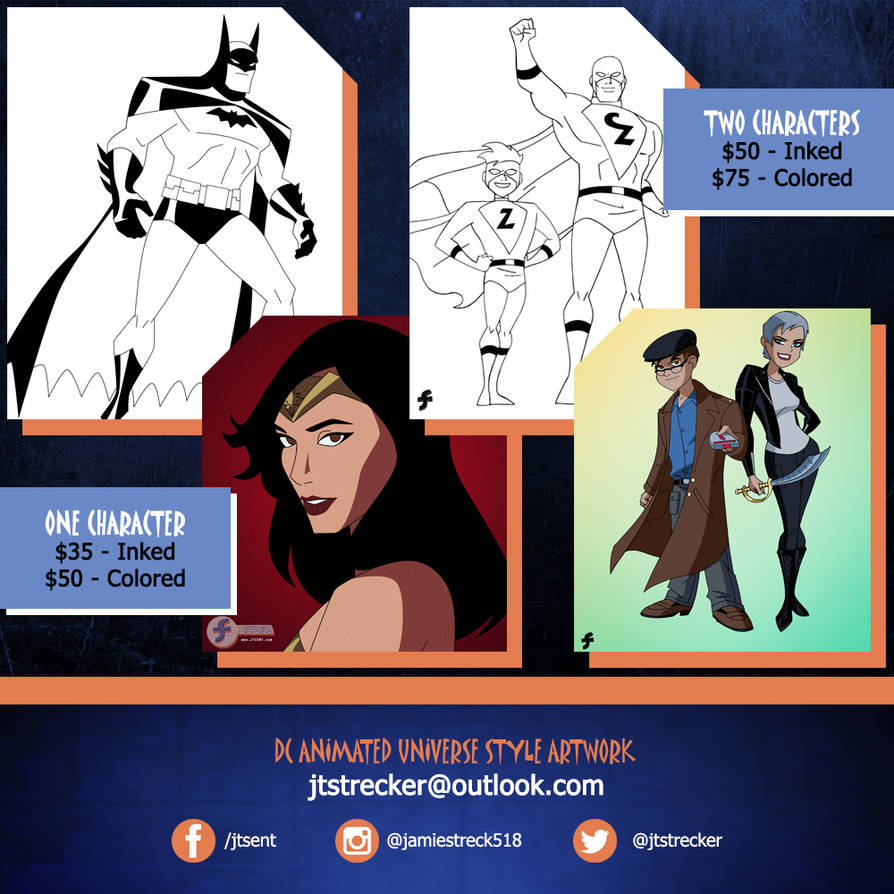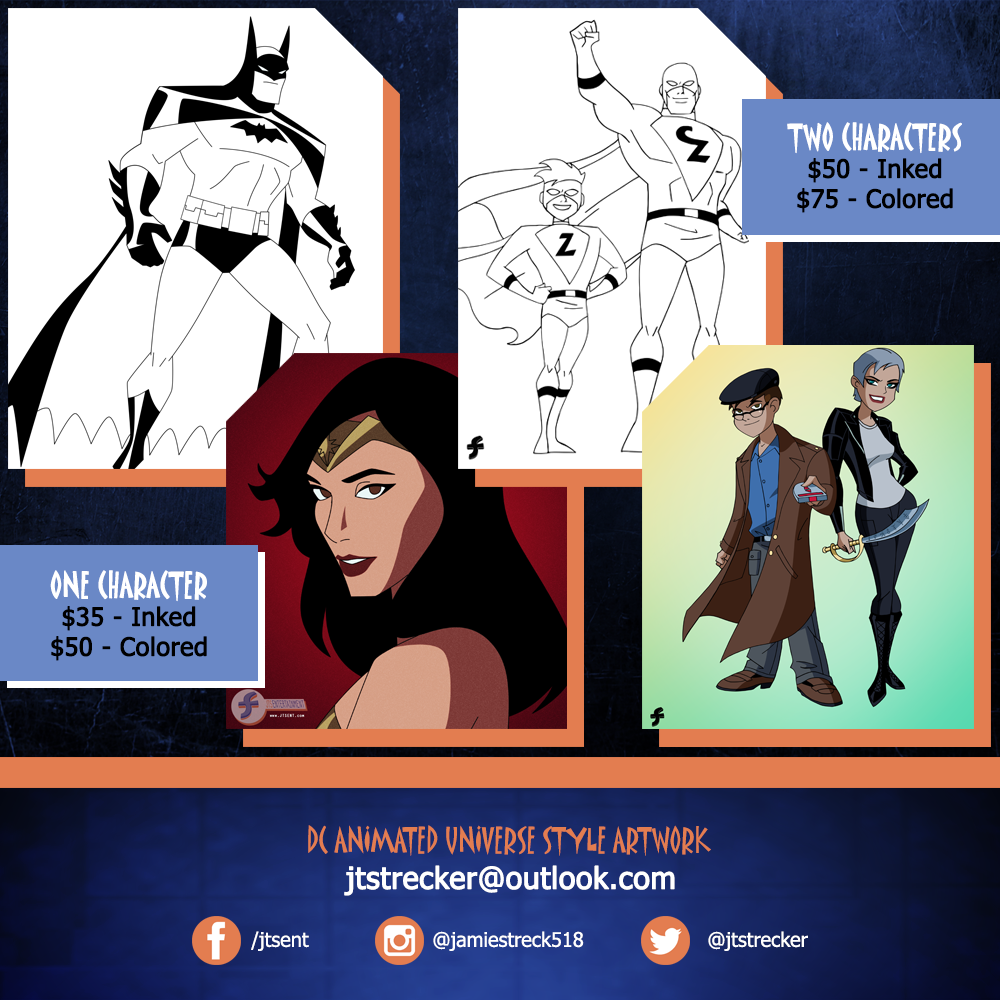 Watch
I am taking
commissions
for pieces drawn in the
Bruce Timm DC Animated Universe style
! They can be performing whatever task, within reason, or in whatever pose you'd like, or just leave it up to me to come up with something cool.
Pricing
1 character, inked - $35
2 characters, inked - $50
1 character, colored - $50
2 characters, colored - $75
Prices negotiable (to an extent), send me a note for payment details!Final products
will be delivered digitally and must be in an 8.5 x 11 inch ratio or smaller.
I look forward to hearing from you!

May I commission seven figures?
Reply

I'm actually not currently taking commissions, I'm sorry! I'll make a post here when I'm opening them back up and we can talk more. Thanks!
Reply

I will send you a note about commissioning a character very soon, you have my word.
Reply