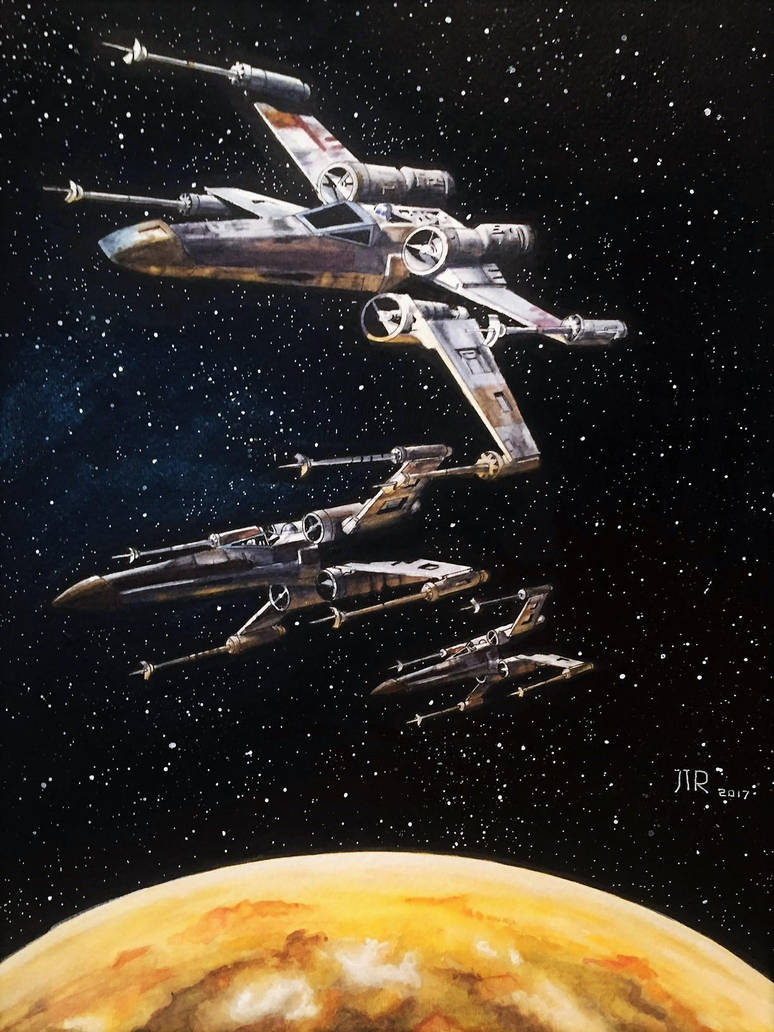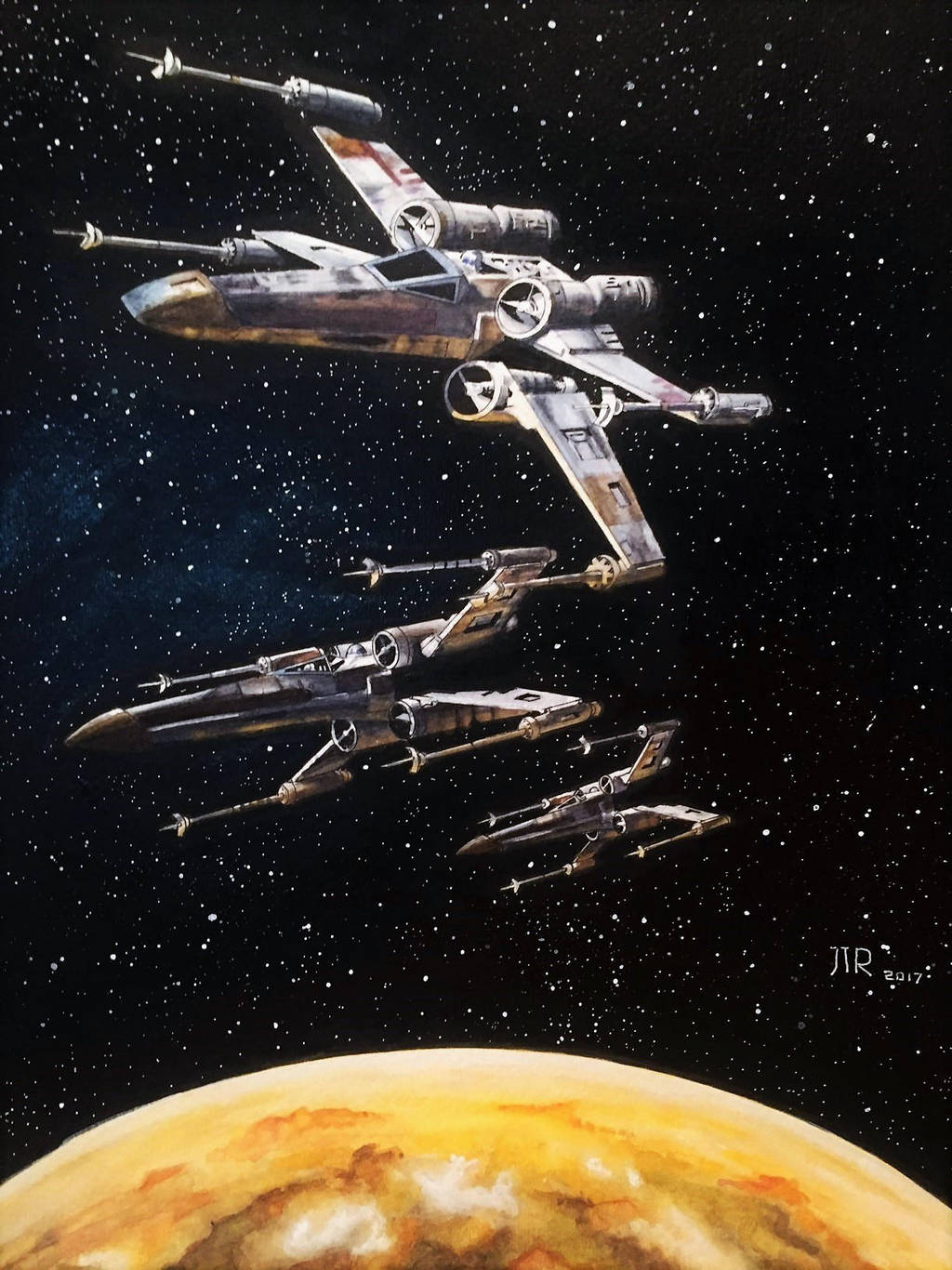 Watch

Reply

Awesome!

Reply

Reply

really????
Ink and watercolor????
wow
Reply

yup


Reply

Man, I love me some ships. I've been thinking about doing a series of them, myself. Seeing artists like you do these beautiful pieces makes me want to do it more and more.
Reply

Thanks...get busy...there are never enough spaceships around

Reply

Alright, you've convinced me. Which ship should I model first??
Reply

I don't know if you like "Trek" and "Wars", but I would stay away from the "Trek" ships if you're doing this by hand. They are awesome, but very curvy and have a lot of lettering which is hard to do in perspective. Try and X-Wing or TIE fighter.
Reply

Since I'm taking the lazy way out and doing it on the computer, thankfully shapes aren't much of an issue. But I'll take your suggestion and whip up an X-Wing first!
Reply