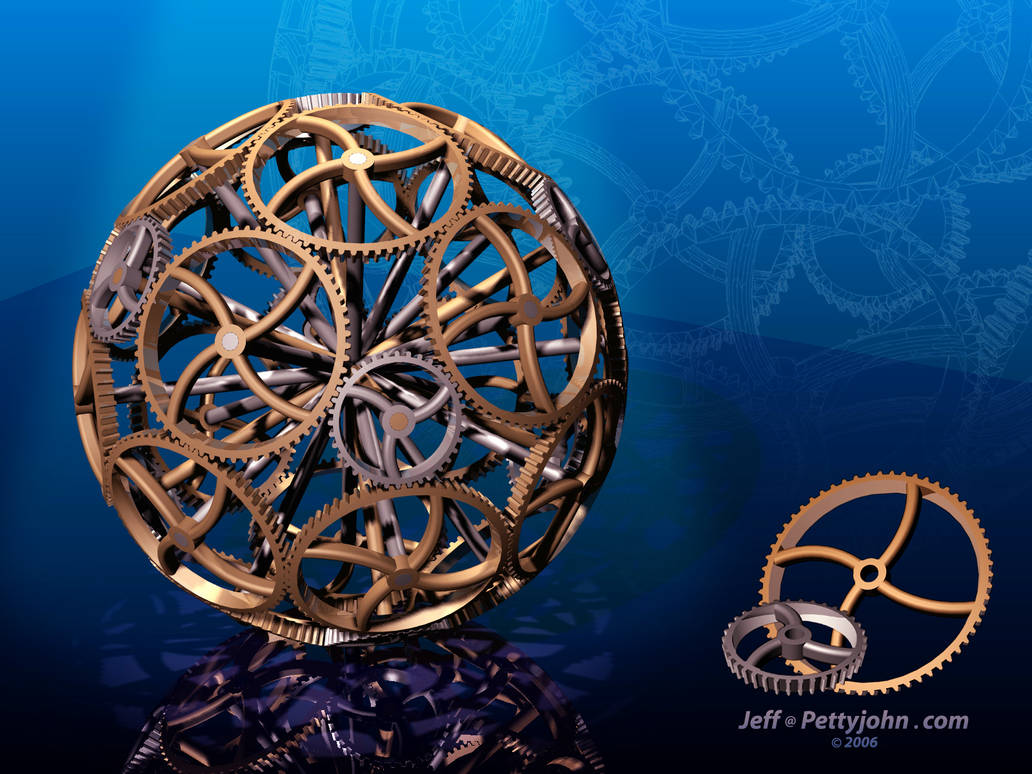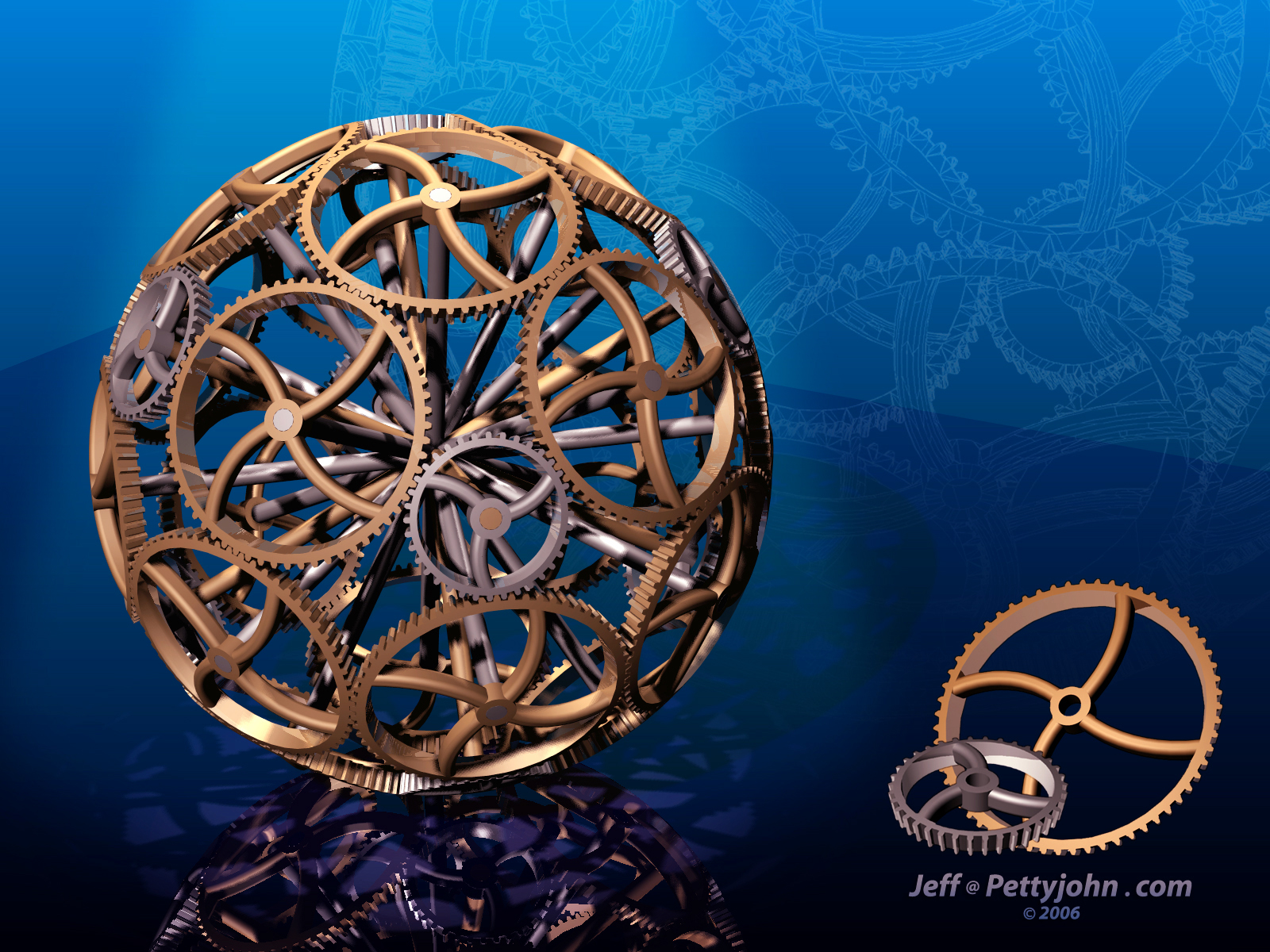 OK, this is my second experiment with spherical gears. A total of 26 gers, 18 Large and 8 Small. And YES if you would take the initiative to trace out the gears you would see that they are NOT LOCKED and would spin freely.
Modeled and rendered with Solidworks 2001 asembled with Photoshop...
Enjoy!!
If you are interested in my first experiment...
[link]

wow!!! Beautiful

Reply

hey thats good i cant even make the teeth for the gears how did u do that???
Reply

Actually everything is measured in angles from the center of the sphere and the center of the gears.
Reply

Hi There!

You have just earned yourself an O.D.D. feature

! congrats!

Todays' theme was "3D Digital Art And Fractalz Tribute" !
ODDS (oibyrd's daily deviations) are to honor the sometimes overlooked artists of dA that I personally think deserve some exposure (and ALSO, to show off people who I think are undeniably talented in their own genre of art, REGARDLESS of their #'s of fav's or pageviews. I like what I like and sometimes artwork isn't featured in the regular DDs because it's popular all on it's own It's a shame, but the admins are only trying to be fair! ). Please click the link below to see your work featured and to view other featured artists . If you prefer not to be a featured artist, just send me a note and I will remove you from the list. Cheers! xoxo Sandi oxo
[link]
Reply

WOW! Its great. I love it.
Reply

Reply