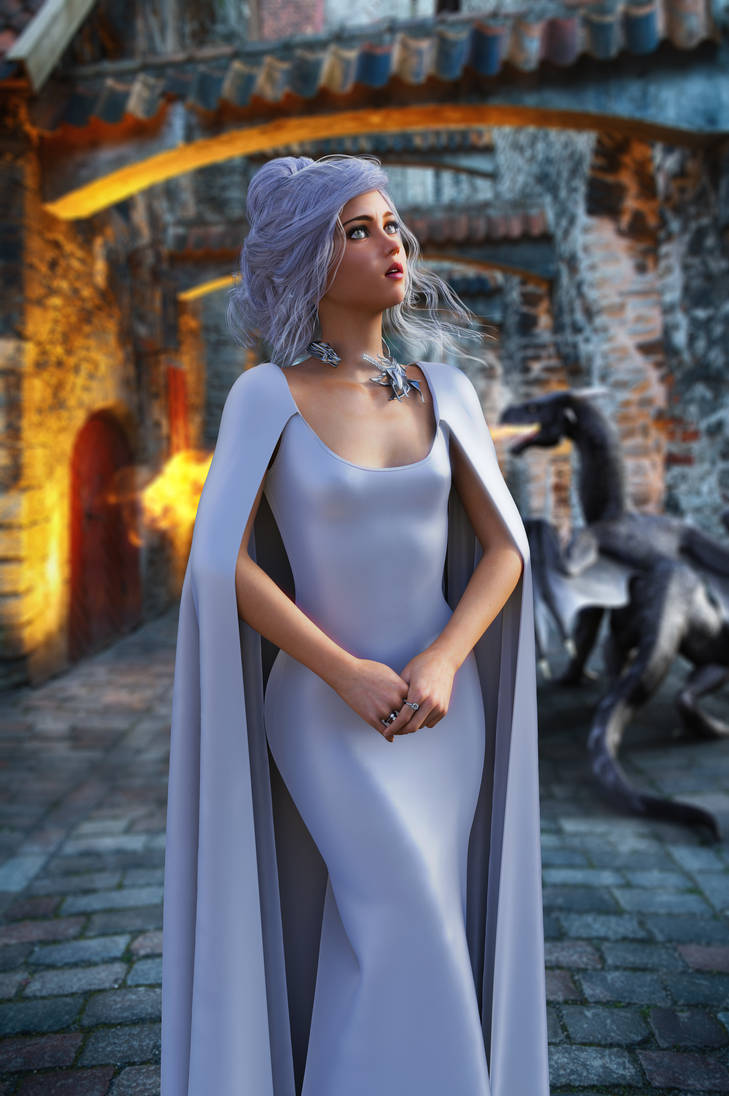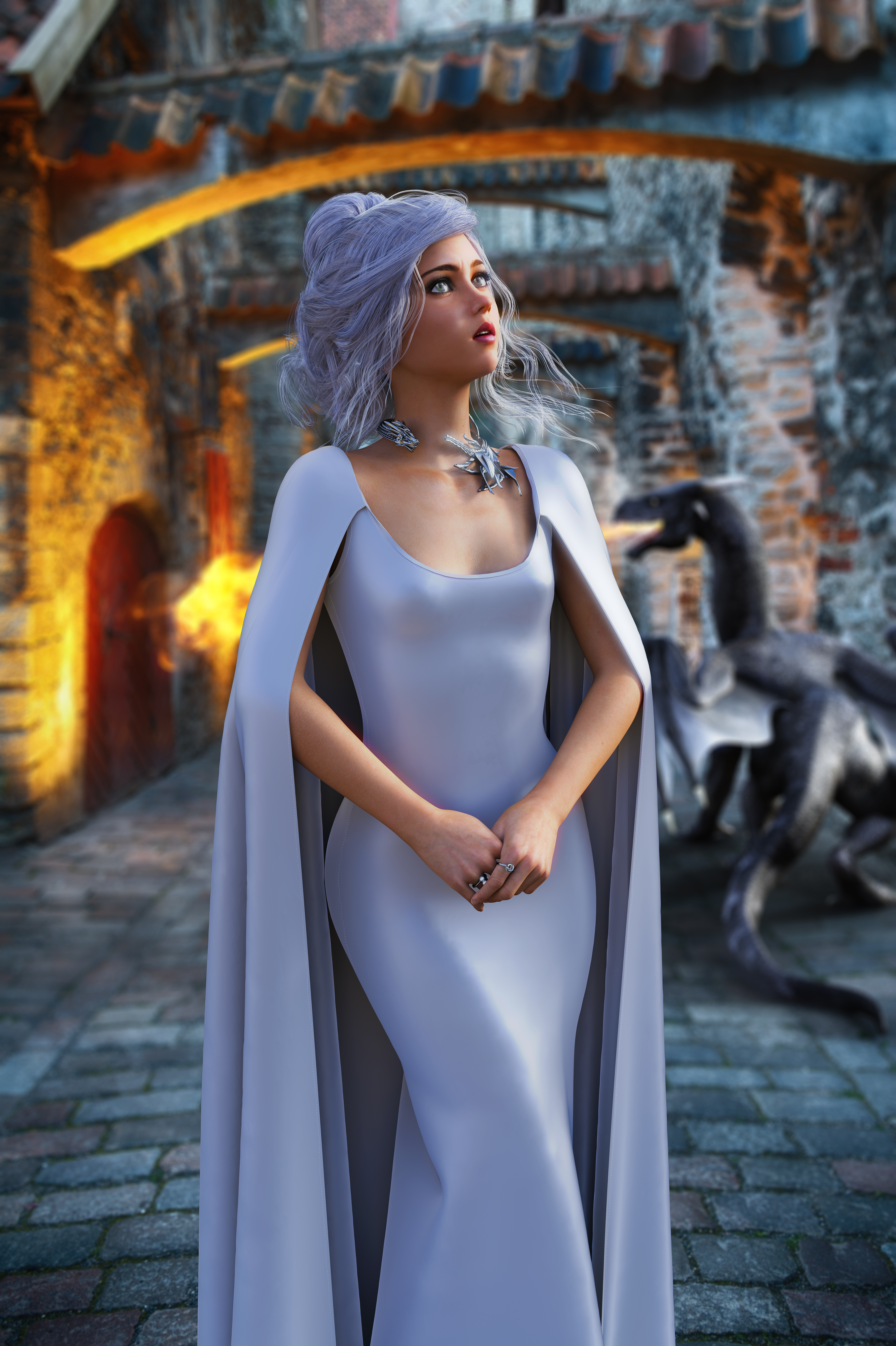 Watch
My take on the ever popular Daenerys Targaryen, Mother of Dragons from Game of Thrones. Like always, deeply influenced by stroggtank and loish.
Made in Cinema 4D, Marvelous Designer, ZBrush, and Daz Studio. Rendered with NVIDIA Iray at 10000 pixels.
~jsgknight
My Portfolio:
knightgraphics.daportfolio.com

This is so very lovely. Could I ask what dress and hair are you using?
Reply

Thanks. I made the dress in
Marvelous Designer and the hair is a combination of several assets that I have collected over the years and modified in ZBrush.
Reply

hands are very detailed wow
Reply
Wow this looks amazing! I was confused at first, i thought it was a doll, or a 3d design. But it says "made in Cinema 4D" in your description. I have no idea what that is, it's the first time i'm hearing about that. ANyway, the image is extremely beautiful and detailed. And i'm so in love with the costume its extremely beautiful. Especially how you did the silver dragon necklace around her neck.
Great job!

Reply