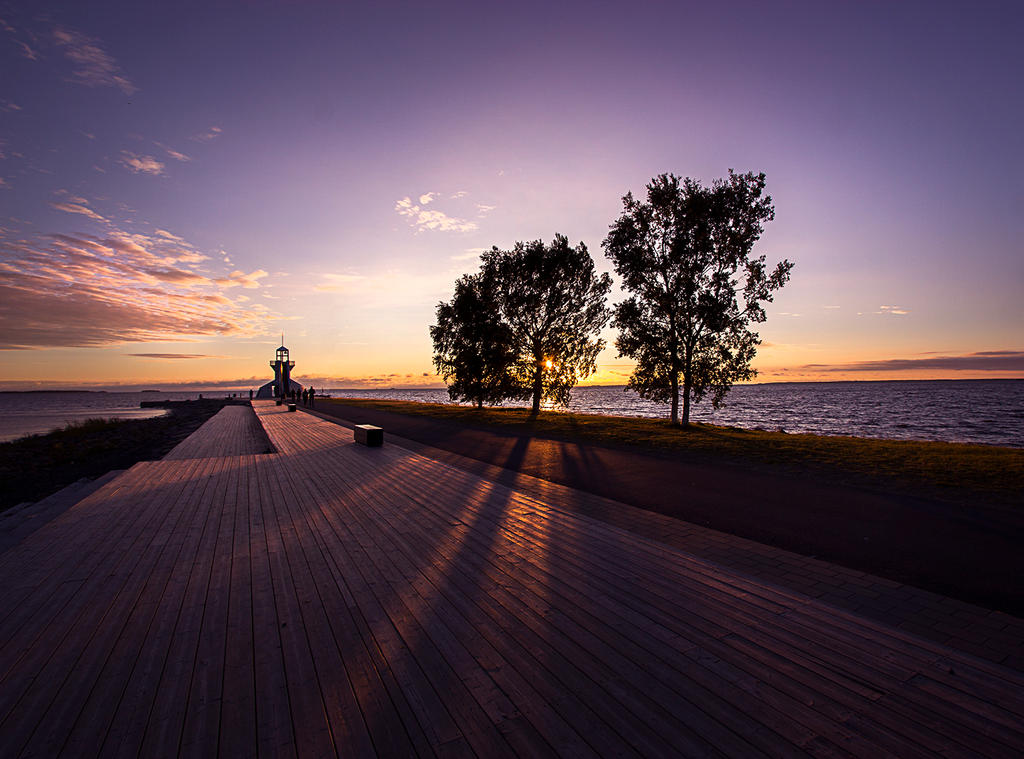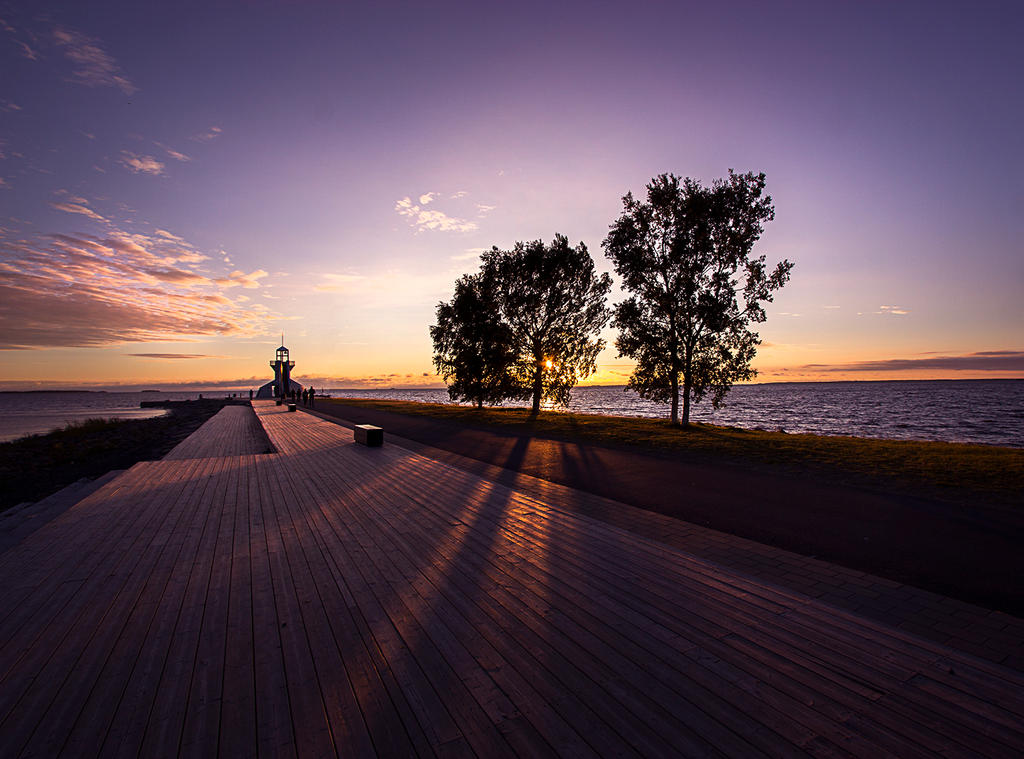 Another photo from Nallikari, this time during Autumn !
jscene.deviantart.com/art/Froz…
Here is my earlier photo from Nallikari beach, about 25-30c difference in weather

.
Let me know what you think !

Quite a surreal piece, what with the hypnotising geometry of the vanishing lines and the positively gorgeous colours ! The sun, shining its last rays through the foliage of the solitary trees, is close to disappearing beyond the horizon, yet this is one of these moments one would wish to linger forever -- bathed in the glow of an eternal sunset, surrounded by the vastness of northern sky and sea. Unreachable dream, alas, but your photograph is a step towards making time stand still somehow, and you really deserve to be thanked for that.
Reply

Thank you for taking the time to write this beautiful comment ! Even makes me see my photograph in a different way. Appreciate it !
Reply

Very nice. Dark but details. Great composition.
Mitch
Reply

I love the purple tinge to the sky
Reply

Reply