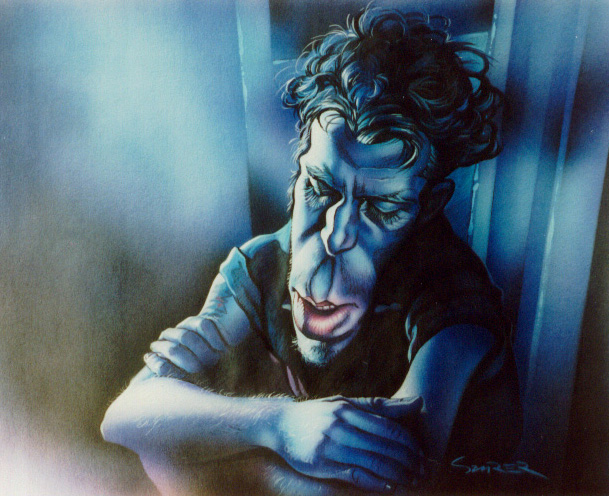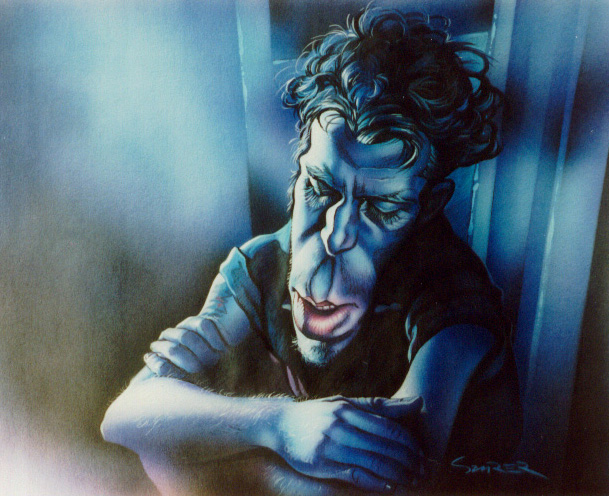 ...almost blue...
airbrush, water colours, 1994

Hi!
This is a copy-paste message to let you know I've featured this piece in a News Article: Featuring Tom Waits Art
Check it out if you want to see more art related to / inspired by him, and

the article to spread the word!
Hope you like it!



Julia.
Reply

Just stumbled into this, and I have to say I'm very glad I did. I do believe that the expersion is perfect. I've heard some of Tom's songs, but not a whole lot of them. I have to say though that I like what I hear so far.
Reply

this is a perfect portait of him.
i love how you did the face.
"Alice" and "Swordfishtrombones" are my favorite of Tom's albums.
"Orphans" is a must-have for any fan as well.
Reply