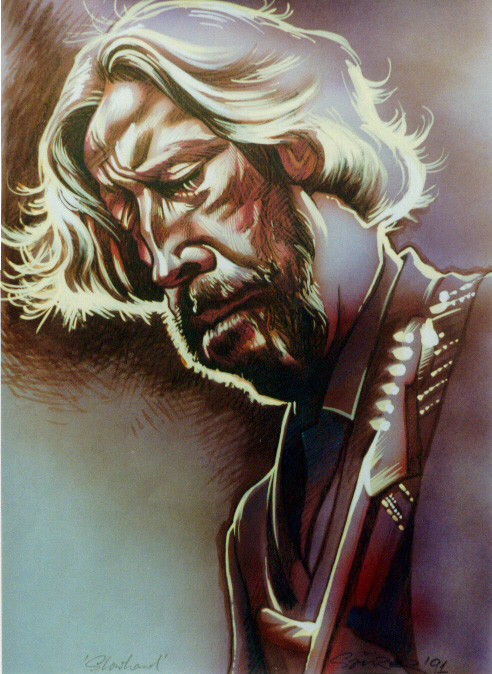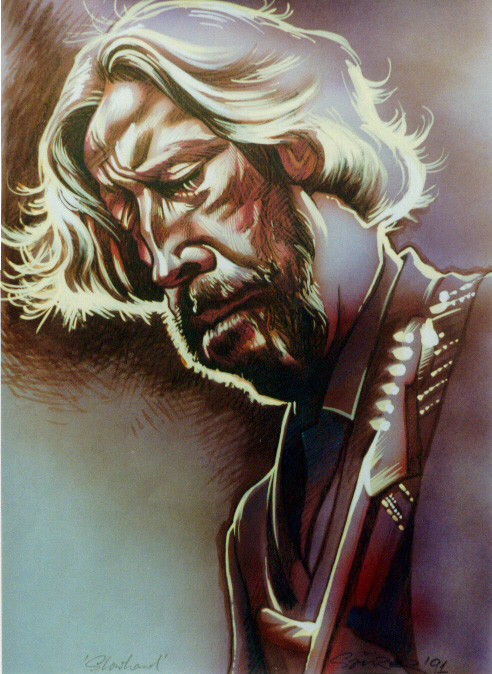 Watch
Eric Clapton
Airbrush, water colours, plaka, coloured pencils, 1991

Nice work, thanks for sharing.
Reply

he is so wonderful tonight
and every night by your hands
thanks

Reply
so far, this one is my favorite. i love the lighting and the emotion of it.
Reply

I love the way you make him look like an old sage

Awesome!
Reply

those eyes, that look, it's so horrifyingly sad, he really is a troubled man. this is a very powerful picture, i'm sad right now for clapton just looking at it. beautiful.
Reply

*gasp* wow... you really got that kind of sad look on his face! He's a god..
Reply

Sieht toll aus !!!

Reply