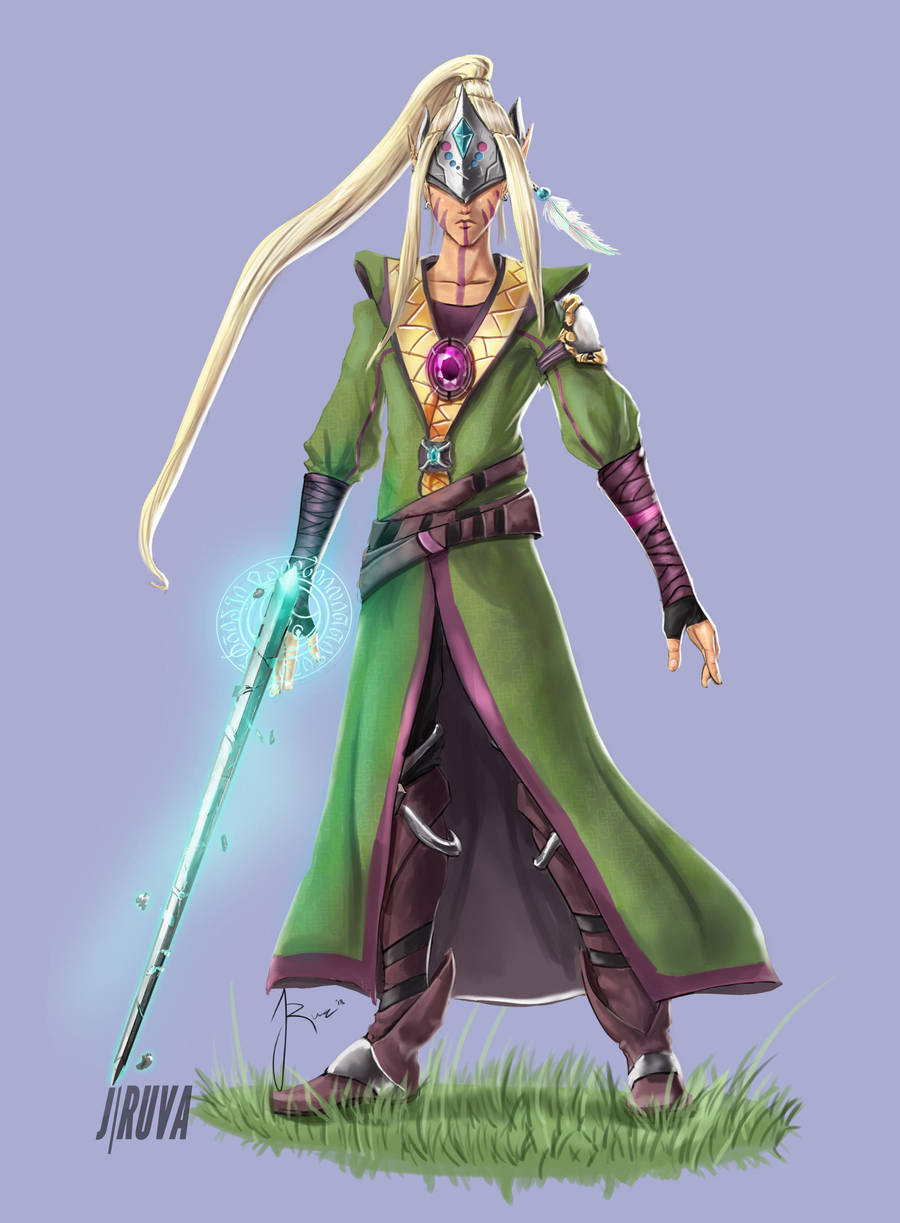 a quick outfit change for my high-elf Kainos (
fav.me/dbe9dgv
) to match his development

--
Kainos as stated on his first drawing, is an amnesiac elf who seeks for answers and for an artifact related to this. Time has passed on his adventures with the guild known as Bravedawn (
fav.me/dchwbp8
) and he seems to have remembered something, namely his origins as a sylvan from the Feywild, and his duty as a guardian for an important artifact that brought him to the realms of Toril.
He still hasn't found any answers, but decided to remember his ways on the art of BladeSinging in hopes of unlocking more of his past, and after months of training, came back as a masterful warrior. I changed his outfit to better suit his new fighting style, namely so his big puffy sleeves don't get in the way of his bladesong, and act more fluid and natural. I also removed his armor since he doesn't need it when doing this, and made it look a little bit more high-elf-ish. I had a lot of fun doing this, hope you like it !
--

Want me to draw your DND Character or Design one for you? I'm available for commissions! check out my journal for more info.
--
If you like my art, please consider supporting me on Patreon I offer PSD files for this drawing,tutoring, hi-res pics, and more. So please check it out!


Or if you want, you can tip me with a
Donation for my art to help support me. Thanks!