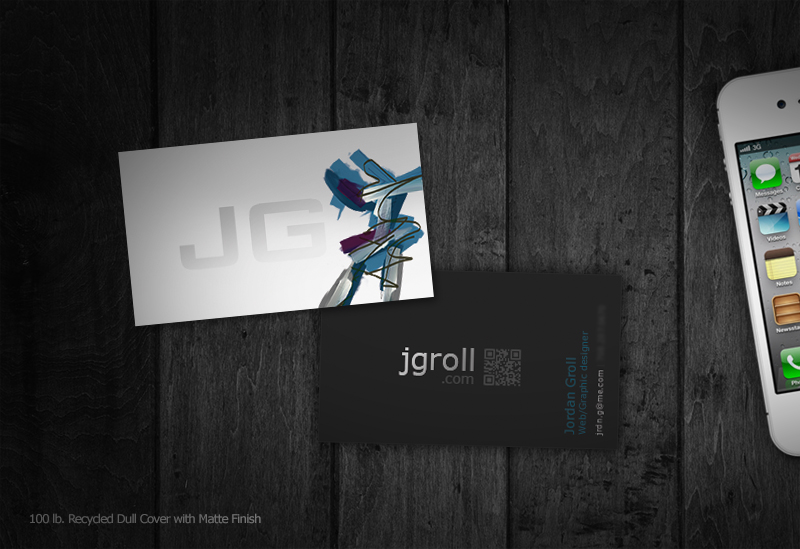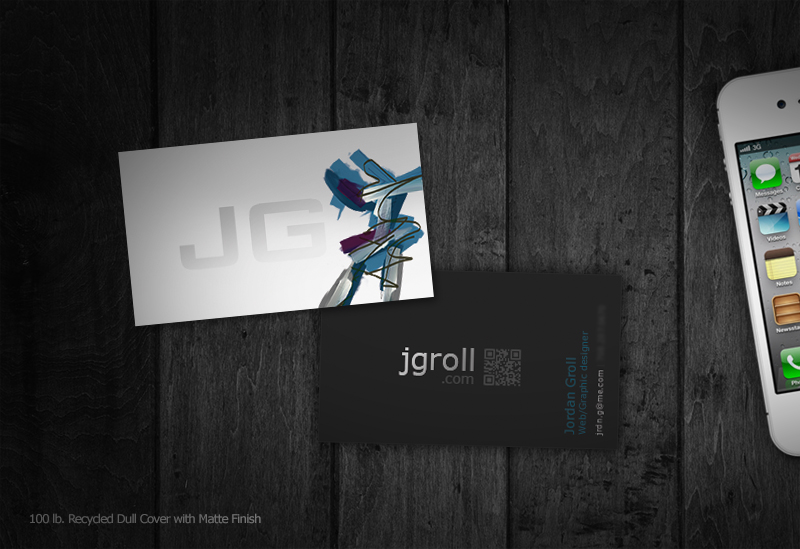 Possibly my new business cards. Needed to bring in my new logo from my website.
www.jgroll.com
I'm thinking of having them printed on 100 lb. Recycled Dull Cover with Matte Finish. My last ones were on glossy and I wasn't too thrilled with the outcome. :/

They look great, I'd certainly recommend going with them. You may want to consider increasing the brightness of the QR code, just to ensure it's actually readable by phones with poor cameras or in poor lighting.
Reply

Thanks! I actually sent them to the printer the other day.

I did change the QR code because it wasn't scanning.
Reply