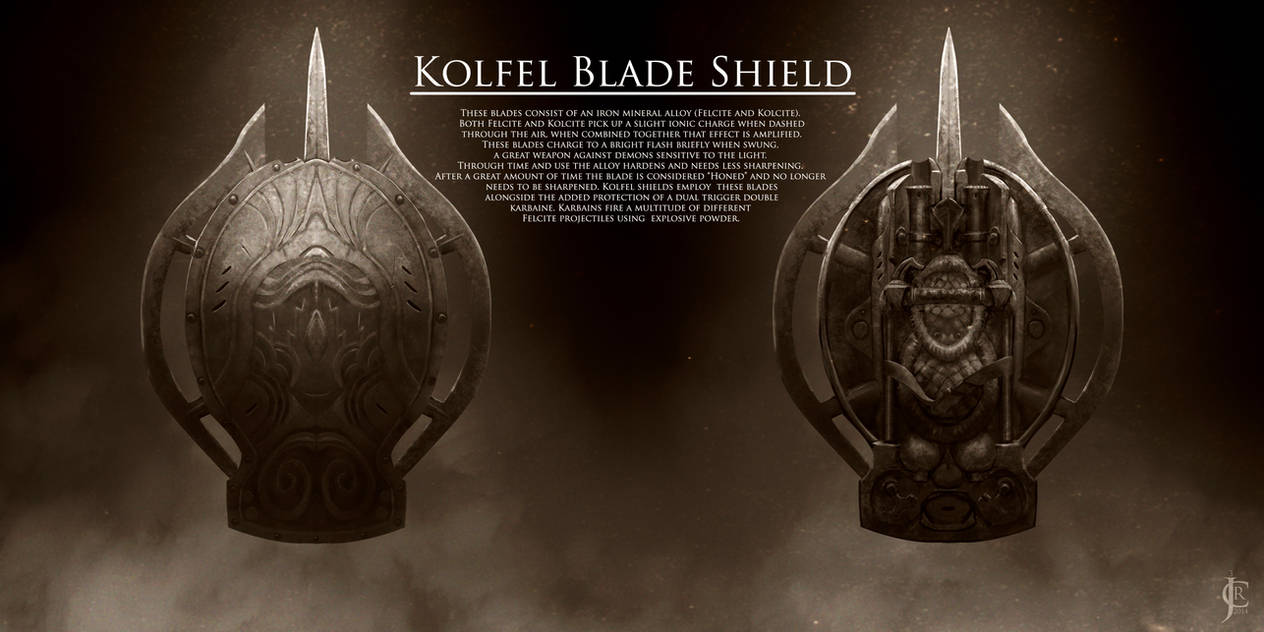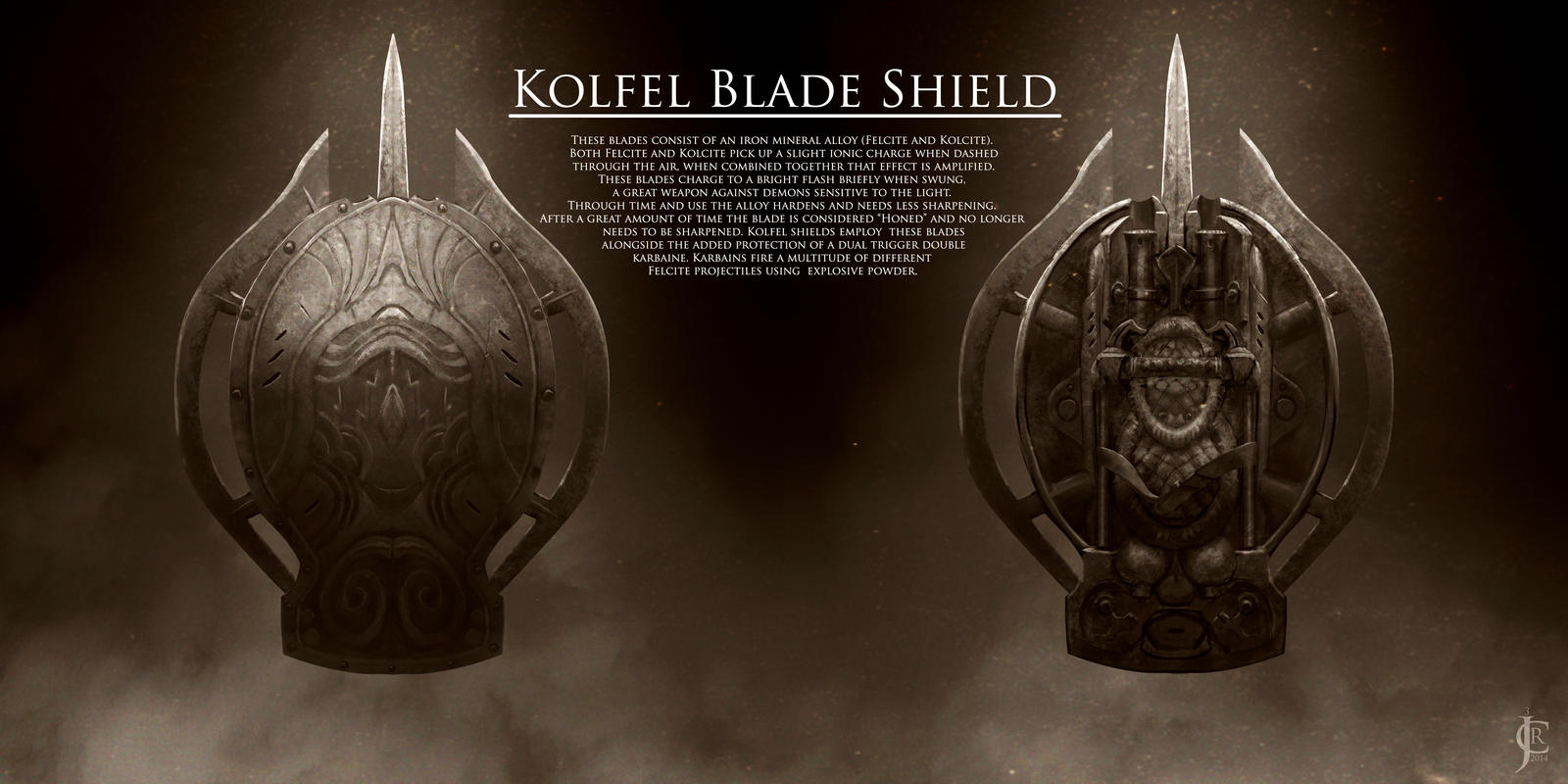 Watch
Official Site: www.jrcoffron.com/
Instagram: www.instagram.com/jrcoffron/

Kolfel Blade Shield
These blades consist of an iron mineral alloy (Felcite and Kolcite). Both Felcite and Kolcite pick up a slight ionic charge when dashed through the air, when combined together that effect is amplified. These blades charge to a bright flash briefly when swung, a great weapon against demons sensitive to the light. Through time and use the alloy hardens and needs less sharpening. After a great amount of time the blade is considered "Honed" and no longer needs to be sharpened. Kolfel shields employ these blades alongside the added protection of a dual trigger double karbaine. Karbains fire a multitude of different Felcite projectiles using explosive powder.
Here are some other illustrations and conceptual art that belong to the world that I am creating:

This is my idea too...
It is perfect weapon for boxer...
Reply

Reply

Reply

Great design indeed.
It says this is a drawing... Is it really a drawing ?
I mean... What did you draw this with ? This metal texture is just so nice. Wish I could do the same.
Reply

Thanks much! This was drawn in Photoshop from start to finish

Reply

Wow, awesome design! Looks very believable!
Reply