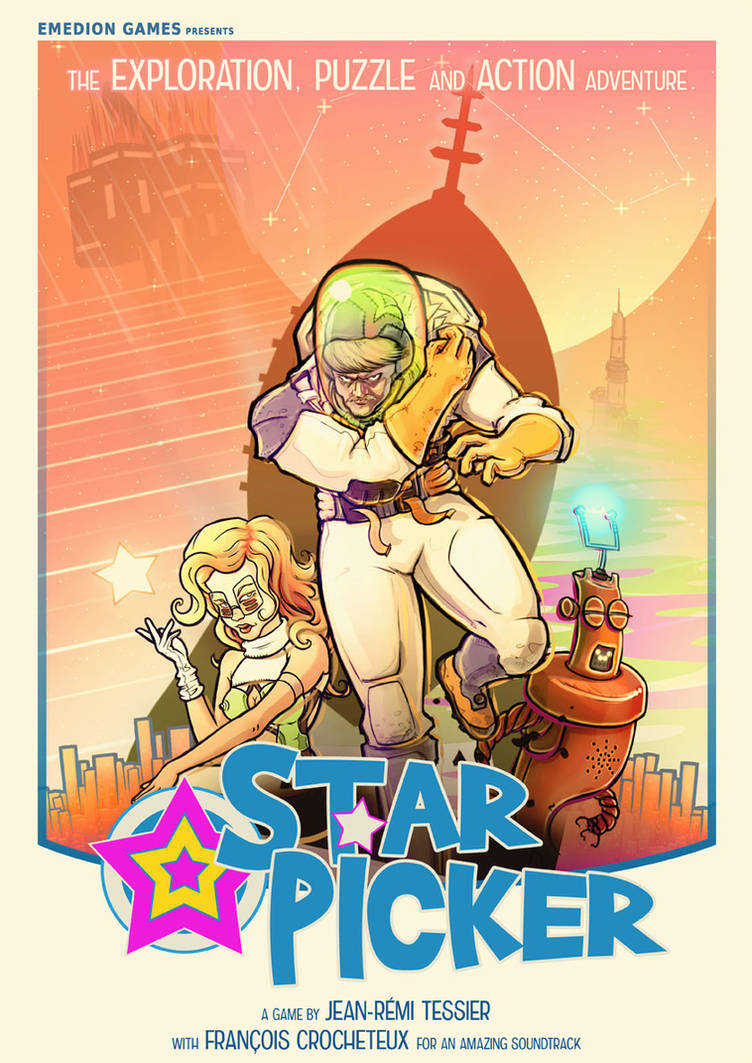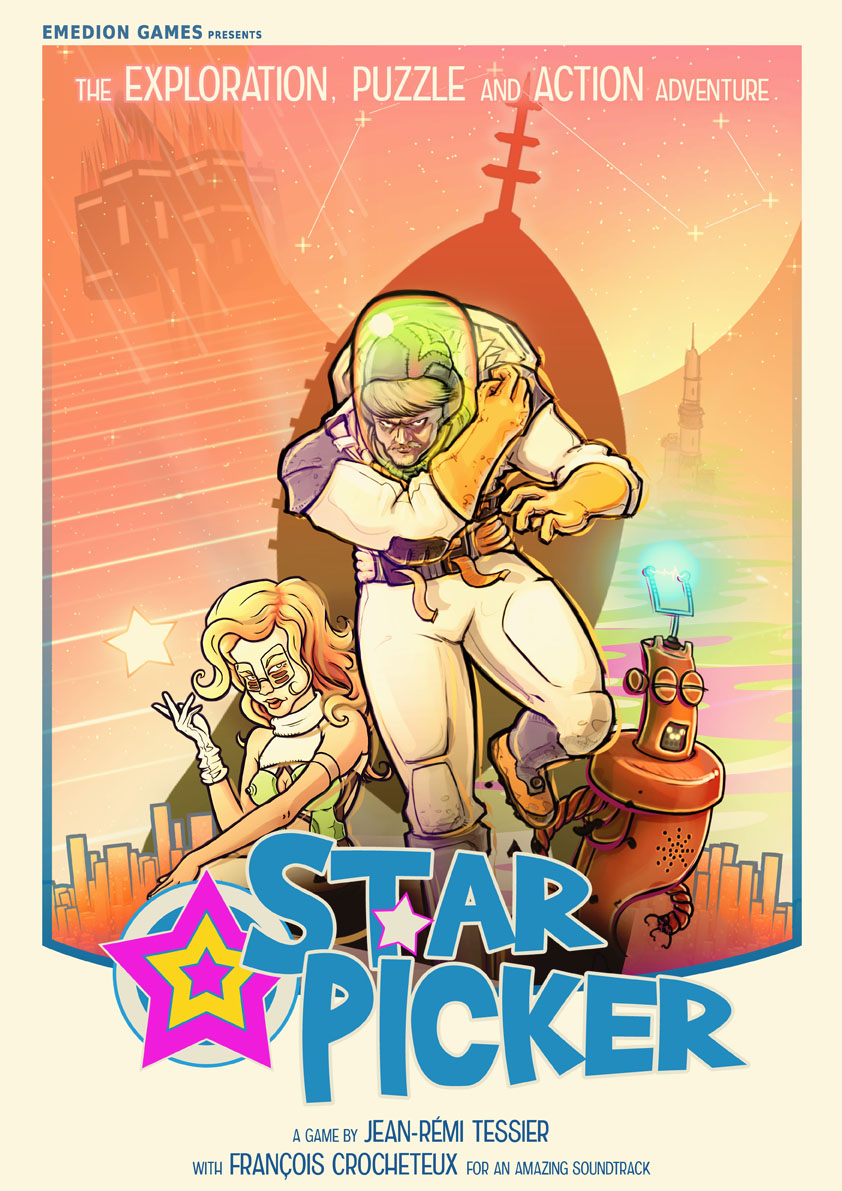 StarPicker is a video game about orienteering in fantastic landscape.

The next playable version is coming soon!
Follow the game's development on the various social network to know more about it.


Facebook
|
Twitter
|
Youtube
www.starpickergame.com/

Sympa l'affiche!!

Reply

Bien foutu comme affiche
Il tient quelque chose sur son dos ?
Pourquoi est til le seul avec un casque d'astronaute >?
Reply

Thanks!

Yep, c'est dans son dos qu'il range les étoiles qu'il collecte sur le terrain.
Et oui c'est le seul à avoir un casque car c'est le seul à aller sur le terrain, les autres restent dans le vaisseau ^^
Reply