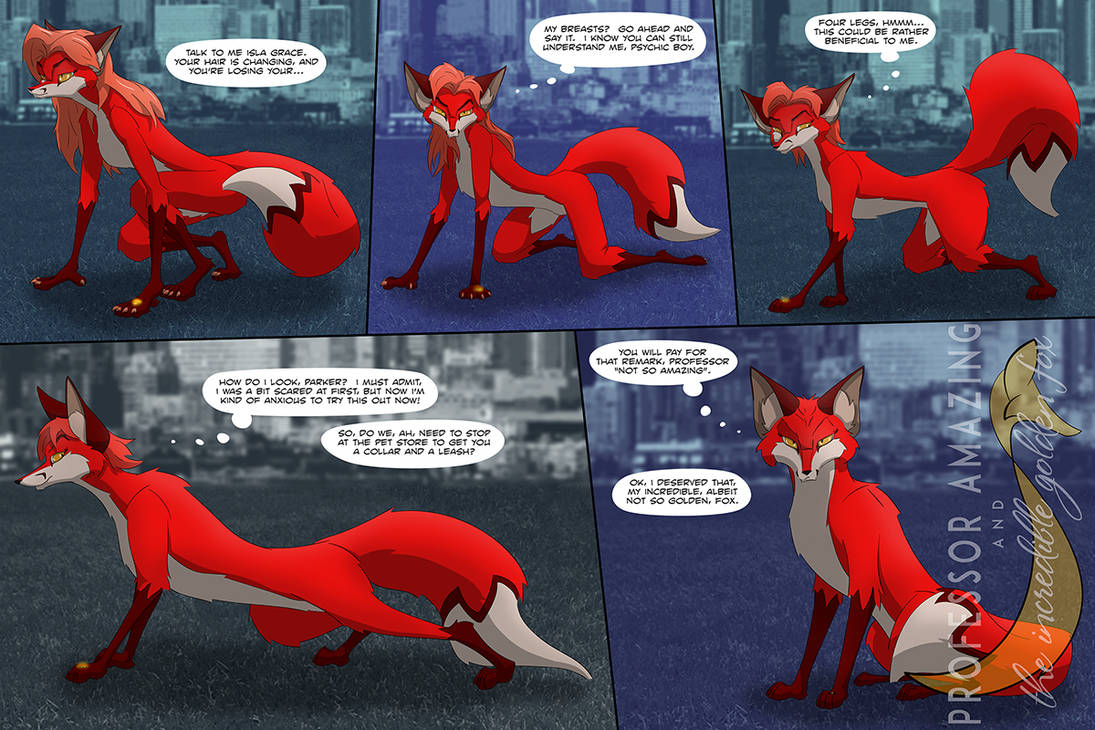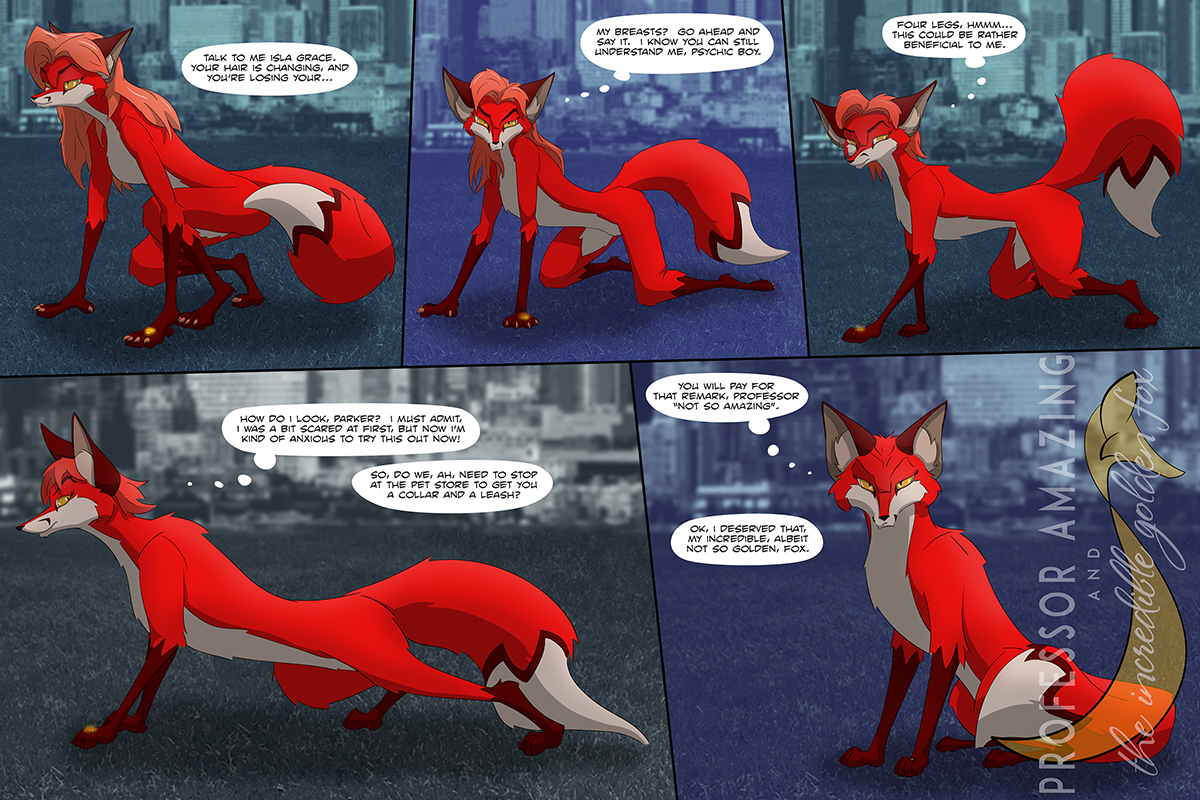 Watch
A semi non-canon TF sequence from my comic, Professor Amazing and The Incredible Golden Fox. These images are of the comic's protagonist (well, one of the two), Isla Grace. Please visit the comic's website at paigf.thecomicseries.com for a preview video and the first few pages (updated every Friday). There are no TFs in the comic as of yet, but it will be very much TF-centric.
If you'd like to see the comics a month ahead of time and in high definition, please become a Patron of mine at www.patreon.com/prengaman. These images will also be available in high definition there for a $5/month subscription. You'll also find other images there that will only be available to my Patrons. Thanks in advance!

Faved the whole sequence, I loved it!!
Reply

Reply

There's something about your TFs that feel so.... classic I don't know just right like a full transition, believable. Something I don't see as often in art as I used to remember.
Reply

Reply