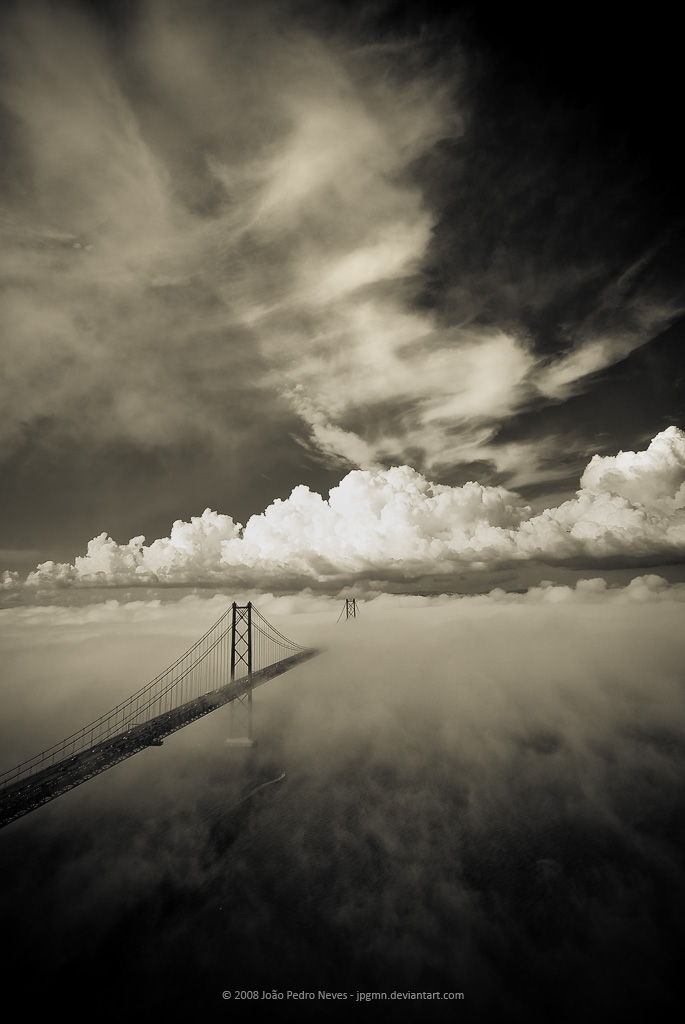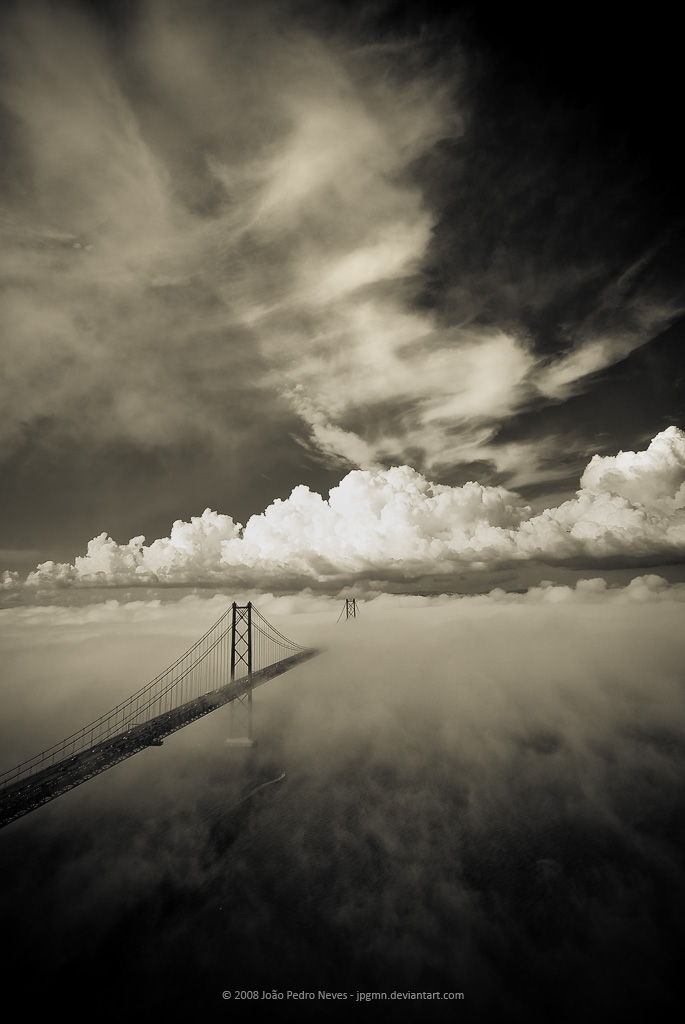 Watch
The "Ponte 25 de Abril" bridge between Lisboa and Almada, Portugal.
Nikon D80
Sigma 10-20mm F4-5.6 EX DC
The Story Behind This Photo:
[link]
Daily Deviation
Given 2010-03-16
"Bridge To Neverland by ~jpgmn is just a spectacular capture! "Bridge To Neverland", such an apt name for this magnificent capture that almost creates the illusion of the ground and sky meeting via the bridge."
(
Suggested by zeusdeux and Featured by Katerina423
)