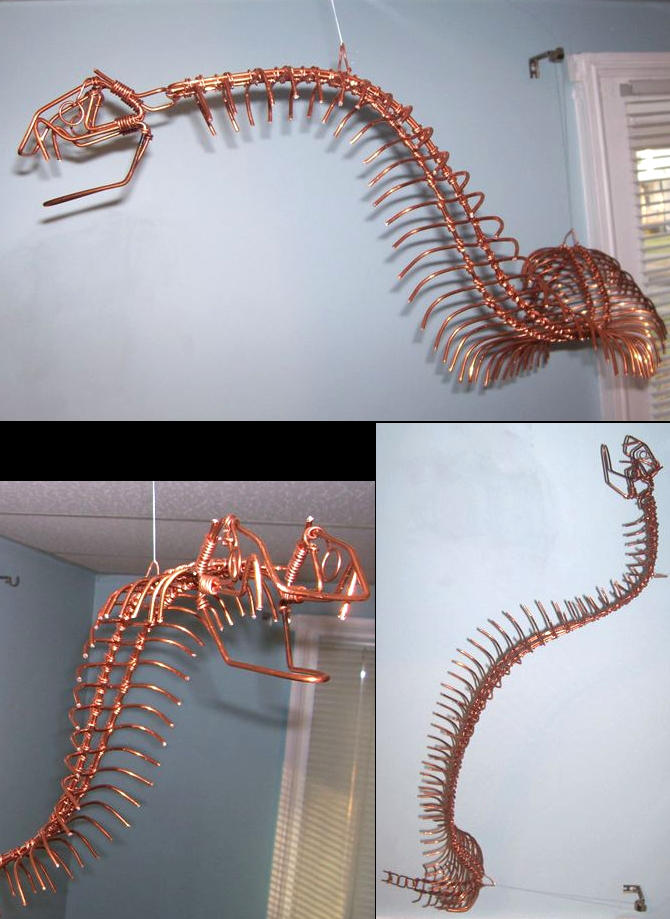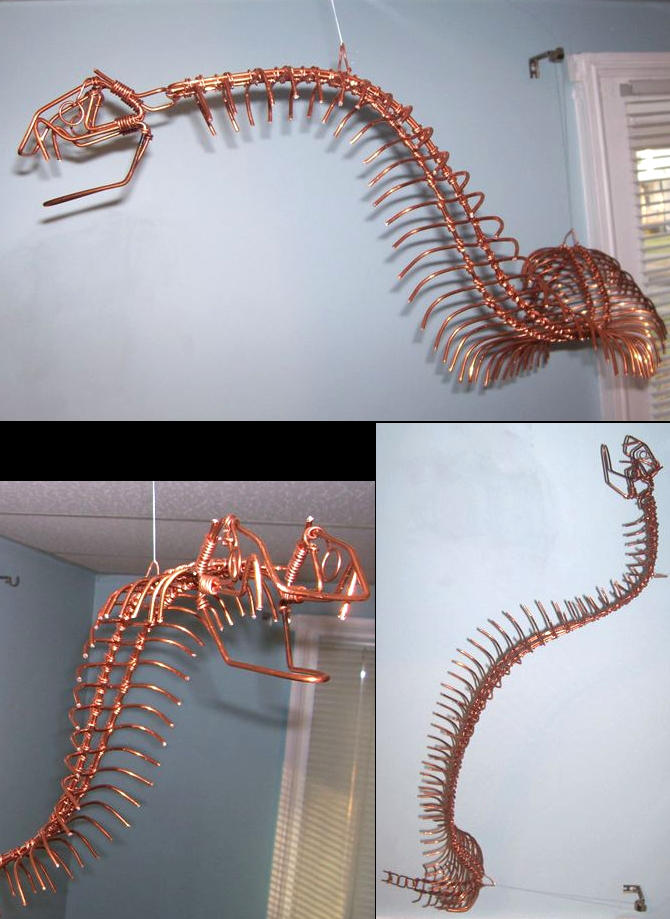 Watch
At four feet, nine inches long, this rare skeletal python is just a baby! I found him slithering around the Malaysian wilderness, looking for friends.

This sculpture is free-hanging - I crafted him by hand and pliers from copper-coated wire.


This is SOOO NEAT!!!!
Reply

thanks!! for some reason i like my nake skeletons best. probably cuz they have no arms/legs theres less details so they come out more realistic
Reply

very awesome work.

that's gotta be cool to have just hanging in your house.
Reply

veeeeeeeeeeery cool

Reply
Reply

Reply

Good Job!

I love this curved line.

この曲線、たまらん!
Reply

Reply