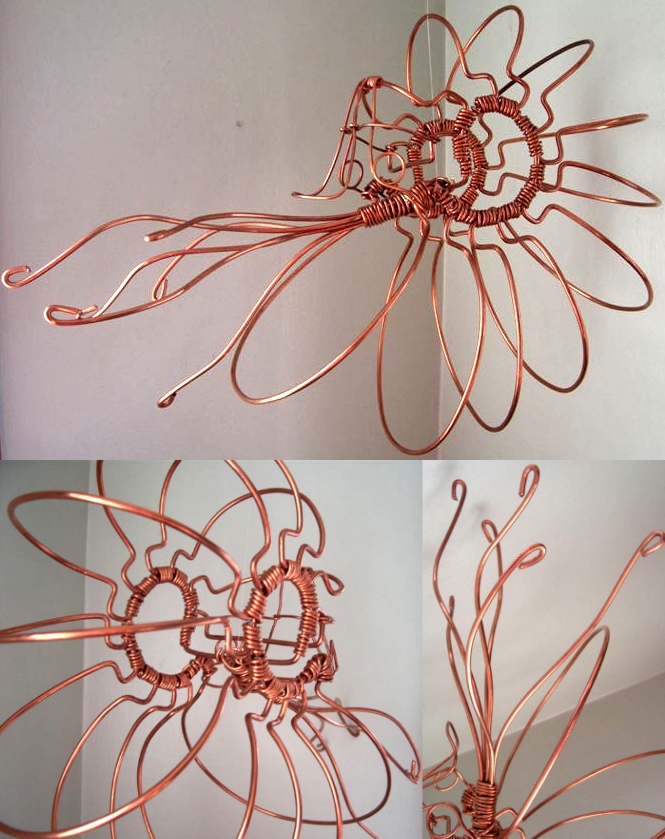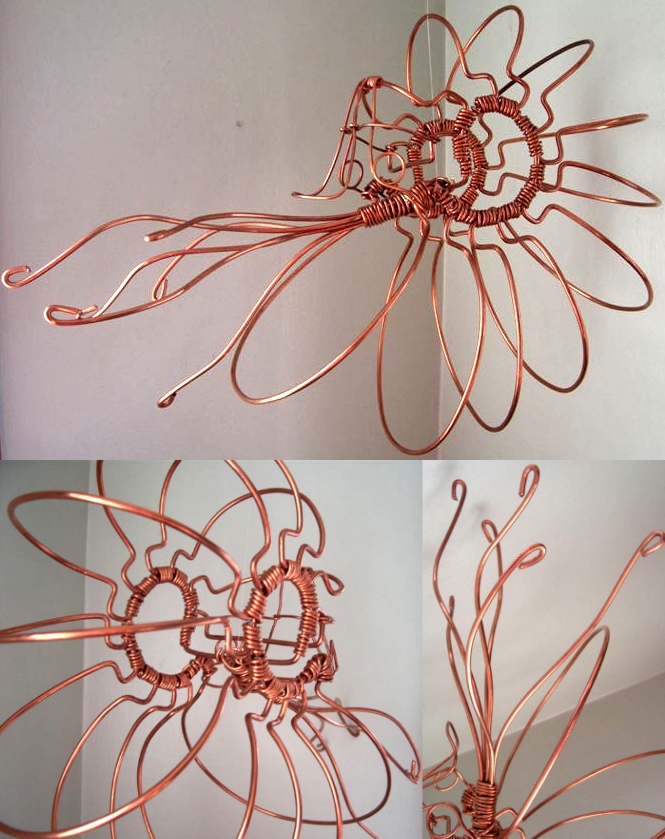 Watch
Beneath the primeval ocean, the nautilus drifts above sleeping marine gods ...

I hand-crafted this sculpture from copper wire. It's a hanging piece of art that currently swims through my living room.

this little guy reminds me of a play structure that was on my school's playground when I was growing up lol. . . you should put some marbles in the center of his shell like those copper yard ornaments. . . I bet some coloured marbles would really make him pop

Reply

i think i fell off of one of those. didnt hurt on account it was only 5 feet up, but at that age it seemed atleast 10

i thought if id get good enough i could make the shell out of copper plating
Reply

This is very cool! You did a great job forming the wires

Reply

it turned out like i imagined which is unusual
but if i could do things with metal plating like you i expect its shell would look much better
Reply

Hmm Maybe, but you did a pretty good job with the materials you had available
Reply

how do you cut it? the metal?
Reply

Well I learned how to do all this in a metals class my college offered this semester. You use a small saw blade to cut the metal. If you go onto riogrande.com you'll find a lot of good tools and material to use
Reply

ohh.. thats a nice site to play around on is that. i wish i were at a more appropriate age for christmas lists
Reply

you should go check the colleges around you and see if any of them offer a metalsmithing class! It was alot of fun when I took it, and wasn't extremely difficult

However, i will warn you that soldering is a Pain in the ASS!!!!
Reply