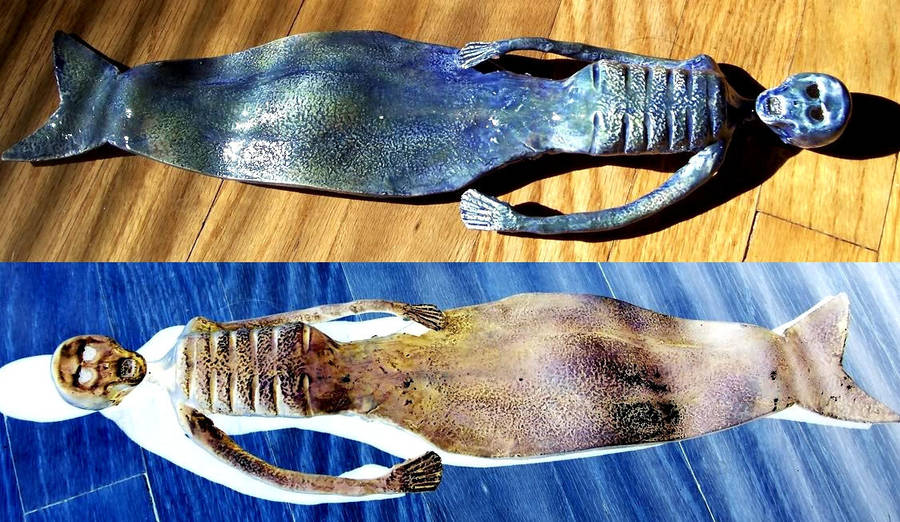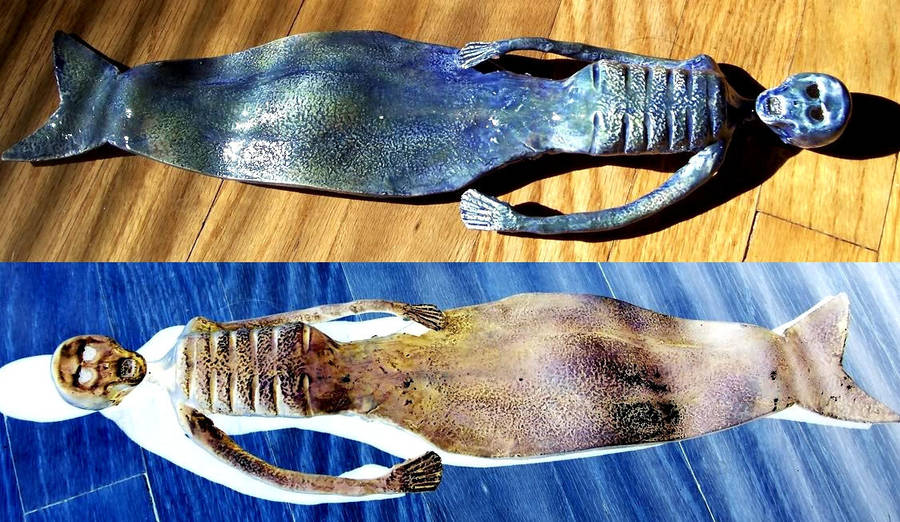 I found this creature on the shore, eating kelp and seagull feathers.

I crafted this critter from clay - it's glazed and baked. The top image is an unaltered photo, and the bottom is an inverted color picture - doesn't wood look like water when it's blue? The mermaid's about one foot long and is always very hungry.

This photograph is so awful...
But I feel this mermaid is so beautiful<3
Good Job!

身震いするような美しさ!
最高だね!
Reply

;~; my photograph is awful? its not my fault im a sculptor not a photographer.. T_T
Reply

ohh,I'm sorry...

The reason why I use "awful" is
that this photograph makes my flesh creep.
So, I used "awful"...
English is difficult for me to show my emotions.
I must learn more!

I think You're a special sculptor!

日本語で思ったことを、
英語で表現するのはやっぱり難しいれす…orz
知識不足で申し訳なっしんぐ…。
でも、貴方は最高の彫刻家です!
Reply

i know, i was teasing you x3
sorry!
Reply

...
Reallllllyyyyyyyyyyyyyyyyyyyy???????!!!

OMG! I was decieved!

マジかよ!騙されちゃったよ!!
Reply

:c last night i was afraid that id wake up by the sound of my cell phone disconnecting and reconnecting from its charger rapidly, and look and see a ghost messing with my phone. and 20 minutes ago i woke up to the sound of my phone disconnecting and reconnecting a bunch of times it was scary.. but there was no ghost.. maybe its invisible..
Reply