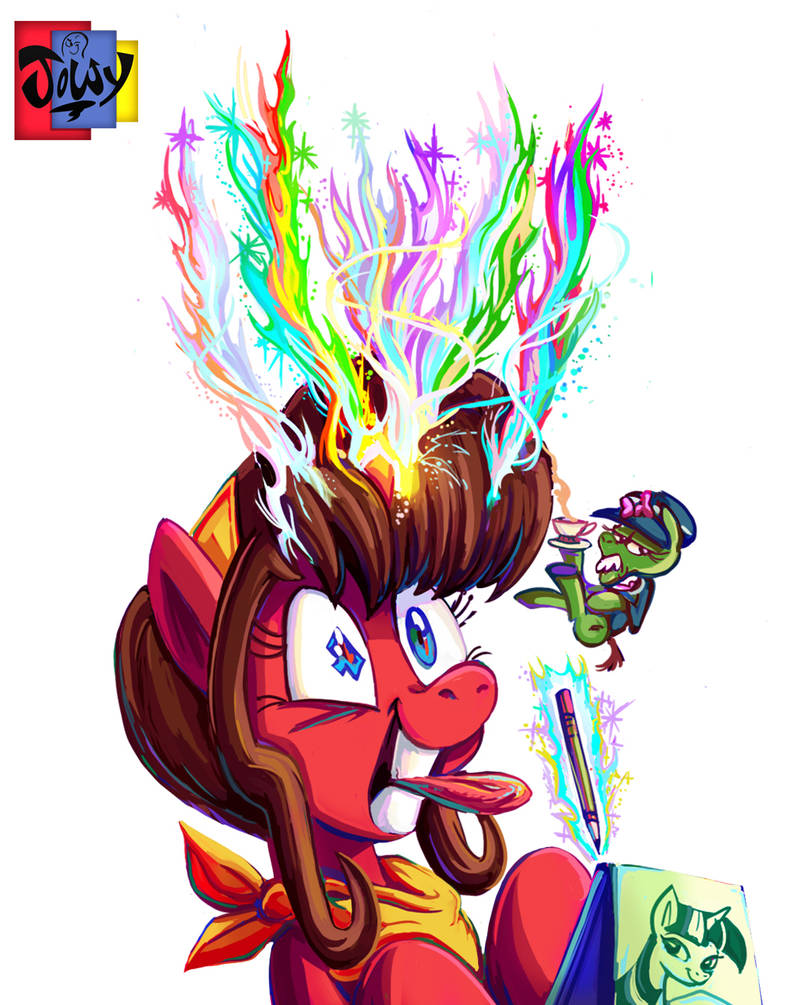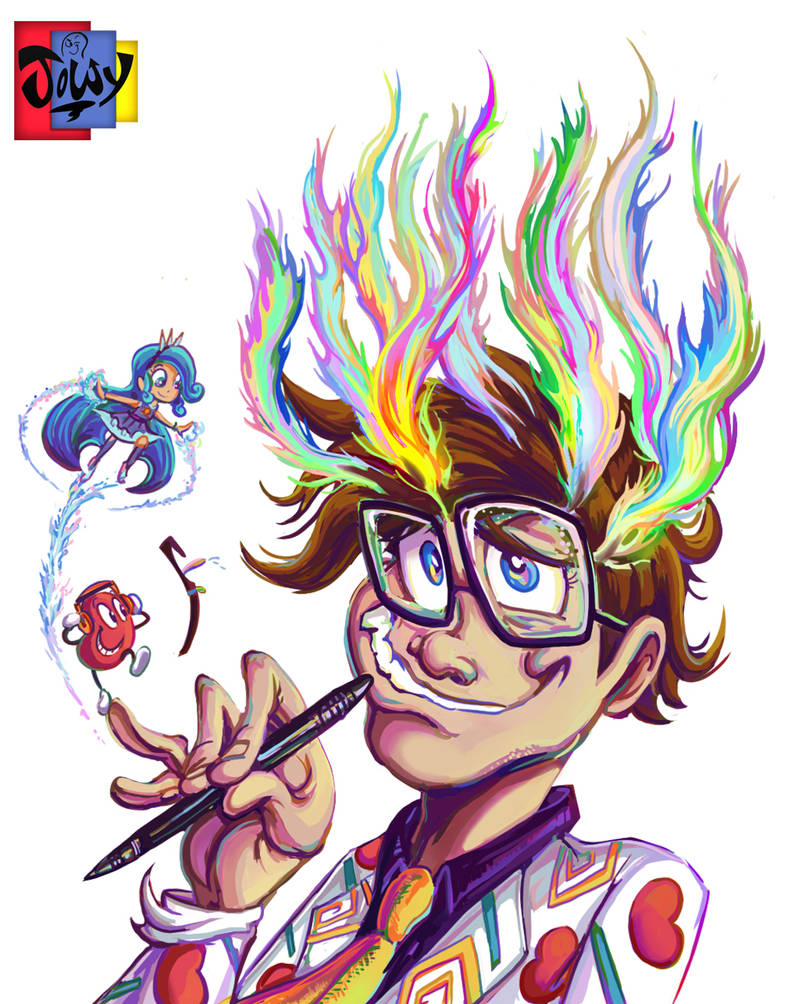 Ok i have been meaning to do this for a very very long time updating all you beautiful bros and folks on what the heck has been going on with Jowy in 2018 and what I have planned for the future of my platform on DA.
I will try and keep this entry simple and not too long.

So whats up with a lack of MLP content?

Since the mlp movie came out I have
felt myself drifting slowly away from the show and fandom. other interests
have started to grab my attention more like anime and steam games, T
hat's

not to say I have changed in to an anti brony, far from it. Just that after you have drawn/ sketched Princess Twilight and her friends for almost 7 years of your life you can understand that it can

start

to get a little

stale.

I probably will still catch the show here and there and catch

glimpses of the fan content

but it will not be as prevalent as it used to be.


What about MLP conventions?
As of now i only plan to continue to attend Ponycon and maybe
Griffish Isles
in the UK as these are the only events I can afford to go too right now. but I would be lying if i did not want to go to an international brony/ geek con sometime in the future.
one thing I do at cons now is make original one off illustrations/ canvases so it gives people and fans something more tangible of my art to buy rather then get prints of my well known digital artwork (some that go back to 2014-2015
Sample of what canvases I had at UK Ponycon.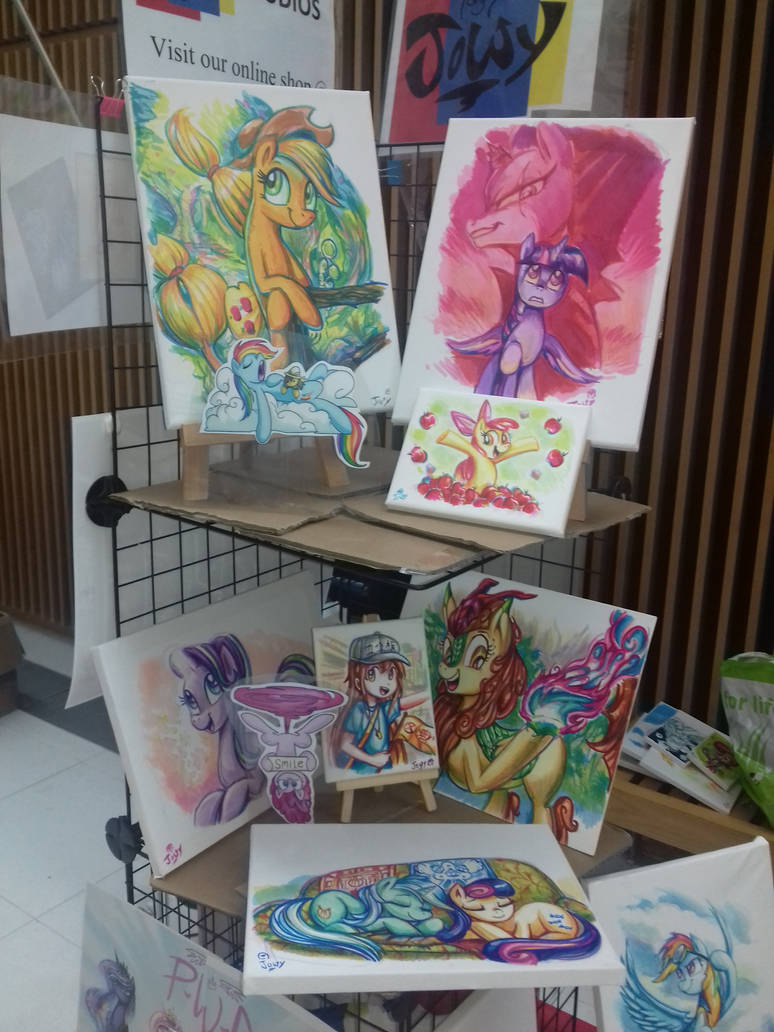 Am I still open to commissions?,

Yes I am still ope,n I really

desperately

need to update my

stupid

old commission page but feel free to message me if you

want

one and we can discuss the payment and details.


how about that P

atreon

,

streaming

stuff?


Due to the current work flow/ projects I have a commitment too that take up a lot of my time,
I have no

immediate

plans to get on those

platforms.

And to be blunt I do not have the money to get the

right

equipment/ software

to stream or know what rewards I could offer to you if I ever do set up a

consistent

P

atreon

. Also
one of the many reasons I have gone freelance
is the fact that I like to work alone and i

generally

feel I can get a lot more done.

But

these

options are not off the table if I can figure out a way to make them work.


What about Fanart in general on my DA account?
Like i said before the fanart is not stopping at all even if my love of colourful magical horses has fallen that dose not mean thatIi have no MLP ideas/ images i want to bring to life sooner rather then later.

teasers.....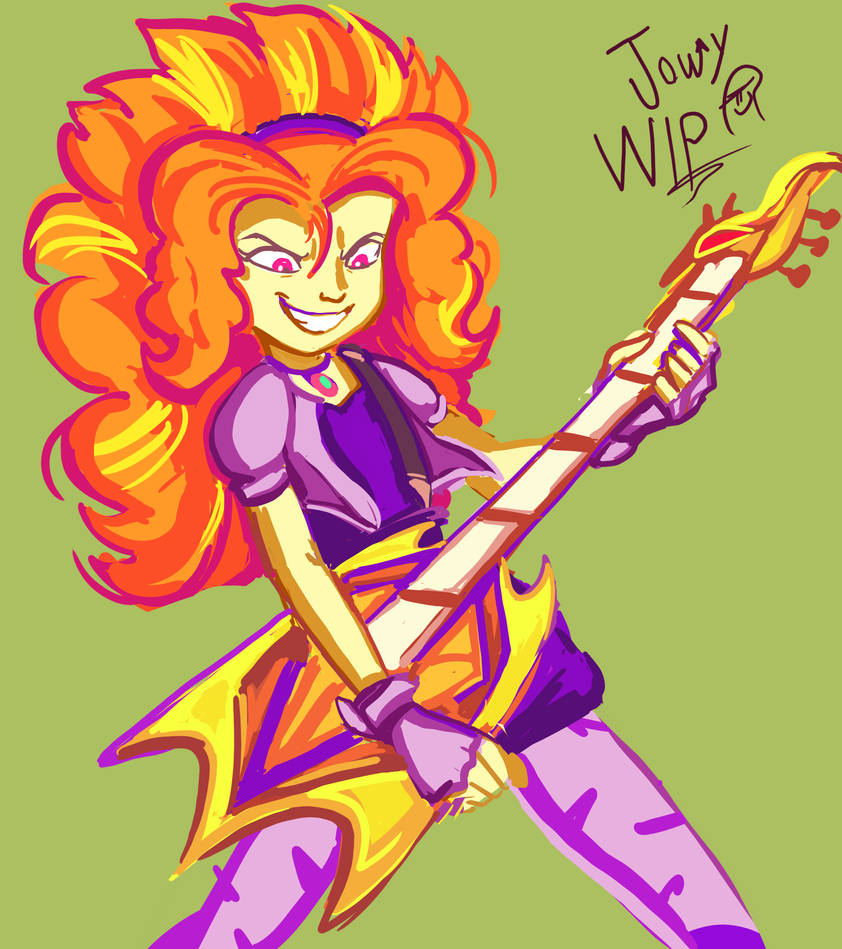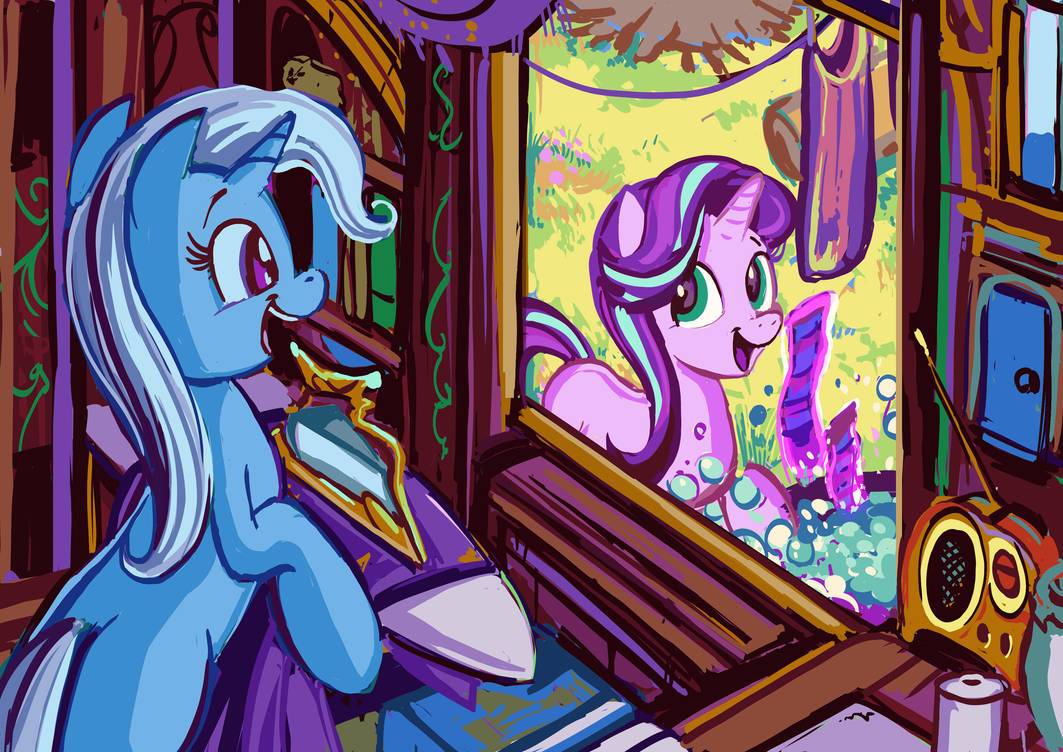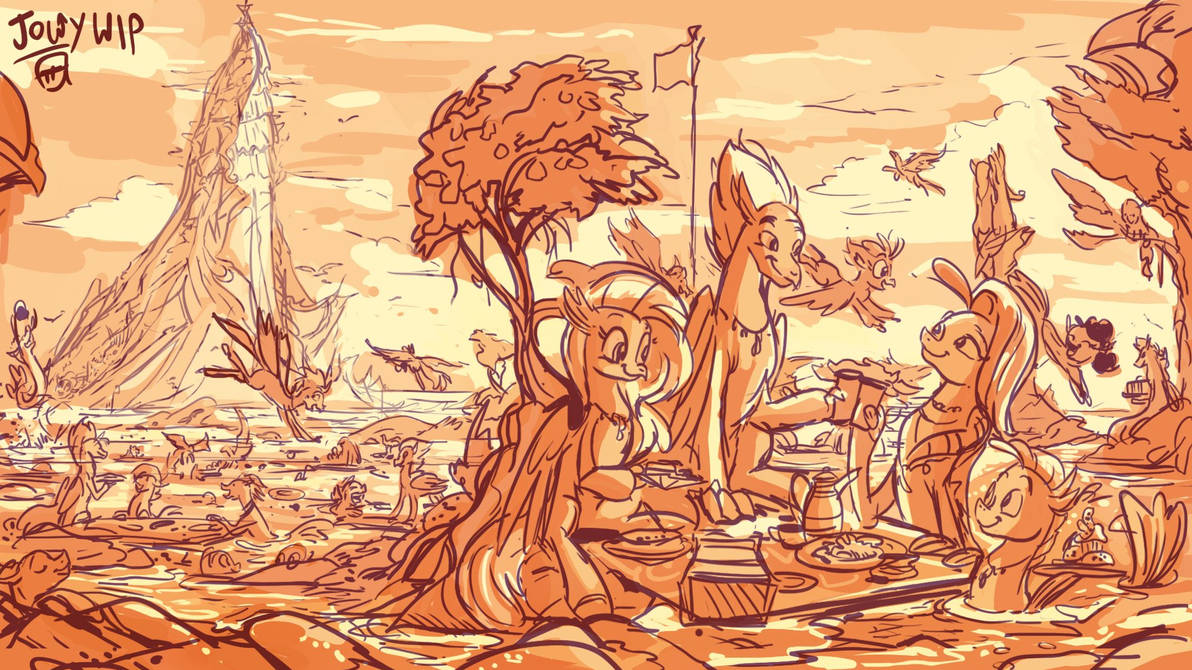 But recently anime and older cartoons have become my new geek craze. after I did the June toon challenge and some of Inktober last year the memories of other animations or anime i watched have been filling me with tons of niche but fun ideas for art that expresses my love for these other properties that were mostly abandoned once I jumped on broad the brony train.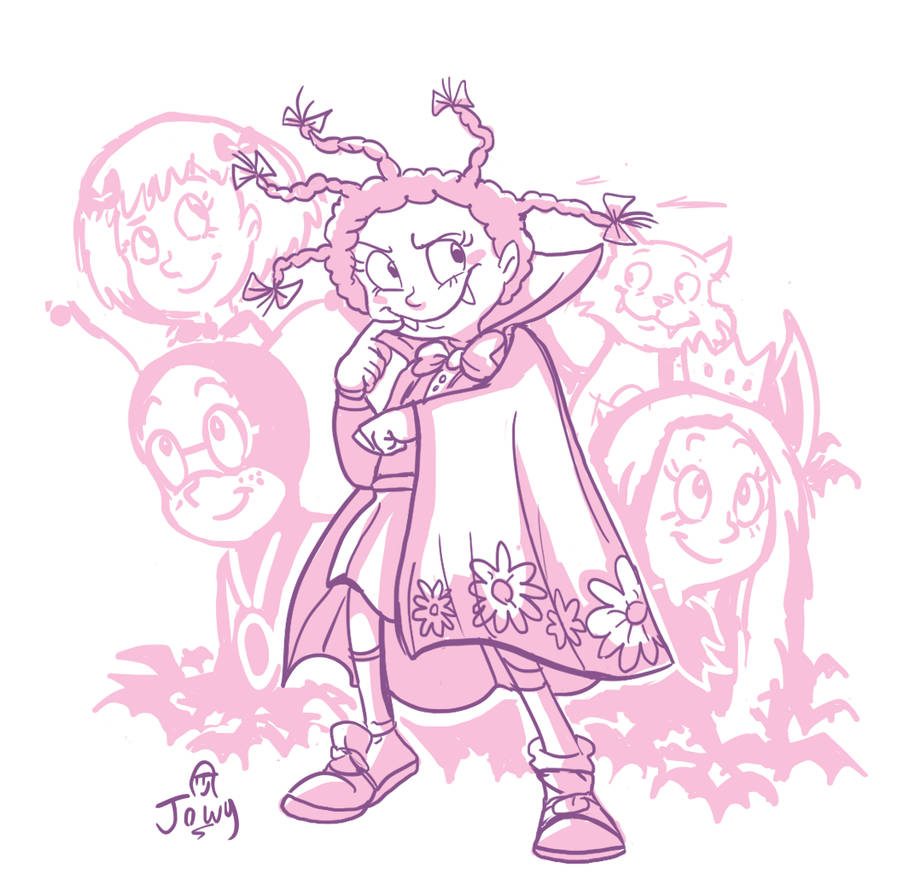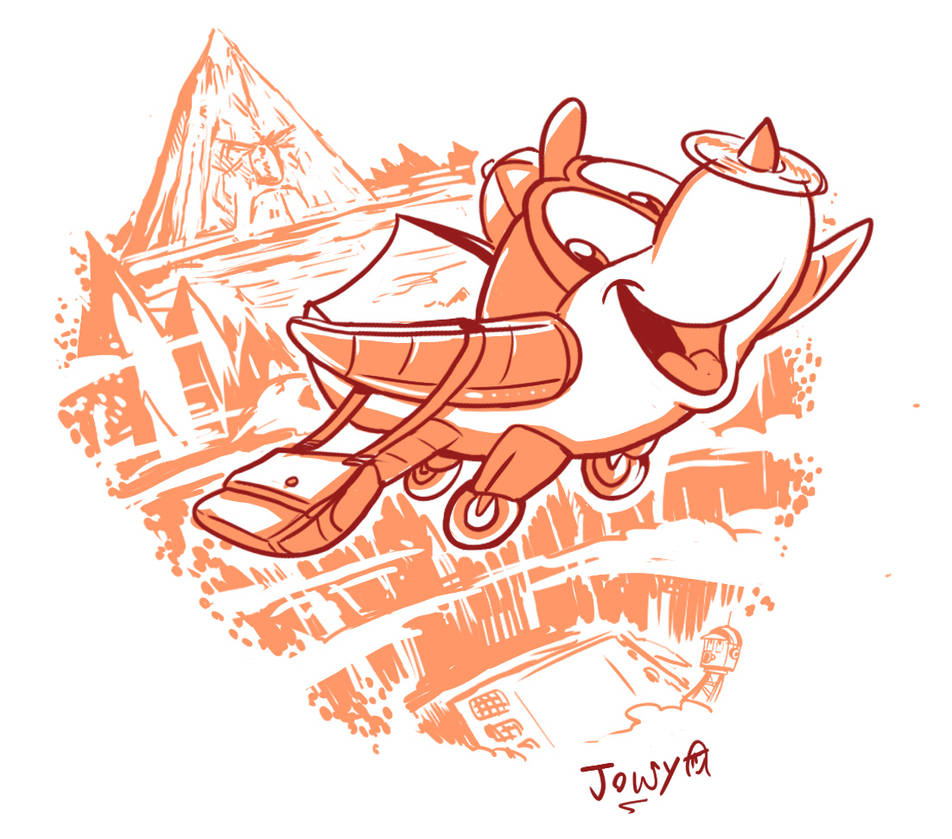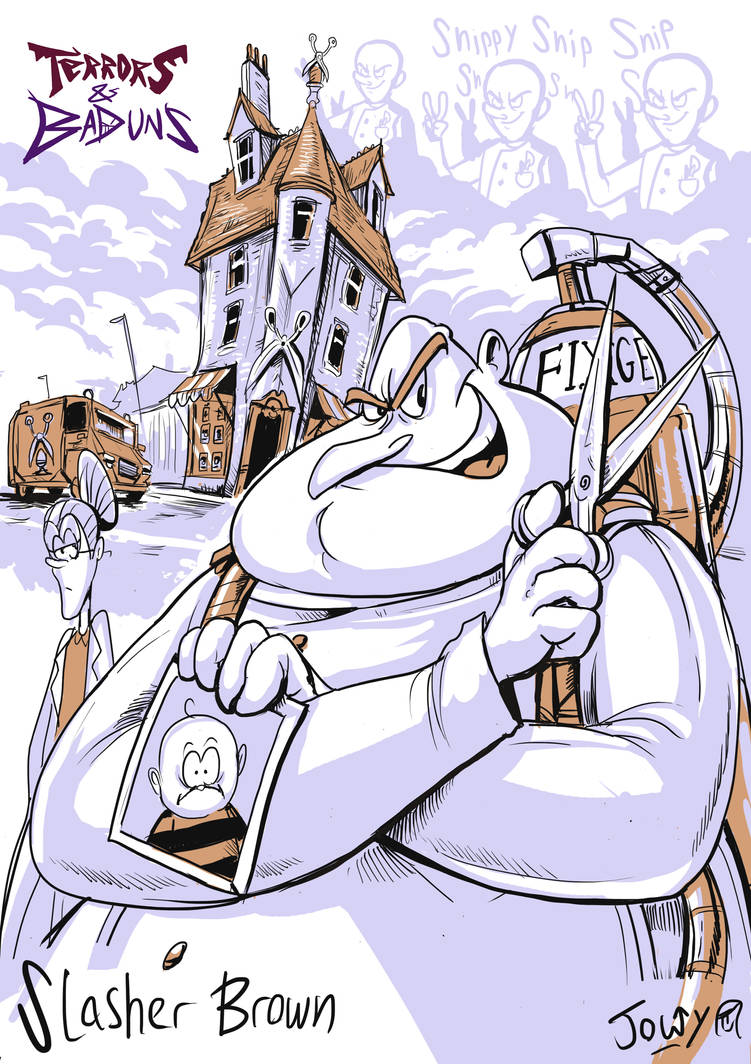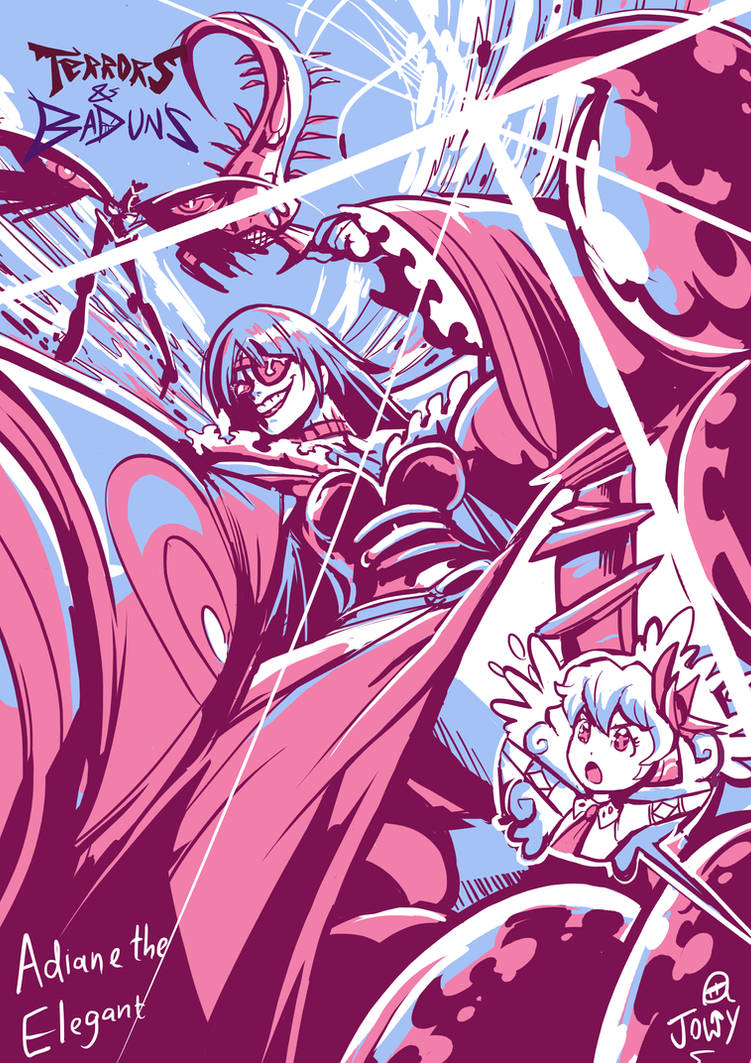 One other element of my fanart I want to do more of is scenic pieces similar to the ones I did this year. for me
the world plays a vital roles in making the story, characters, lore of another universe exciting to explore and experience.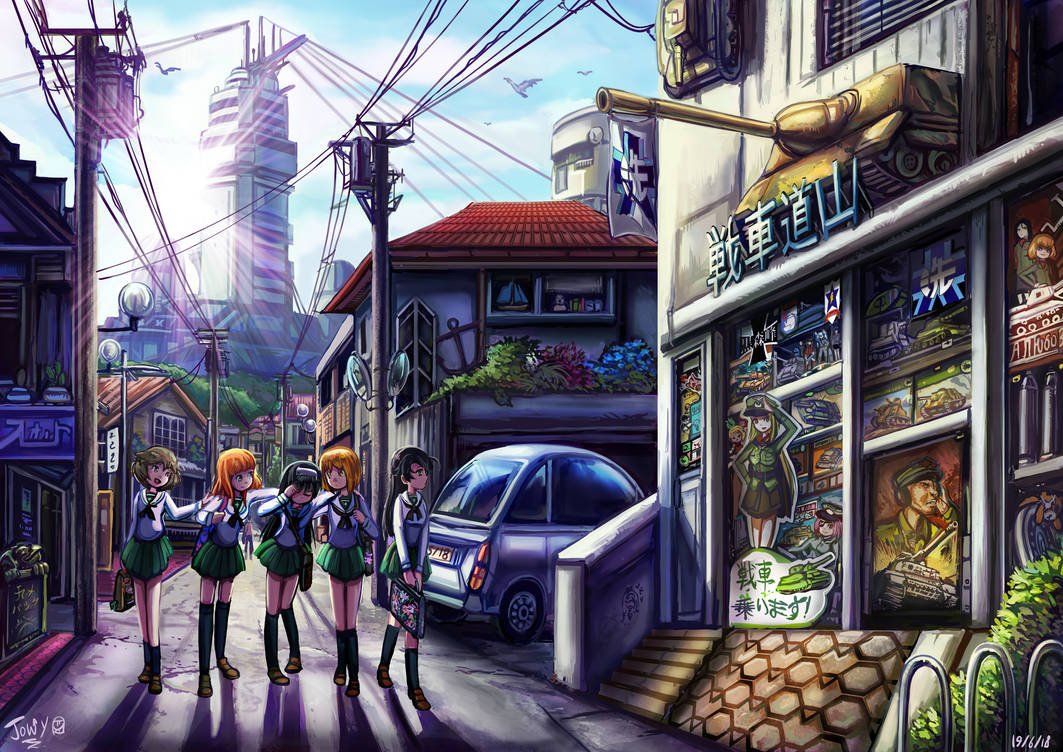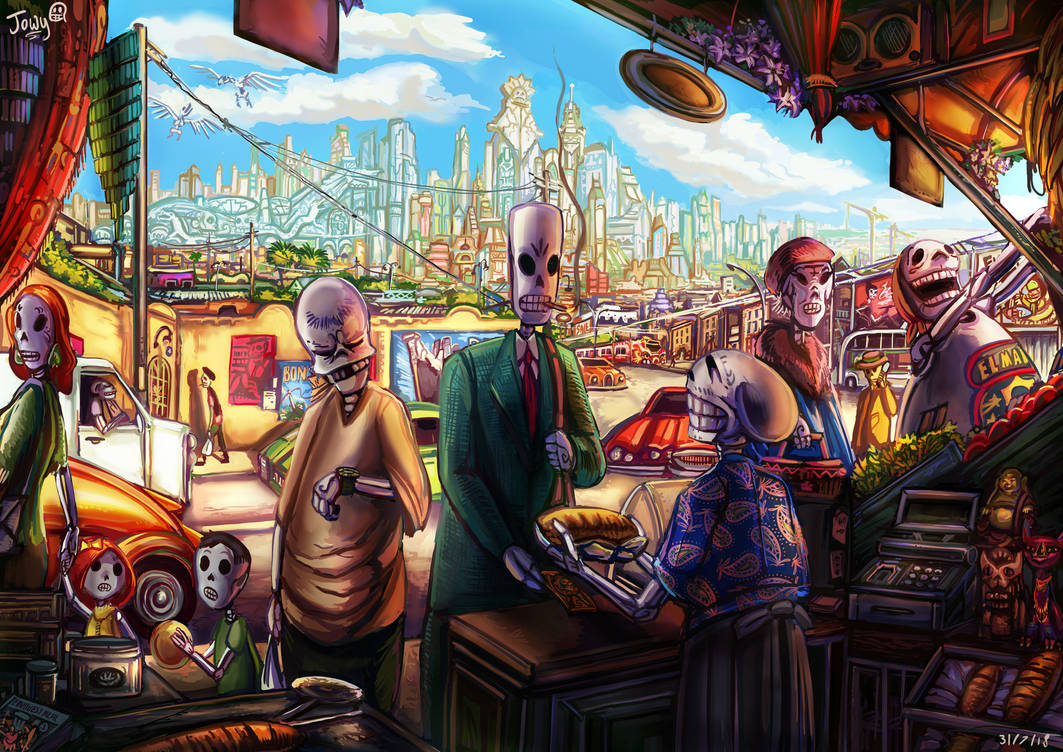 Ok so What am i currently doing?

this year has been a big transition period for me as a professional artist. thanks to

contacts

I

started

speaking with in 2017 I have had many

wonderful

opportunities to showcase my over growing

original

art work in my city with a network of art markets known as Digbeth Arts Market or DAM.

My own art style outside the fandom has always been very unique in how I like to juxtapose

fantasy

and

reality

in

the

sense of

merging

cartoon

visuals

with real world inspired

architecture

and locations.

Examples of this sort of work below be aware a lot of these are still wip experiments. this is the sort of work I want to produce for a living and for

exhibitions

if I am lucky.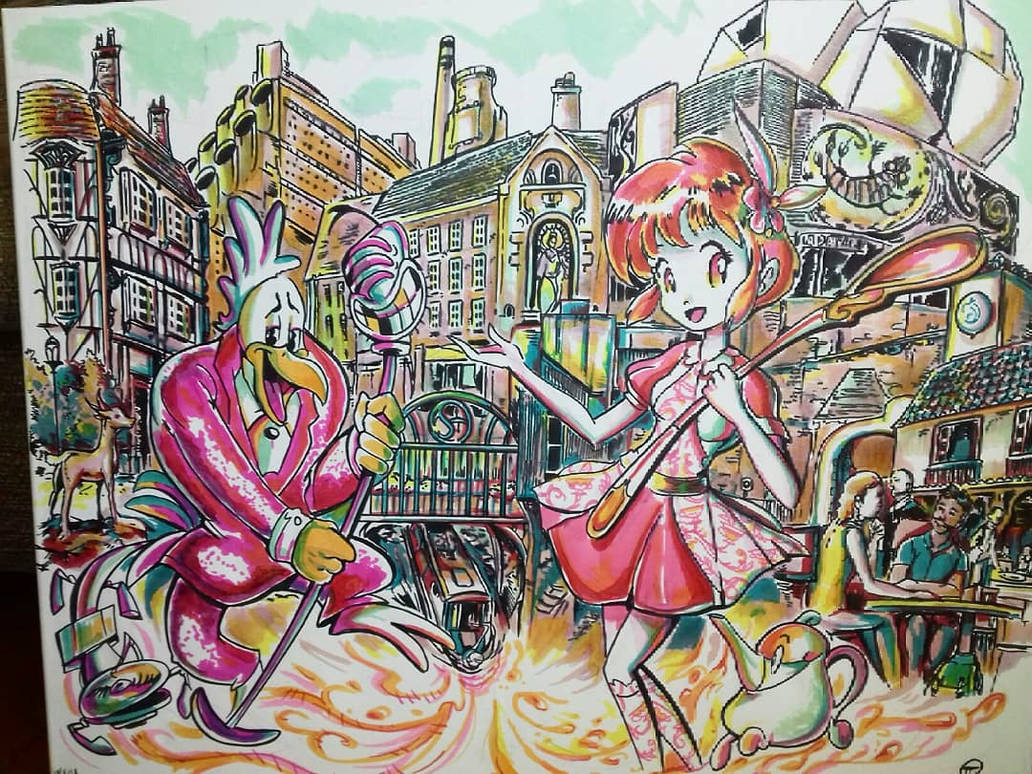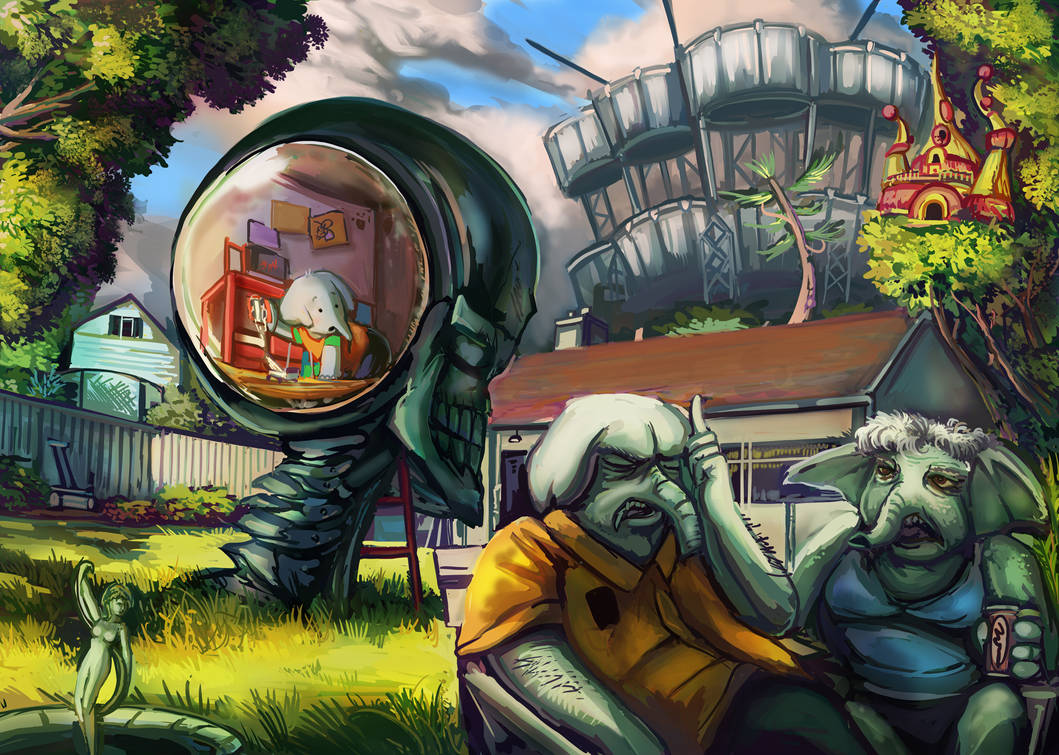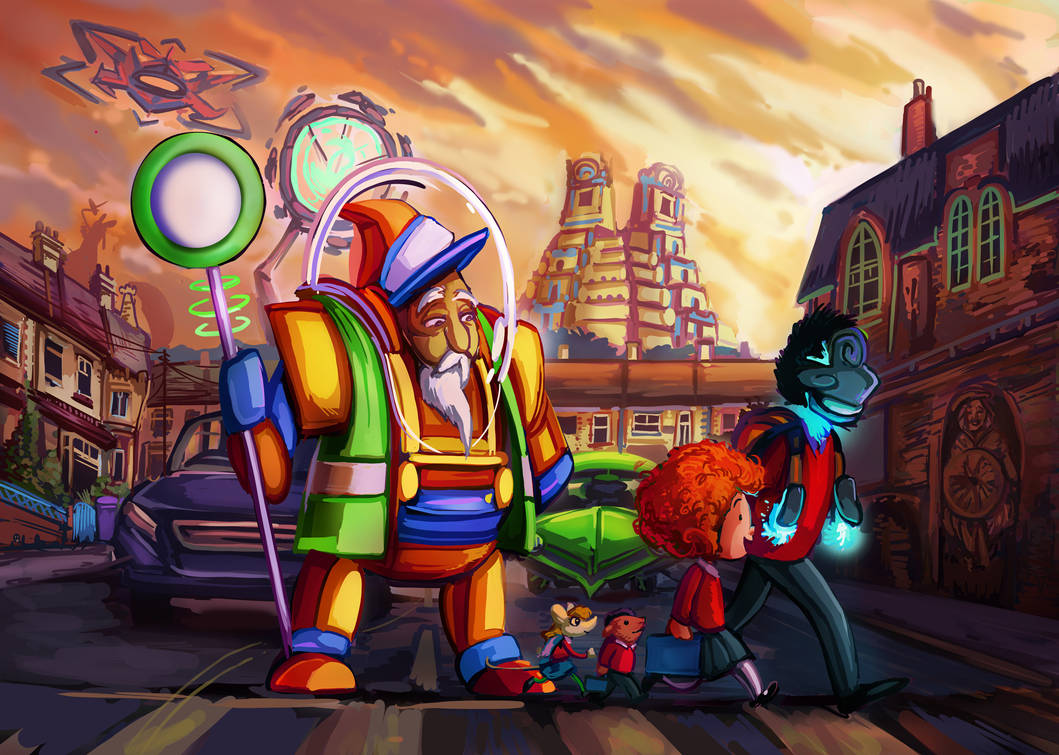 beside this new direction, I have over the last two years been working on some

incredible

hopefully

big projects with clients and friends that are

confidential

as of now, but I am excited to tell you about them when the time comes.

This year also marked the

first

time i

started

taking my own ideas

seriously

and thanks to the help of one of my clients/friends who I have helped on one of these
confidential
projects. He early this year

started

collaborated

with me to bring to life an amazing and compelling

narrative/ world

we hope to turn in to a professional webcomic or show called Scales and Jenny ,which is just a place holder for a more epic name for the series we will come up with. I feel very inspired to work on this each week and post the updates on here as I feel this has the

potential

to go

further

then the last comic project i tired with my dad a few years ago about the internet. called

Humanization.com.

Though my father plans to take that idea we worked together on and turn it in to a novel series so its not

entirely

dead for those of you wondering whatever happened to that

particular

project.

if your

interested

in

learning

more about Scales and Jenny i have a gallery for the development www.deviantart.com/jowybean/ga…





What are

some

of my other pans/ future ambitions ?

I do not talk a lot about my personal life as it mostly

revolves

around my art 24 7, however to this day I am still living with my parents and aim to move out in 2 years or so as the money I make is not a lot to afford a place of my own however I have been pulling my weight around and my

parents

and sister have been very

supportive

in my

struggle

to make it in this crazy dog eat dog creative industry.

its not being super easy and I can get easily distracted by less

important

work. This has been the case for the many years i have been on DA. however I am

confident

i will make these

difficult

financial

years work in my

favour

.

I

actually

have two big ambitions that are

relevant

somewhat to my DA

platform

so I will mention them here.

One

I would love to move to japan for a few years working as a professional artist working in the domains of picture books, comics and maybe street art and no its not just for the quote weeb stuff XD but to

experience

a

culture

I have

secretly

had a big fascination with for years ,even attempted to learn Japanese in my spare time ,which went as well as you could imagine when your doing all these

minor

and major art projects .



Two
this one is more logical but I will continue to live in the UK for a few more years and become an established artist, who also works in the domains of comics,picture books,animation
and street art.

I really do not want to sound big headed when I say this but I have such a wide range of artistic influences that I feel could not only reach the
niches
of our fellow geek culture but also the most modernist of modern art enthusiasts, that was a really odd

sentence

but i am sticking with it

YOLO.

I should mention that I ideally would like to vendor at lots of international cons in between these ambitions.

So to sum up this update


My DA account is still going to be active with fanart (some of it will be more

obscure)

. not as much ponies however not dead. all this will all depend on the jobs/ commissions i currently do and how urgent they are.



Commissions are open you can just message me.

Conventions outside UK ones may be a

possibility

if my long running

financial

slump

changes ( and this point about money covers pretty much all the other topics i covered

earlier

.
jowybean Pateron and steaming

platforms will

not be a thing for now until I feel like I have an idea on how to use them.
The webcomic Scales and Jenny and original artwork are more likely to become more frequent online as my audience increases and the workflow becomes more

familiar

to me.
I aim to have a freelance

career

in the domain of comics, picture books, animation

whether

in my home

country

or aboard
I have

ambitions

to move to japan and work there for a few years. and i am becoming a little more Otaku then Brony

nowadays

XD which is nothing unique to

probably

lots of you reading this. but I still wanted to make a note of it.
One

final

quick note I just wanted to say thank you so much to those of you who still comment Favourite my old artwork shows me that no matter what happens to me as a creative and where I go in life i am happy to see my art has inspired and hopefully made a lot of you simile and improve your creativity as you have watched me

improve

and refine my talent .

So that is it for now keep an eye out for December with my new monthly anime art challenge and potentiality some fun MLP artwork i have in the works/mind

.

if I do not post anything before new year ,which is most

likely

going to happen knowing me

then Merry Christmas, Happy, Hearts Warming and New Year to all. hope you all have a blast.




until my next journal LATERs



if you want to continue to follow me outside DA where i am, a lot more active my

platforms

are listed below

Twitter: twitter.com/JowyBean

Instagram: www.instagram.com/jowybeanstud…


facebook
Jowybeanstudios - Home