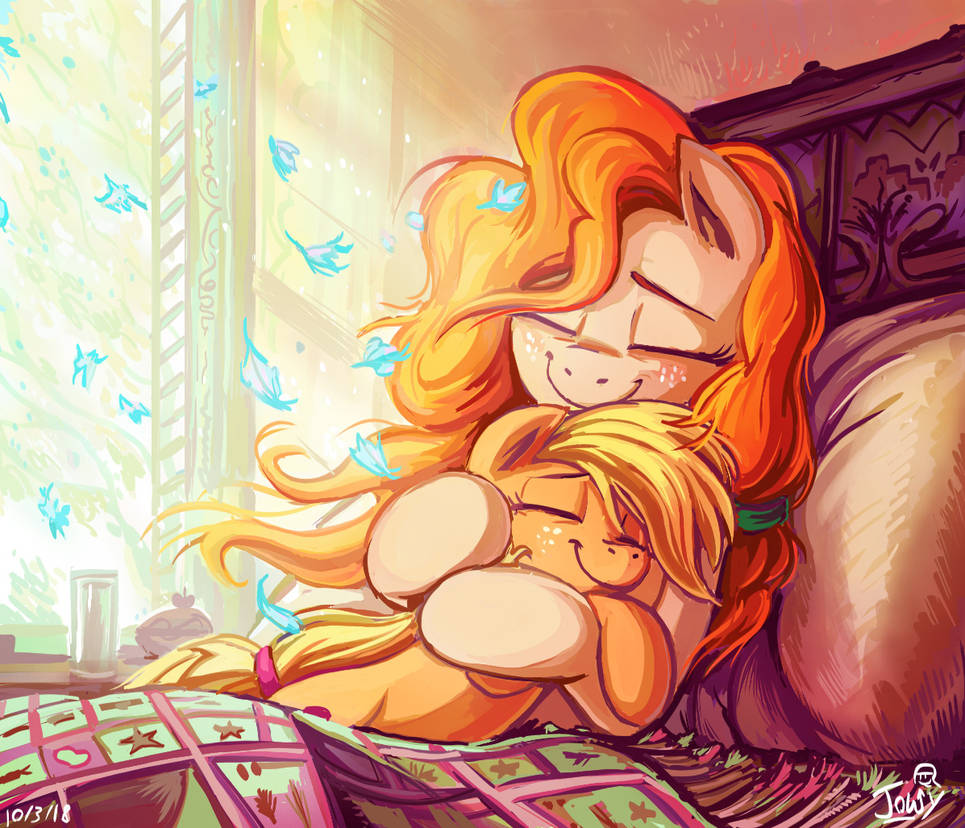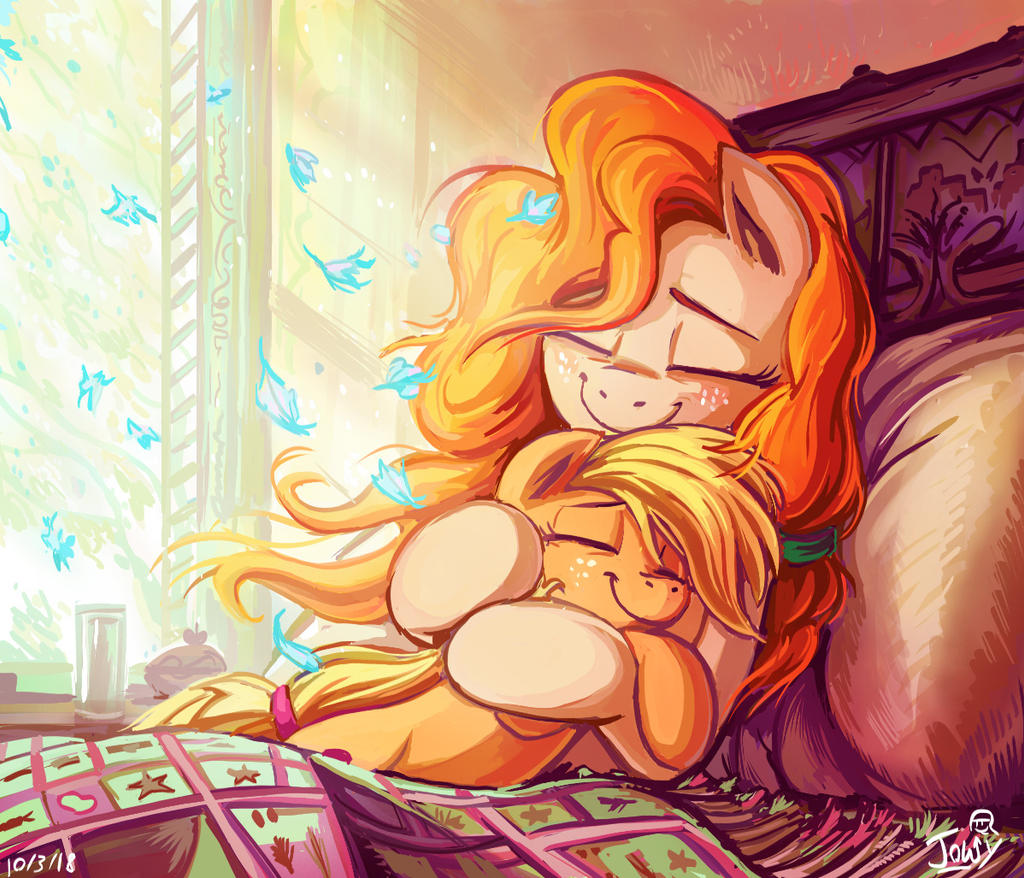 Watch
I had all these cute apple family ideas in my head and wanted to try and recapture that emotion I saw in them through my digital painting style.
despite the content being centred around Pearbutter I did not make this for Mothers day though you could say its an appropriate image for the day.

Until next deviation LATERS Bronies

painted in Photoshop CS6 with my Wacom in 4 hours

Is this Cute

Win

Fail

I am glad that my words do not fail me right now. If they did, I would not be able to praise how wonderful this piece is.

When I look at this, I can't help but remember a "blink and you'll miss it" moment that occurred in "A Royal Problem", when Princess Celestia was able to see ponies' dreams, and one of them was Applejack in her parents' arms when she was a baby.

I think some of Applejack's sweetest memories of her parents are just that - when they were holding her - and this captures that beautifully. A loving mother and a loving daughter.
The Artist thought this was FAIR
51 out of 52 deviants thought this was fair.