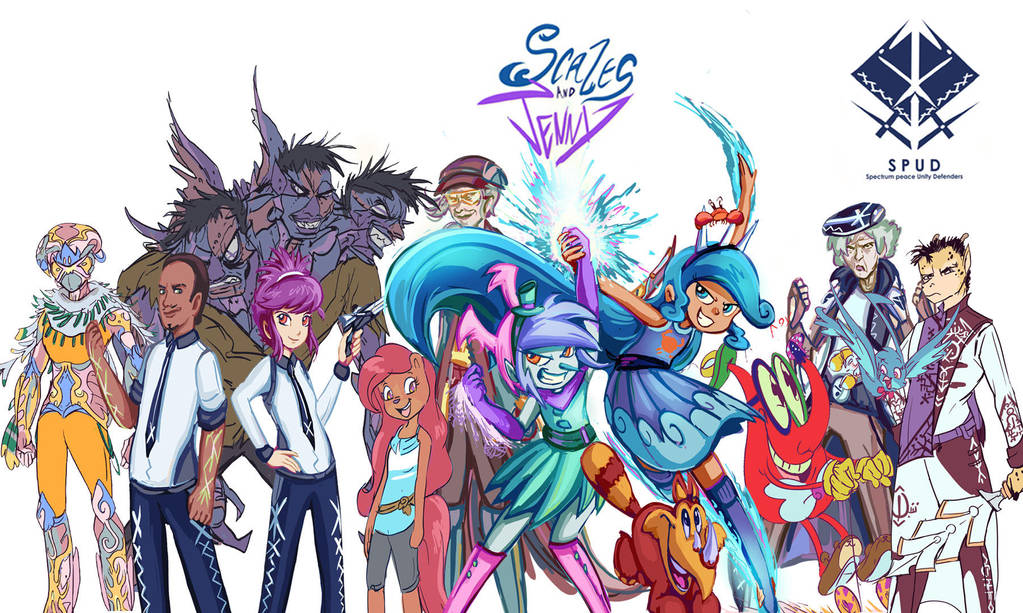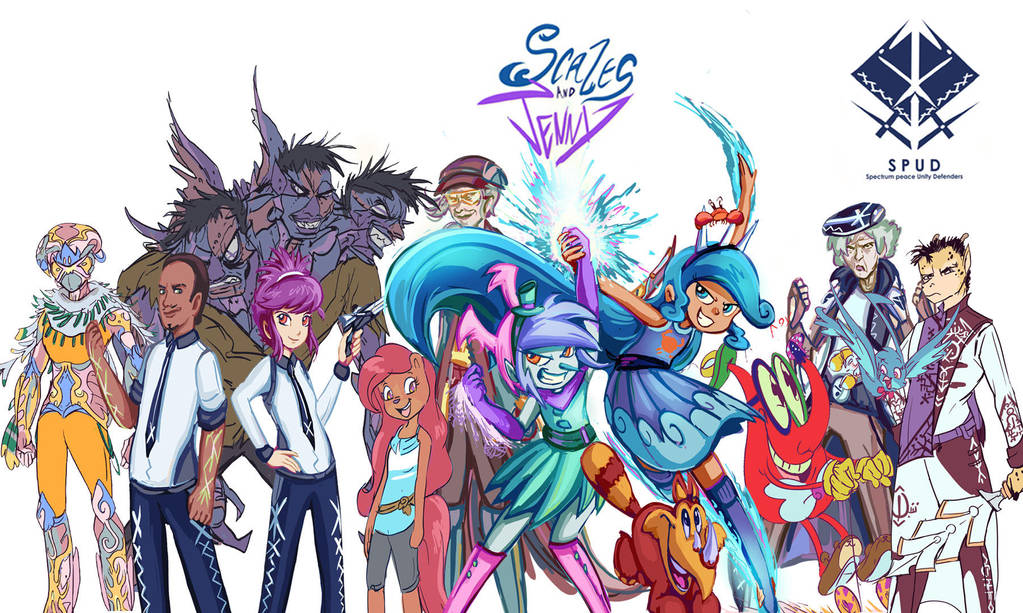 Watch

First off hello all, I apologise for a lack of uploads. but I have been extremely busy with my commercial freelance business work and commissions that have distracted me from posting on DA. I aim to put out a new update to catch everybody up to speed on the future of Jowybean on this platform for those who know me for ponies and other fanart do not worry between business I am still working on multiple pieces that are bigger detailed scenic illustrations then the simple character stuff I have done. So be patient and know I will still be posting as often as I can on here though it will be focusing more often on personal work and detailed artwork .

If you want to get your pony fix i post all my sketches on my twitter at the moment. though i will post up sketches on DA if i think their good enough.

anyway now returning to

project Scales and Jenny
This is what I call this idea for now what it potentially would be a shouen inspired scifi fantasy epic mixing in elements of western influences.
This either is going to be a comic or pitch for a show.

The above mishmash of character designs are the main hero cast the story will follow.

Blub

Millions of years ago the world was created with the purest of magic ,known as Spectrum protected by the Fabrications, Two ancient evils The Iron Spawn and The Galestormers stole some of Spectrum and transformed it in to a tool/drug called Spec that allowed them and other criminal empires to raise in power and infect millions .The remaining fragments of the Fabrications have recruited individuals on the planet who are gifted with the pureness of Spectrum and have formed SPUD (Spectrum Peace Unity Defenders) a global hero/ spy organisation to fight back against the imposing evils. Two new junior recruits have just been appointed to the movement, Scales and Jenny. SPUD believes They show a lot of promise in the ongoing fight. But with them coming from two opposite sides of the world can they get along with each other and Fully commit to the tough missions/adventures awaiting them?

Spectrum

Spectrum is the magic that created the world of Scales and Jenny and its protectors the Fabrications . it is used as the primary energy that keeps the worlds heart and its civilisations alive. Spectrum is the embodiment of pure goodness, whoever comes in contact with it (good or bad) will be blessed with powers or changes depending on the individuals actions and heart. Spectrum can only be mastered by those who choose to use it for good or evil.
SPUD

Spec

Spec is the tainted version of Spectrum, the magic that created the world of Scales and Jenny and its protectors the Fabrications . it is used as the primarily power of control by the ancient evils The Iron Spawn, The Galestormers,and crime syndicates sold as a drug or used as a weapon to corrupt the world .

SPUD is a world wide organisation made up of individuals from different nations who have the pureness of spectrum meaning they are born with the goodness of magic in them that then awakens at some point incredible gifts and powers capable of stopping Spec and its dark origins. some of these people have been tainted by Spec but use it as a weapon against the enemies.

At this current stage I am trying to get a body of finished artwork/ pitch written up about the characters, world and lore.


you can follow the rough process on my twitter and Instagram where i have been regularly updating the development of the world
twitter.com/JowyBean
www.instagram.com/jowybeanstud…
You can check out what information I have on my world and characters here

painted in photoshop CS6 with a wacom tablet pro in 4 hours

Is this Cute

Win

Fail :crying