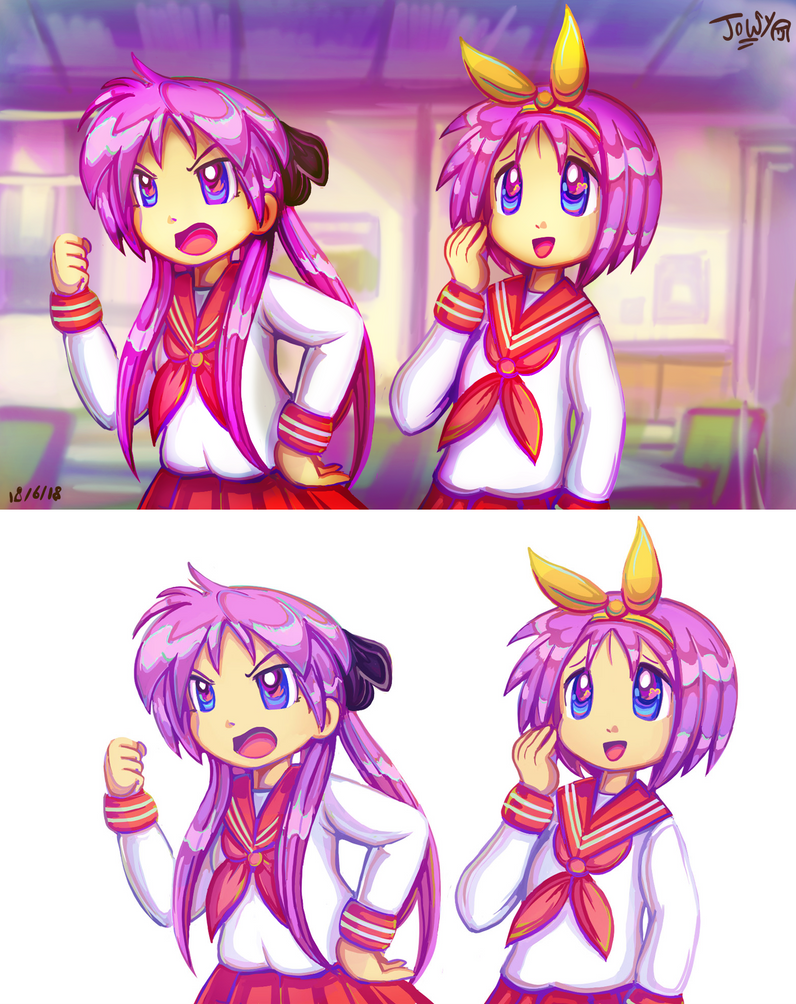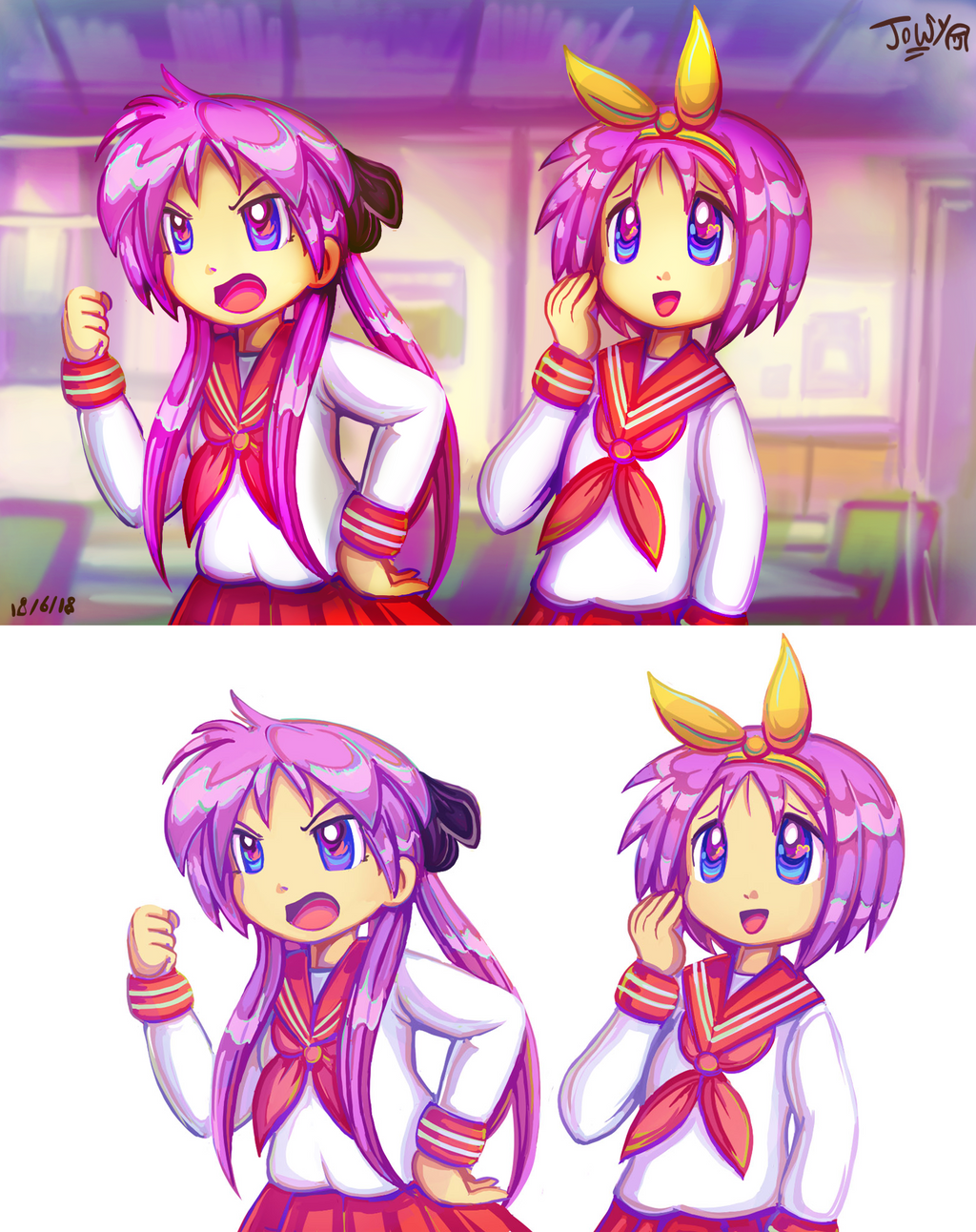 Watch
Its probably will come as no surprise too you all that since last year I have fallen in love with anime again , seriously I now have nine nendoroid figures and art books occupying my room that were not in my procession until the middle of 2017-2018

. Which means that I have found my artwork wanting to slowly shift in to that popular area of art. however as much as I love it right now I would hate to throw away all my other influences/ styles just because it
aesthetically
appeals to me more. So in between the projects and recent commissions. I have made time to experiment with my current digital styles and use my favourite characters and anime tropes to see what the results look like when I combine the two different art practices together.
the examples above are from the same picture expect the top one I added a background and more in depth shading.
Too this day Lucky Star is an anime i have re-watched too many times to count, even though its a very old slice of life show its still to me entertaining and very memorable after all these years

incidentally Kagami is my favourite out of the main cast.
Until next deviation which will be LATERS

sketched in Photoshop CS6 with my Wacom in 9 hours

Is this Cute

Win

Fail


Wow, it's been awhile since I last watched that series. Looks like it's still getting love

Reply

For a second I thought they were in the Krusty Krab.
Reply

Lucky Star will always be one of my favorite animes of all time, and I love how nicely captured the style of the series while still showing your own art style.
Reply