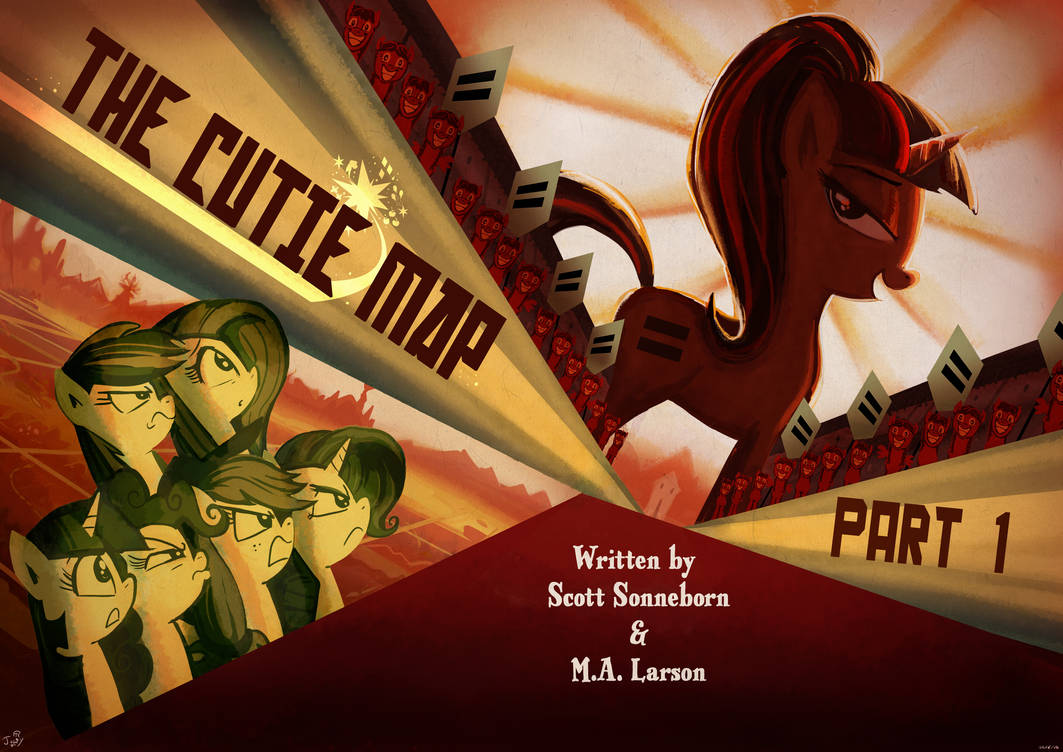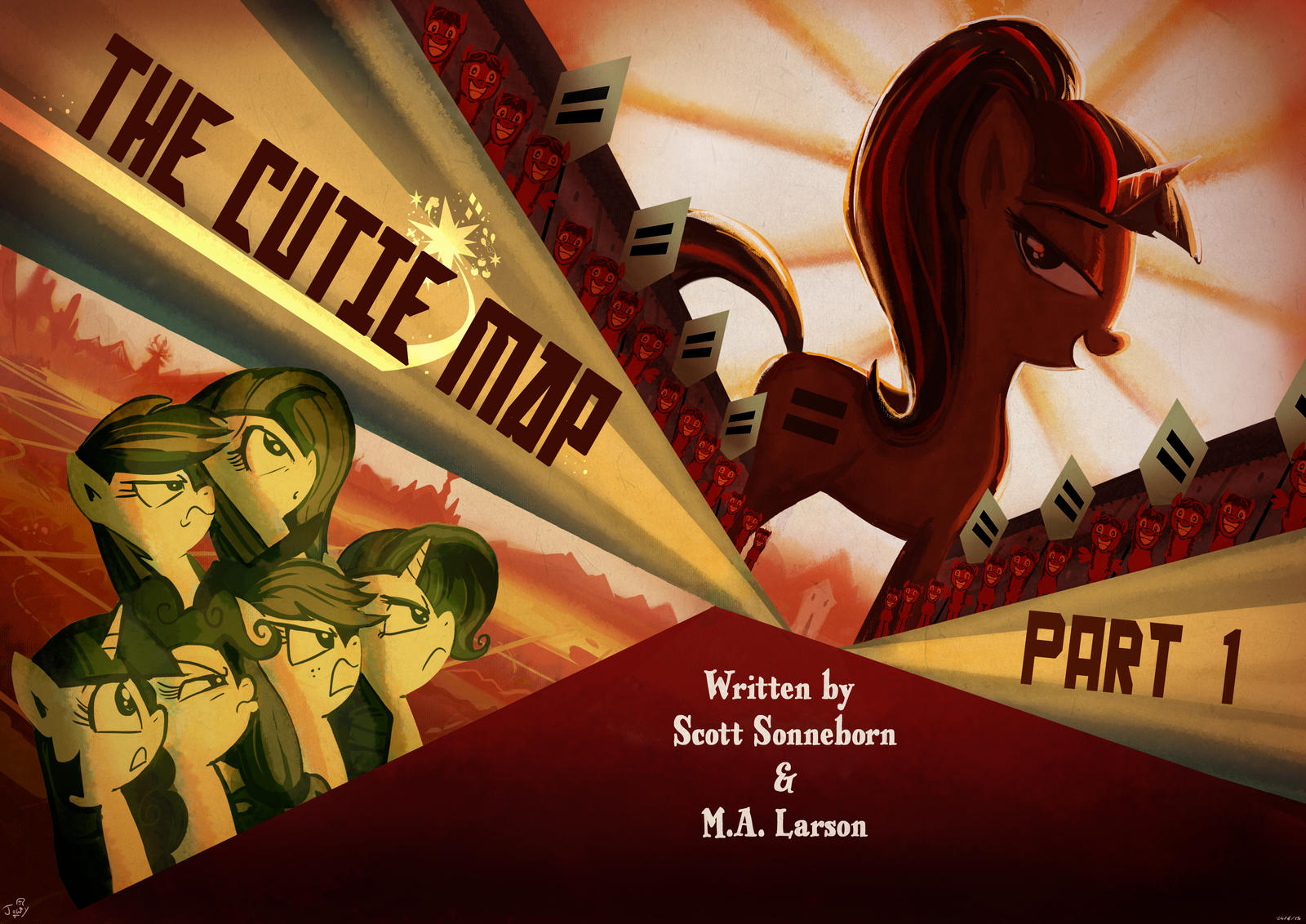 Watch
"What can I bring you? We have muffins..."



say it with me comrades for Mother Equality all shall be the same =.

This title card has been in the works for a few months mostly because of the visual research I did in to propaganda posters. Even the font and colour scheme mimic's the style you get in old Russian posters.

Seeing as this is a two parter I will be making another card on part 2 later on

I have a list of episodes I am currently making cards for and this does include episode 100.


For new comers The FIM title card project is too create quirky unique title card art for each episode of the show we know and


Link to the series gallery

jowybean.deviantart.com/galler…
season one is all done

Season two will be finished as well.

If you look at the majority of my season one and two cards your see how the quality of the art was lower compared to the recent cards .I still like the ideas behind the old cards just the finish has been bugging me for a while and i would like to re do them again in the future.

Until next deviation LATERS Bronies

painted in Photoshop CS6 with my Wacom Pro in 9 hours
Epic FTW

or Do Not want

you choose :mwahaha
Sir, once again, you have outdone yourself.

I loved what you did with the reds in this. Even though it's a warm color, you managed to make it look sinister. Great work on the details and shading (especially on Starlight Glimmer), although Applejack's hat seems to almost disappear (I didn't see it at first). That's my only real complaint.

The "Red Scare" themed episode is another personal favorite of mine. One, because there is so much potential when it comes to episodes like this one: the propaganda-style art and posters, as you mentioned. And two, it's the perfect opportunity for people like Mr. Sonneborn and Larson to write a story with a villain who creates "an epic failure of an attempt" to try and convince society that the only way to "true peace and harmony" is if "nopony is better, or worse, than anypony else." And this picture truly captures that feeling of disdain and foreboding, especially in the Mane Six's expressions.

All in all, another excellent job, and I am looking forward to the "Part Two".
The Artist thought this was FAIR
13 out of 13 deviants thought this was fair.