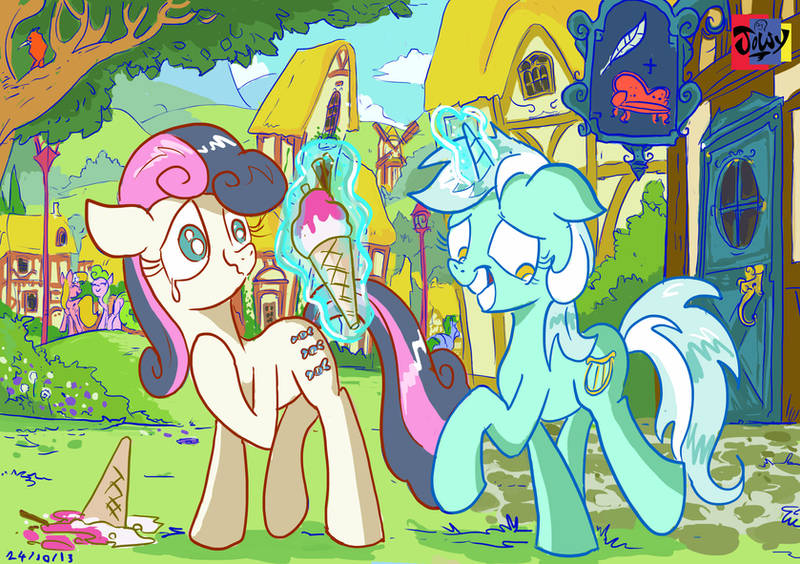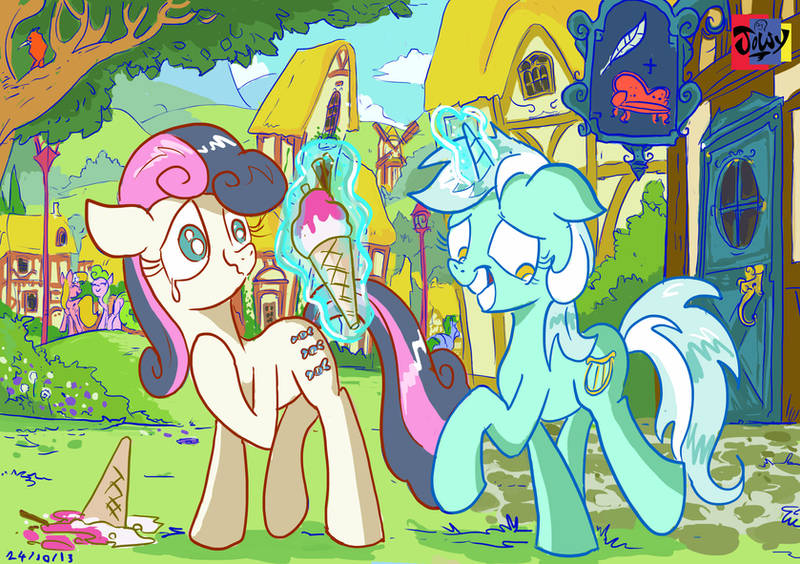 Watch
Friendship is sharing

and..... c..Cute pony ideas on m...m...mind all the time. Must draw more XD ^^
I do like the fandom's ideas of bon bon and Lyra

but i wanted to draw something unrelated to hands for a change.

Check out my FIM title card project
jowybean.deviantart.com/galler…
Until next deviation LATERS Bronies

drawn and sketched in Photoshop CS6 with my Wacom tablet 5
is this Cute

Win

Fail

this is very very heart warming! Lyra and Bonbon getting along together! I especially Love the look on Lyra's face.... its so funny! This is also sooo cute! Also Accidents happen like that all the time! Lyra is caring for Bonbon because they are friends and that's what all friends are for! And I love the backround of the scene. Its much like ponyville especially with those three ponies in the backround. It would of been greater if it were on the show too! That would of been a hit and all of the MLP fans would love it!

The Artist thought this was FAIR
10 out of 12 deviants thought this was fair.