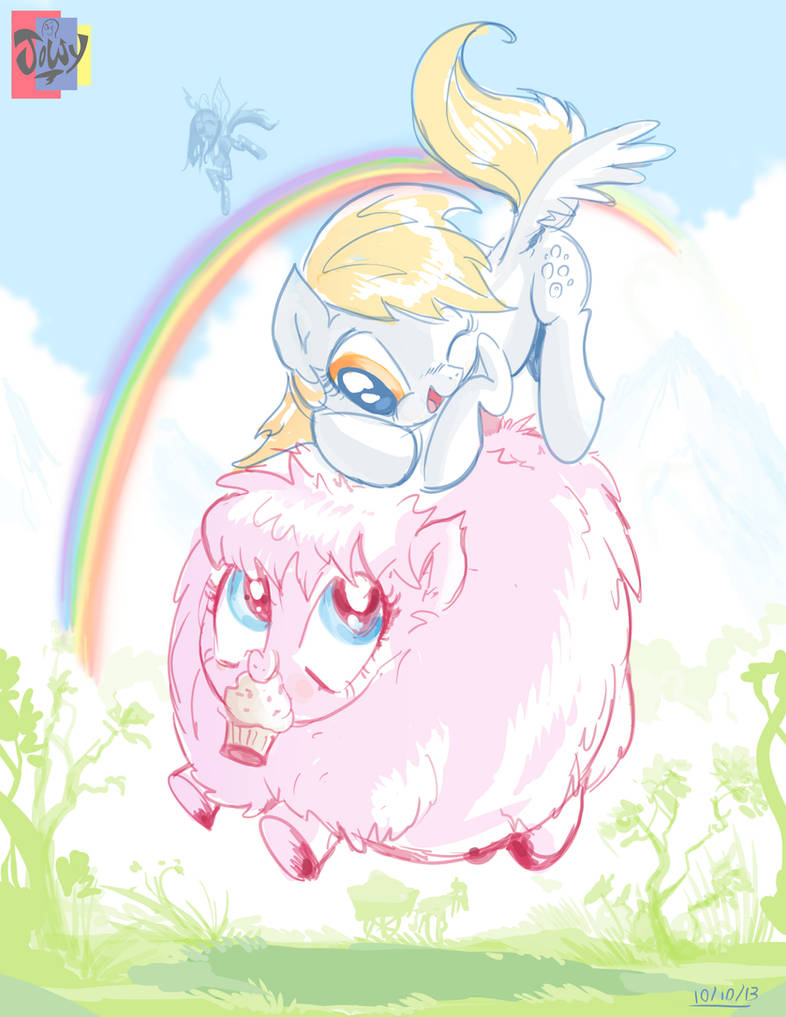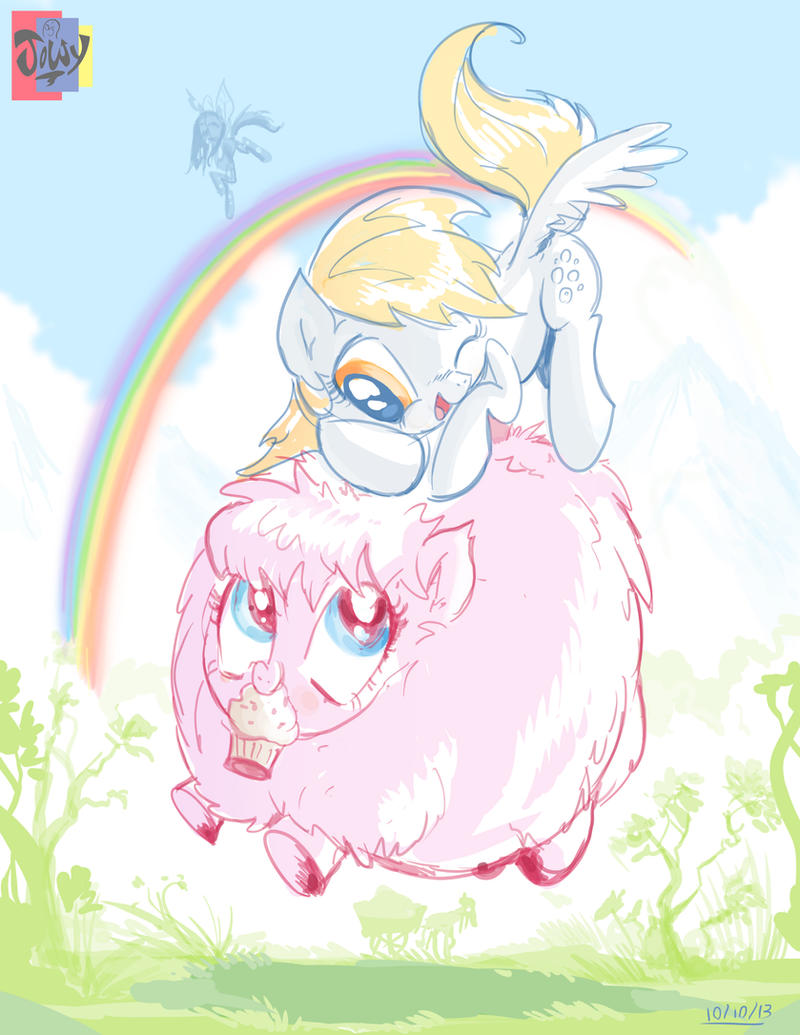 Watch
You know the song …. Lol
I think I have been bitten by the cute bug this week with my recent pony jazz. guess it makes a nice change from stuff like this

jowybean.deviantart.com/art/Li…
Check out my FIM title card project
jowybean.deviantart.com/galler…
Another title card is on its way folks I am getting back on track with the project.

Until next deviation and tomorrow LATERS

Drawn in Photoshop CS6 with my Wacom tablet 5
Epic FTW

or Do Not want

you choose

This artwork made me have feelings of Happiness and I felt so sweet looking at Fluffle puff and Derpy. Thank you for making this. I like the shading on their hooves and the rainbow over them. The background was cute with the green grass and the pony with the cart at the back and Chrysalis over the rainbow. Well Done with this work and I really hope you make more artworks with Fluffle Puff and Derpy together forever and the muffin....oh yea the muffin made this artwork 100% cuter! DO MORE PLEASE! The vision was understandable and your techque was good. The originality was amazing as well.
Dashie Potter
The Artist thought this was FAIR
2 out of 2 deviants thought this was fair.