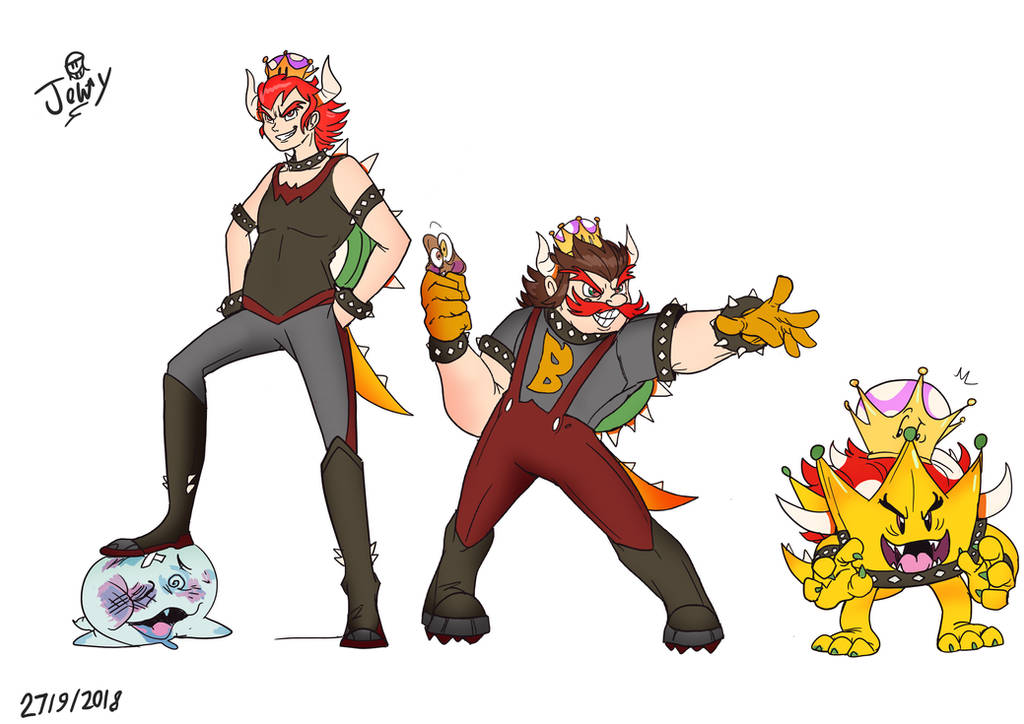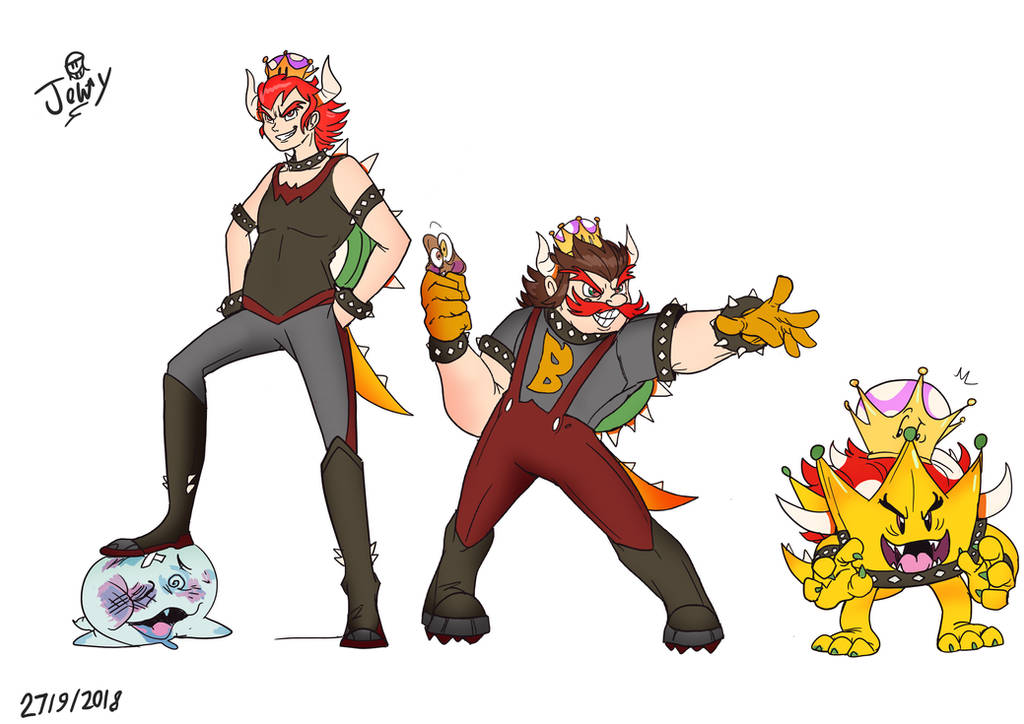 Watch
And now for something unexpected and completely different seriously i did not think i would wake up this morning realising what Bowstte was then throw myself in to the trend / meme, its insane how much fan love this character has gotten in a few days, there is even going to be a Bowsette meet in Japan XD again I am not one to jump on memes but in this case i will make an expectation
Following on from my first interpretation
I decided to be a bit more inventive and silly with the Bowser super crown thing XD
drawn and coloured in photoshop CS6 with a wacom tablet pro in 4 hours

Is this Cute

Win

Fail

Which characters have been transformed here? The one on the left is tall, but lacks a mustache. It looks kind of similar to some "Prince Peach" pictures I've seen but I'm not sure. The middle one could easily either be Mario or Wario. The only thing I can think of for the right one is that one Sticker Star character but that doesn't seem quite right. Please tell me who's who; the curiosity is killing me.
Reply

honestly when i made this I just waned to push the Bowestte idea to the other spectrum, by making male variations
first design is the opposite of a sexy Bowestte its a (kind of) hunky Bowestte (or whatever male name he would go by)
second design you are correct in assuming its Mario.

The third image I just thought it would be funny if Bowser turned in to a anthropomorphic crown himself.
XD
hope this cleared up your confusion.
Reply

Awesome!

Reply