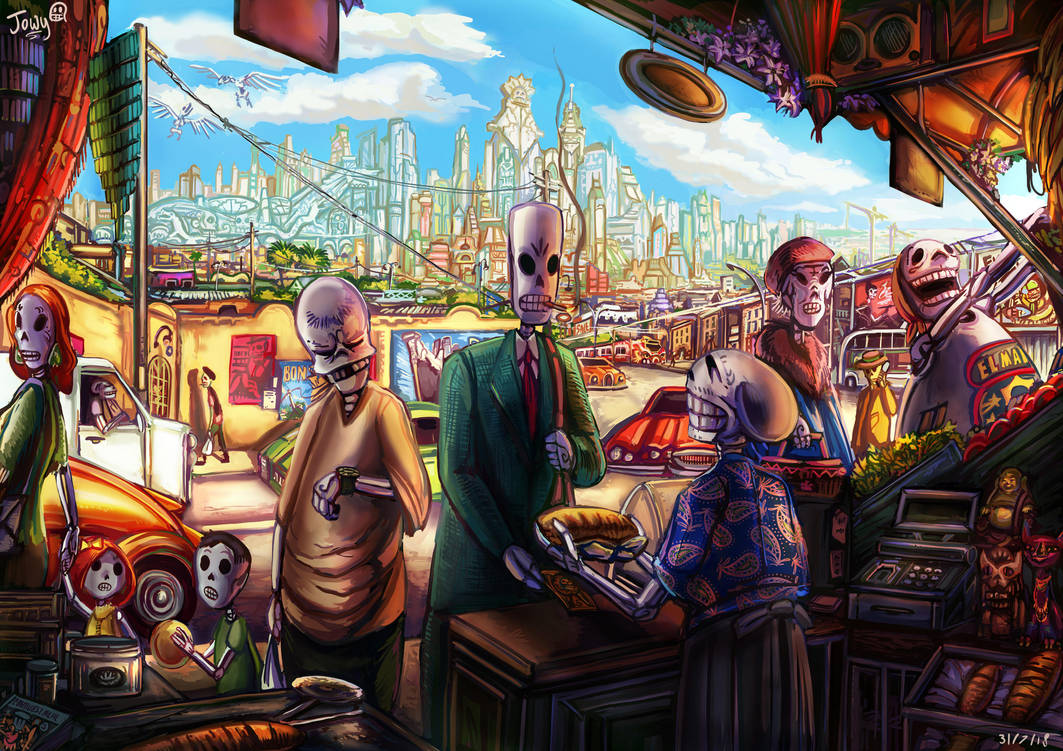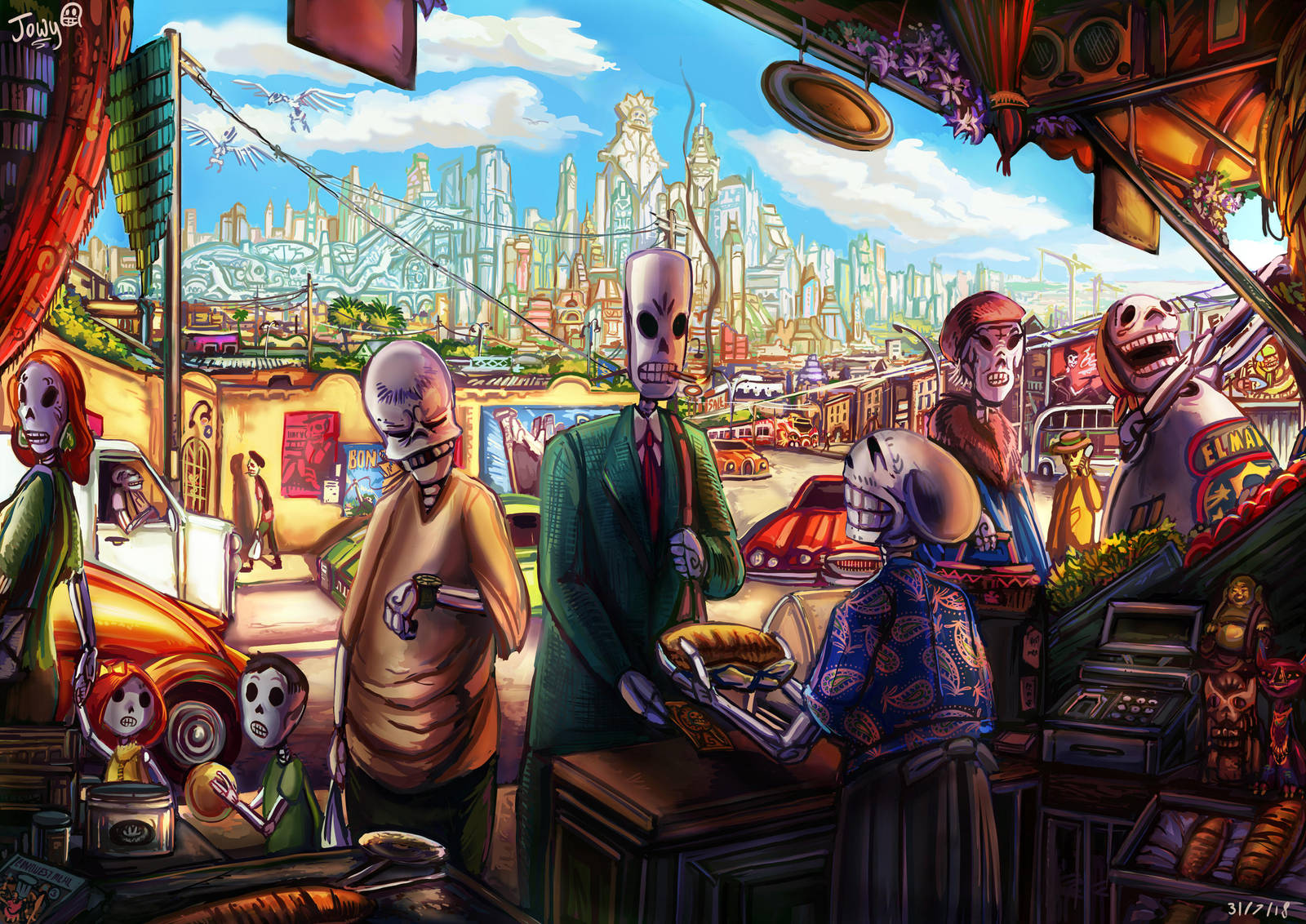 Watch
Grim Fandango aww what a world its being years since i drew anything to do with the series and considering i am aiming to do more fanart that are big elaborate
high quality Slice of life or action scenes, (with a focus on the environment.) this was a perfect opportunity to try and bring Tim Schafer's Classic to life. this is a piece that has been a wip going on for months in between other work. an although its still not up to the standard I would like it i am fairly happy with the way the lighting and atmosphere came out.
I have a huge list of other franchises/anime that I want to do this for, honestly not really sure how many I can get done before the end of the year so we will just have to wait and see.

Until next deviation LATERS

painted in Photoshop CS6 with my Wacom in... I have no idea I lost count of the hours I spent on this XD lets say 28 hours

Is this Cute

Win

Fail

Wow. This is incredible. I'll be honest, I had never heard about this game until it was re-released on PlayStation. I tried it out to see what it was like, and I was hooked. The story, the characters and the environment made a tremendous impact, and the concept of the Land of the Dead alone was way ahead of its time.

I love your use of color - bold and beautiful, even more so than the game. And I especially like your work on the background with the city skyline. You really made it a beautiful place (it almost makes me want to visit).
The Artist thought this was FAIR
7 out of 7 deviants thought this was fair.
First of all, I like how you expanded on the setting of El Marrow which we could explore so little in the actual game. It adds a layer to Manny's everyday life and shows him outside his hell-hole of a working place in the little quarter he calls his home.
But there also are many little details connecting it to the events later in the game, like the doves, the little demon statues and all the advertisements in the background. The new skeleton designs you added fit the tone of the game, though some seem to be frozen in one mood (which was also the case in the game sometimes, so I don't mind it that much). Your choice of fashion, however, is a little distracting. It certainly looks good and fits modern mexican styles of a diverse range of social classes. However, it would feel a little out-of-place in the game that sets in the 1940's or 50's.
As usual, your colours are vibrant and eye-capturing as well as moody, and though it isn't near as action-packed as your other titles, you know how to make all these figures remain alive and busy.

Overall: It's not completely canon-true, but that's not a neck-break, since you still make it a masterpiece all in its own right.
The Artist thought this was FAIR
1 out of 1 deviants thought this was fair.

Man, you are the KING of rich backdrops and scenery! Amazing stuff!
Reply

Great job

Reply

Oh man i remember that game, i especially loved the soundtrack. Wonderful reminder of its great atmosphere, great job

Reply

Reply

Reply

Reply

Reply

The whole setting looks lovely.

Reply