Its been a while but I am going to continue to explore the FIM universe as I have envisioned it for year.
Welcome to the Slice of Equestria series friends, this is my way of still been engaged with the fandom while still making unique fanart for a show that gave me a lot of inspiration.

changing up the formula with something more organic and natural.
I have some more ideas in the works and hope to get more out this summer.
here are others I have made in the meantime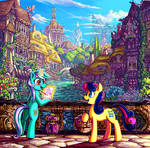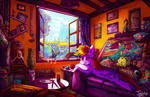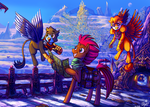 until the next pony deviation

laters friends

time: 30 hours





Jowy


Image details
Image size
4481x2920px 13.84 MB