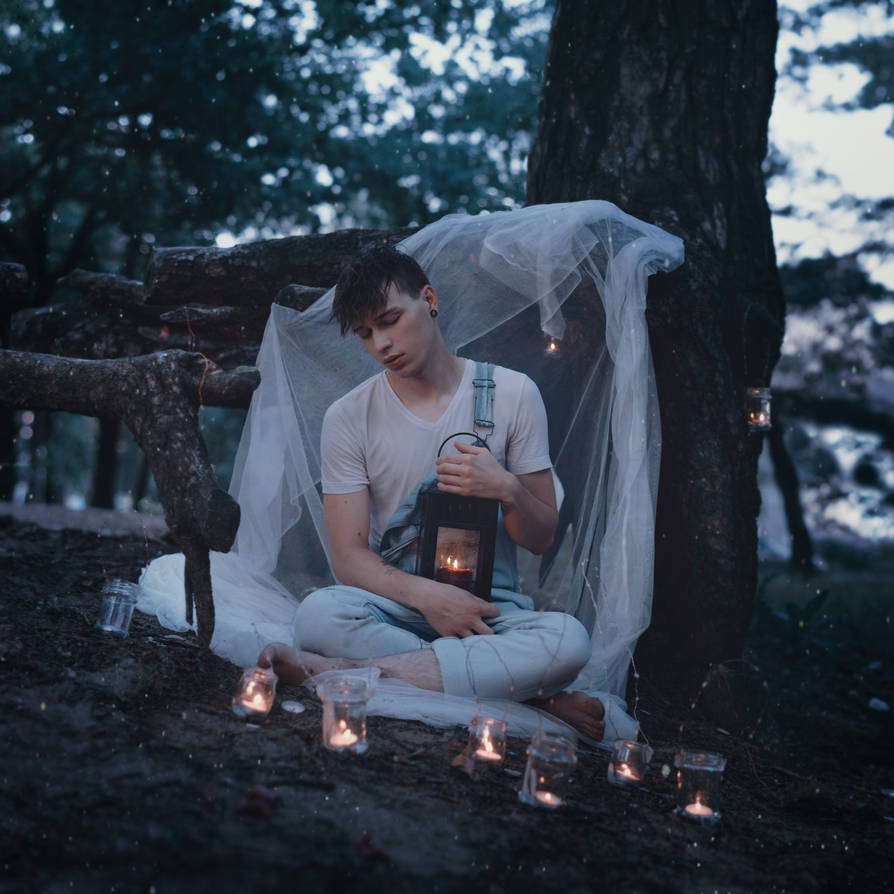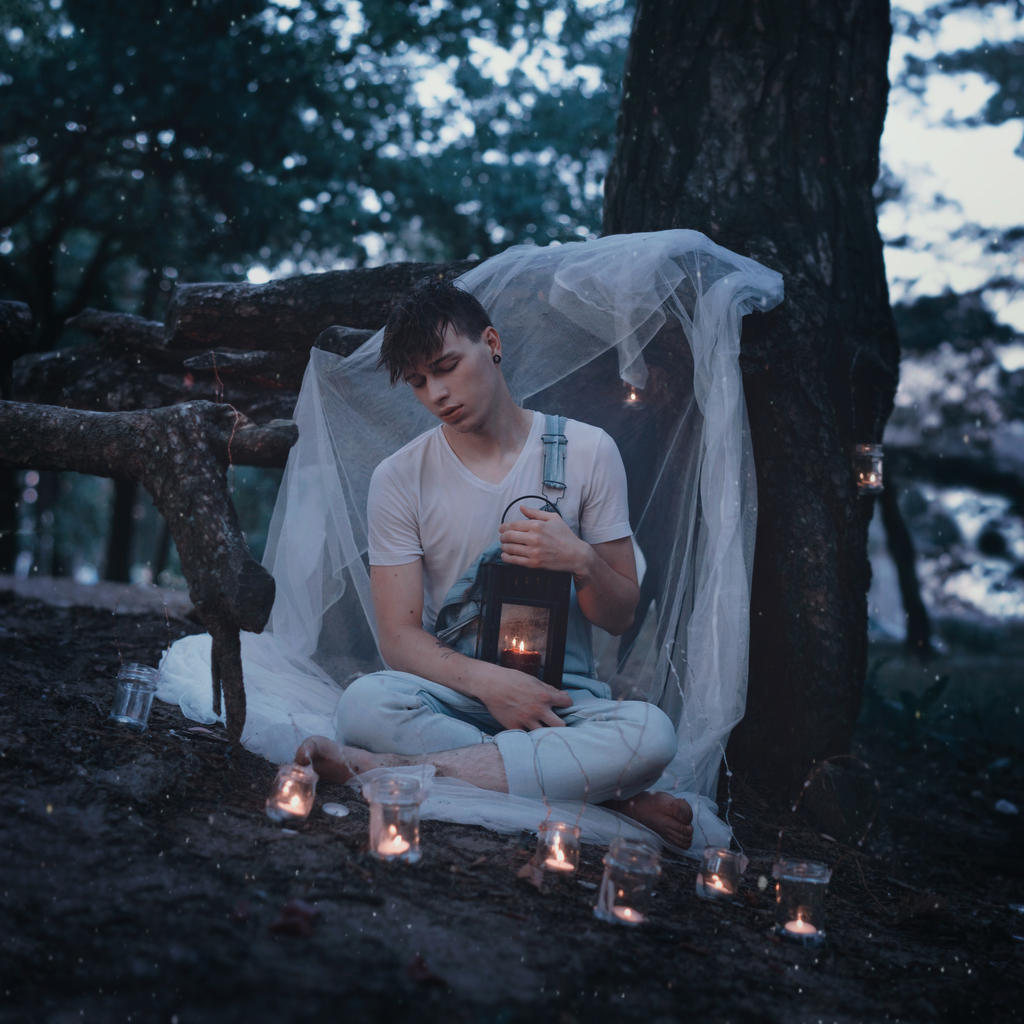 "Nie mogę tego powstrzymać. porywają mnie te czarne fale... wypływam na powierzchnie i mam wrażenie ze sobie poradzę. mogę z tym walczyć. Potem nadchodzi kolejna fala i znowu tonę."
Fot.: Justyna Wrzeszcz
Model: Filip Suchomski
Asysta: Karol Prusinowski

sort of like a country peter pan. great capture
Reply

So much disparity and yet pure mess. It's like a battle between a lost art and a deceptive community. It looks like he wants to lose himself in the warm light, as he holds it close to his person. He longs for the return of his longevity, his innocence. I really feel this picture. It's great.
Reply