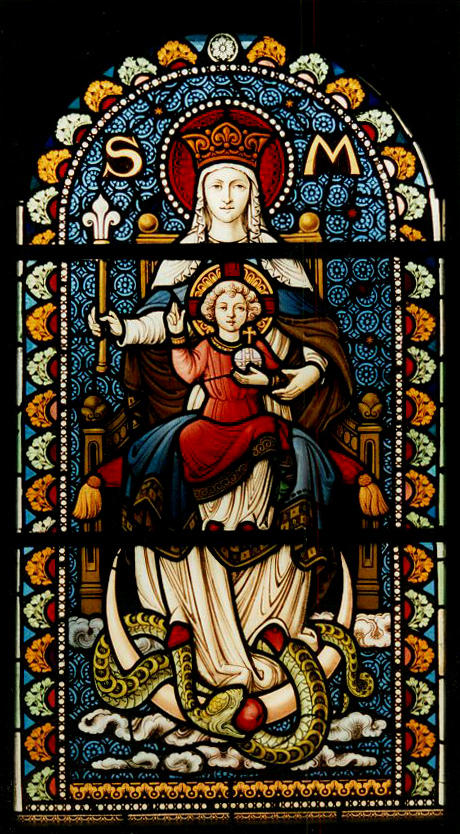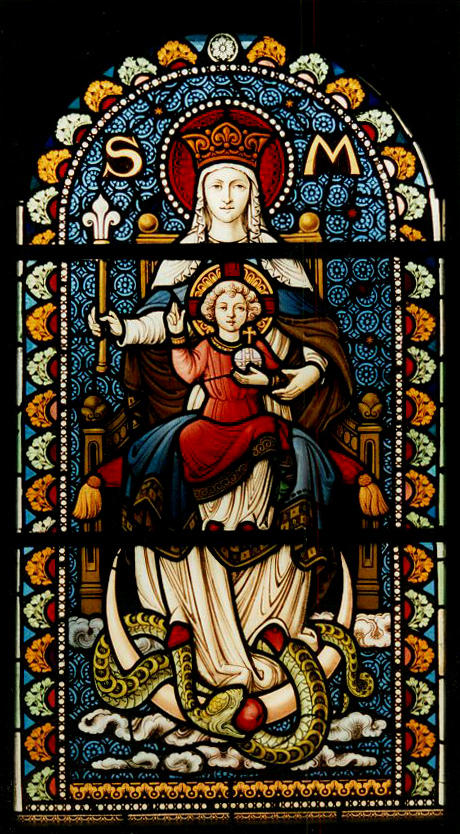 Watch
This is an old stained glass, where I helped to restaurate and adapting in a knew chapel in Ieper. Belgium.There was a lot of painting to do in the same style and to not notice the damage before.(Still..when you are an expert you can find the pieces who're knew..to behold the original and value old pieces.)

The church went down, what was a pity.( But was robbed several times to take all the value timber,stones, copper and what they could take out, the time it stood empty.)

They had beautiful wall paintings on canvas fixed on the walls.There ware lost.. no money to take them down to conserve them..)

Reply

Thanks. This is really ancient way of techniques in glass set in lead. Almost lost the know how..those days.
Reply

The artists in the old days had such passion for craftsmanship and attention to detail, it's easy to just stare at pieces like these for hours on end, as your eyes constantly find new things to take in and admire in the work. Gosh.
Reply

Good thinking..and there is more. Most people couldn't reed or write and didn't now a thing about Latin, so they had something to do in church -> Images to explore. And these windows showed them the light...(of God.)
Reply

It's amazing how much information can be read in a single image.

And even more amazing how images like these have so much emotion in them. It's truly about communication that everyone can understand, as you said.
Reply

That's possibly one of the saddest tales of stupid destruction by the system I've heard to date. To preserve such beautiful work must be very rewarding.

I think you might like this window in a village in Derbyshire England made by the William Morris factory and designed by Burne Jones.
This window was one of those times where I stood for ten minutes with jaw dropped just taking in the beauty.

My photo sadly does not do it justice.
Reply

I already looked them up on Google..They are masterpieces to and I understand the magic you went in that moment..
For the destruction..It is sad..but also good to know there is more space for new things. Can you imagine if we never loosed all art in the world where we will live in? Lots of food for the mind..but no place for food in the stomach..

And maybe all artist with a burnout!! Afraid to create..
Thanks again to replying my works..
Reply