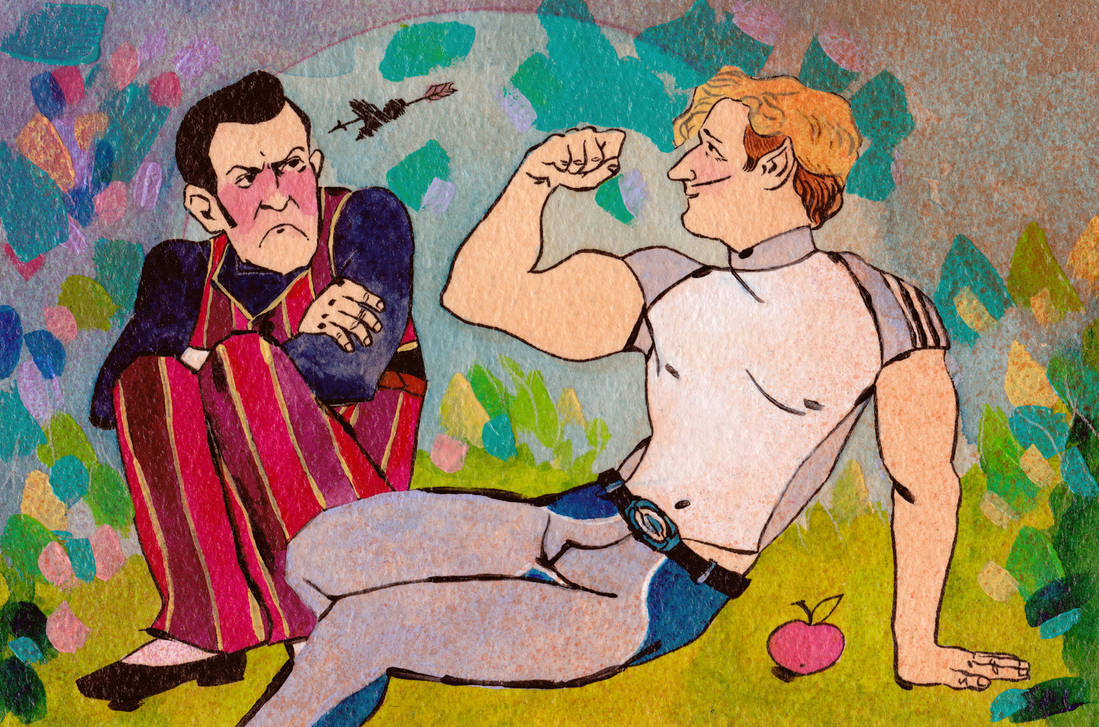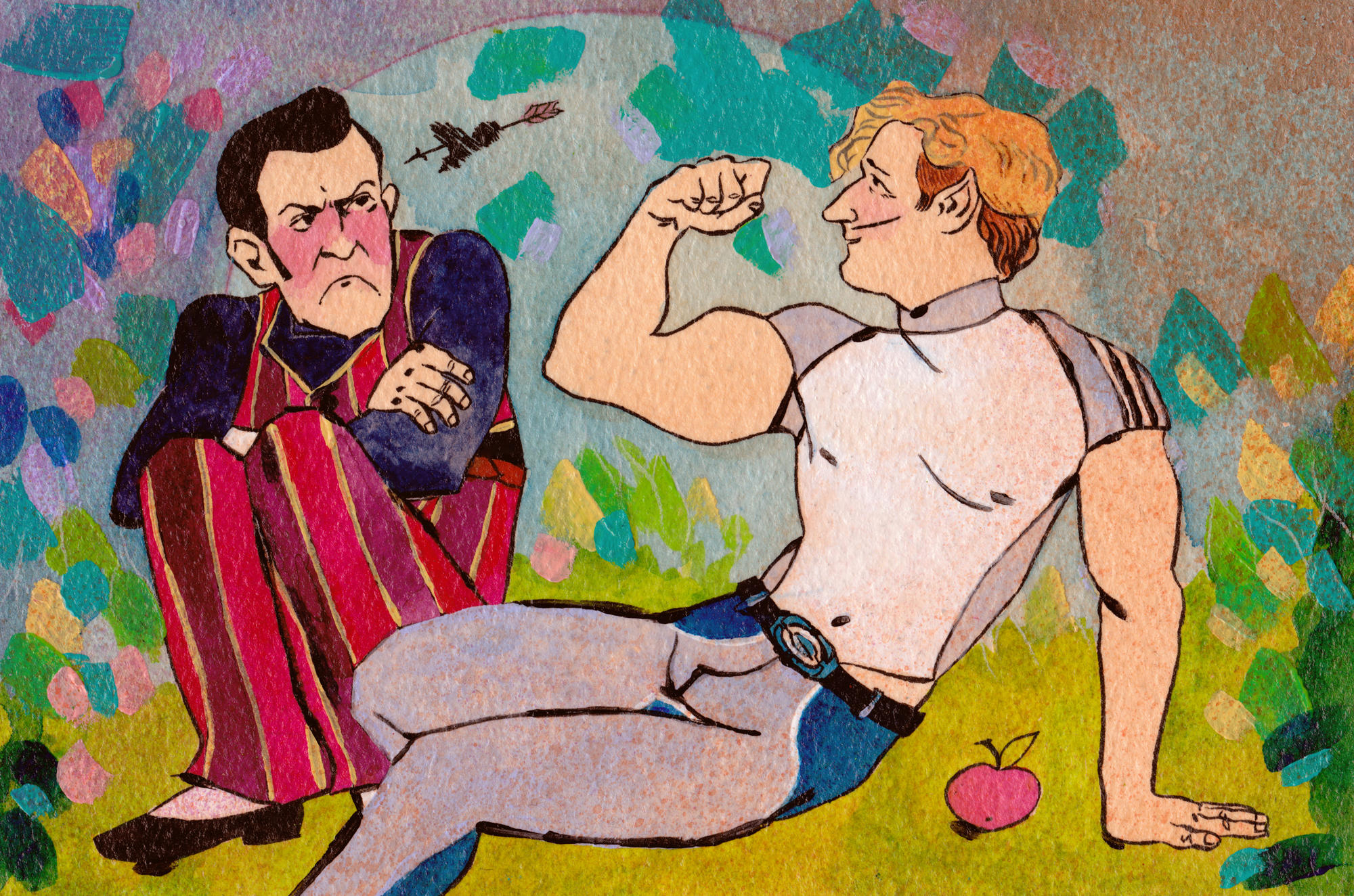 Watch
Sportaflop is too hot it's illegal and STOP IT.

Reply

This is Robbie's happy face.
Reply

Reply

AWWWWWWW

Reply

Robbie's face is too good. I also love that you can see the texture of the paper!
Reply

pretty! beautiful colors!
Reply

AAAAH ANOTHER ONE!!!!! my heart *clutches* omfg you have got their faces and styles down so perfect i can't stand this! lmao i love this. flexing!Sportacus all fucking long please. super adorable ears, and I love that hair. oh Robbie~~~ why are you so relatable. i like to think that Sportacus knows how flustered he gets him and that's partly why he shows off all the time xD so very gorgeous. once again i am stunned by your background and design
Reply

Aaaa, I had to, I had to! I kind lost my soul to this, probably won't be the last piece either. Robbie is a stand-in for me in these pictures I swear, Sportacus is just too fucking much it makes me ANGRY. I bet that if Robbie ended up confessing his feeling, it would come out as angry spat, because what the fuck!?! Is it his fault that Sportacus is so unbearably sweet piece of meat!? One should slap his face for being so gorgeous.

Thanks for the compliment on background, even if it's actually mostly simple because I can't replicate the wonky style of the show xD I plan on drawing maybe houses or something eventually on the background, but the LazyTown artstyle is just... weird xD
Reply

hahahah oohhhh good xD lol!! he's a pretty good stand in then. seriously man. he's just too perfect a specimen, and somehow isn't too buff??? like..how's his body type just so perfect. esp when i usually don't care about muscles. but like robbie, we are confused and frustrated over the inexpecliable beauty xD oh god yeah it would! Sportacus would think he's being yelled at first. bet Robbie would run away immediately after the scowled out confession.

oh for sure! well yeah i don't blame yo on that, the show's backgrounds are super bright and weird and strangely detailed in places. mostly i just love the warped lines on everything. reminds me of 90s cartoons like Rocko's Modern Life. but a simple and lovely nature-esque background certainly works for any sportarobbie; they are almost always outside after all.
Reply

Gymnasts man, gymnasts, that's the key to a balanced body xD Or actaully, maybe because Magnús ain't so tall it kind of balances it out. Very fit men sometimes feel to me a bit intimidating? Sportacus is so cute and adorable that there's no fear that he'll hit you or anything. So his body just becomes I thing of beauty, not force, if you get what I'm saying xD
Reply

hehe yeees I do get totally what you're saying. Magnus' feminine qualities, in his appearance and mannerisms, definitely help make him less intimidating and easier to enjoy for his beauty. I also love the fact that gymnastics isn't "made" for one gender or another, we see all types doing it. it's a more unisexual sport, it seems, that some other Olympics. so yeah I appreciate that.
Reply