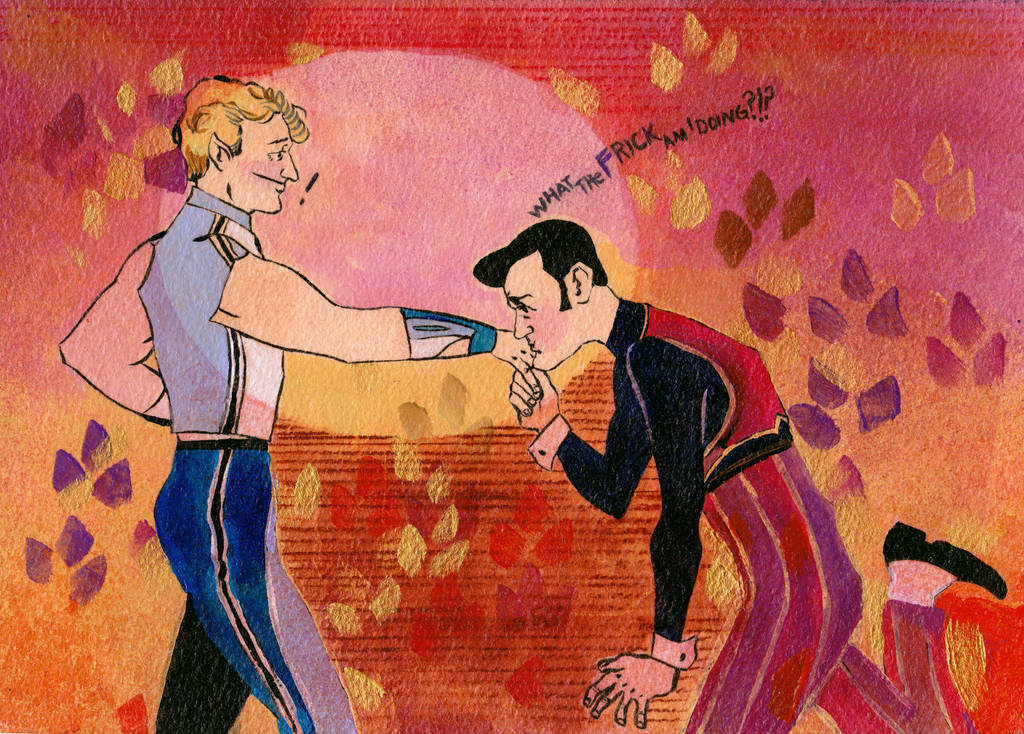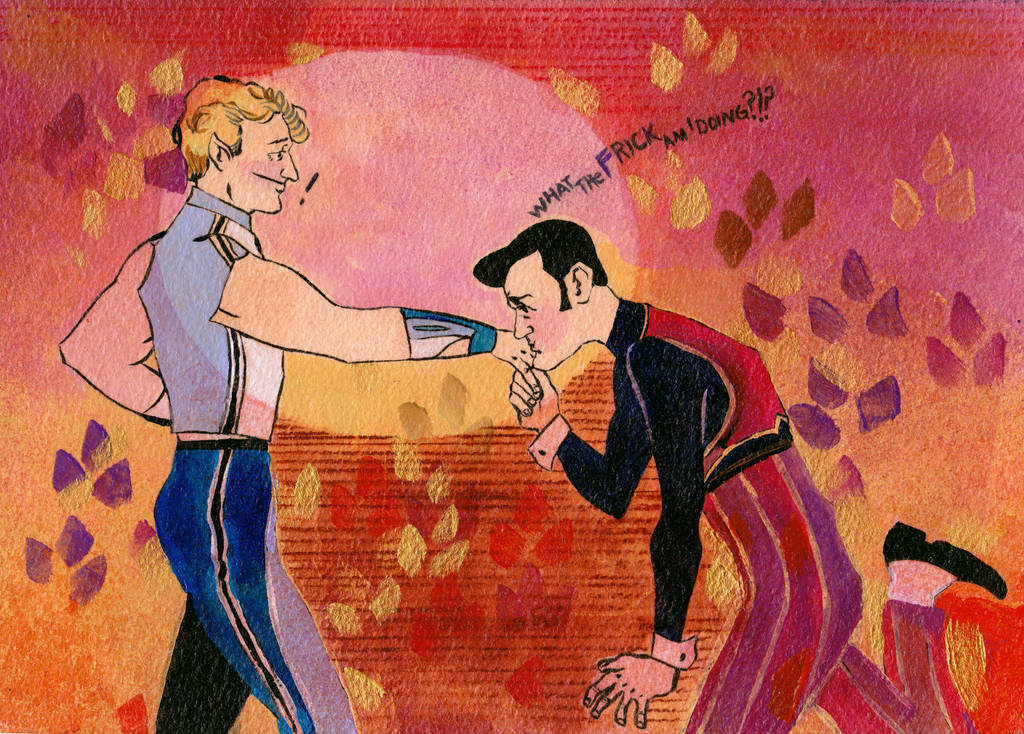 Watch
I haven't joined any new fandoms in over an year, and of course when I do, it just had to be LazyTown. What is my life.
I never like when I do fanart for something for the first time, but you have to start somewhere.
Sportacus without a hat is my kink. There's nothing ironic about this anymore.
-_-

It's just such a cute and pure pairing!
Reply

Ain't it

Reply

AGHHHH SOOOO CUTEEE

Reply

Reply

Reply

It might have been ironic at first, but the show is too good to be liked bitterly. It's pure and fun, I have sunk into a mush of LazyTown fandom, help me.
Reply

tbh in my case, I don't remember, it probably started as ironic (it was 8 years ago, so) because it really IS a kids show, but after a few episodes I fell into the deep hole


people who've seen at least a few eps will know the feeling.
stay here. it's good here. <3

Reply

You know, I was way too old for it when it started airing the first time. I was like, 15 or something. I especially remember watching like three and a half minutes before deciding NOPE. Ever so often during the years I'd catch scenes here and there - I swear every time it was the Bing Bang song - and was like ugh, please stop. But then it started popping up on the internet, even before this newest meme-revival, The Pirate Song and Cooking by the Book at least crossed my stream several time and my opinion started to shift. Now that it got suddenly so popular it really caught my attention and I found out that I had totally misjudged the show based on first impression! It's so funny and relatable, if you get past the initial weirdness. It's absolutely my new favorite.
Reply

there are just 4 years between us

but that's a secret ssssh

I was like the same; but they kept playing it over and over on Jetix, and I ended up WAITING for that.
it's already bad.
I remember, the pirate song was the pre-we are number one. it was everywhere. we didn't have internet yet; mom let me to play on the computer in her workplace, and I saw it. it kept coming back, like in your case

don't forget about the references, and hidden meanings that are probably for parents. it's a kids' show, okay, but I keep saying that even cartoons and these shows are made by adults, so people must stop judging.
I'm glad you're fine with the show now!XD

Reply

aaahhh!!! you have made my week/month!! am so in love wtih the gorgeous background and colors as well. ughhhhh gorgeous!! ahh they look lovely in your style. oh yes of course hatless sport is essential. such elegant, perfectly combed hair on him damnNN. poor awkward robbie~ hooray
Reply

I must draw Sportacus with his wild hair flowing, cos it makes his looks such a nice pastel gay it's lovely. Same reason I wanna undress him a bit, take opf the vest and flex a little, heäs so pretty it hurts my eyes. And Robbie is his usual awkward self <3
Reply

aaahhh I know!! i have to say when i first saw this picture, with the way Sportacus' hair is, and the little moustache, makes me think of old Edwardian paintings. lol!! it's just such a classy look and one I don't see other people using as much. (and of cousre i'm such a sucker for the hand-kiss!!! ahh~~~~ one of my favorite romantic moves. really fits with the old timey look) but yes flowing blond hair ohh my. LOLLLL undress the beef cake >} oh Robbie can't handle himself around that hunk
Reply

The mustache might be my favorite thing about Sportacus, it's so... campy. They look absolutely ridiculous at first, cos you don't usually see good guys with facial hair like that. It's kind of French. He even wakes up mustache perfectly in style, what a fucking beef. I bet he just elf-glamours his stache to look so good all the time.
Reply

ahhh i know. i wasn't into it at first. never really been a fan of mustaches, very very picky about facial hair i am. and wow he had a mess of hair on his face in the first play. but yeah it's too adorable now, and def makes me think French. omg he better be constantly enchanted to look so divine. simply not fair otherwise!
Reply