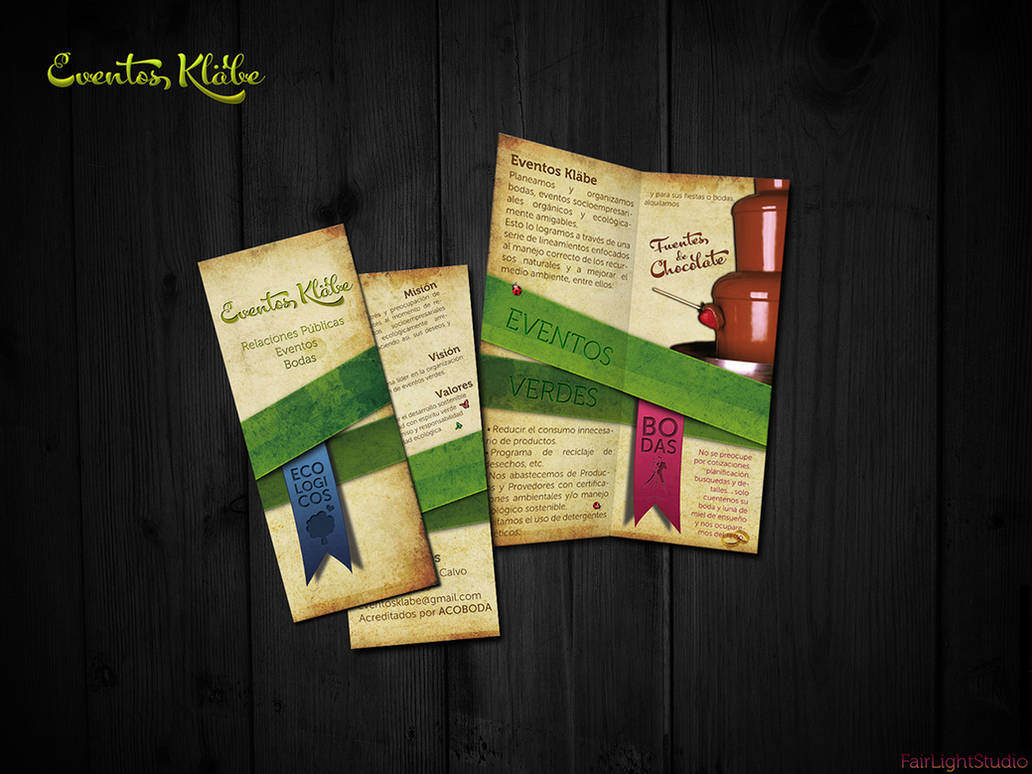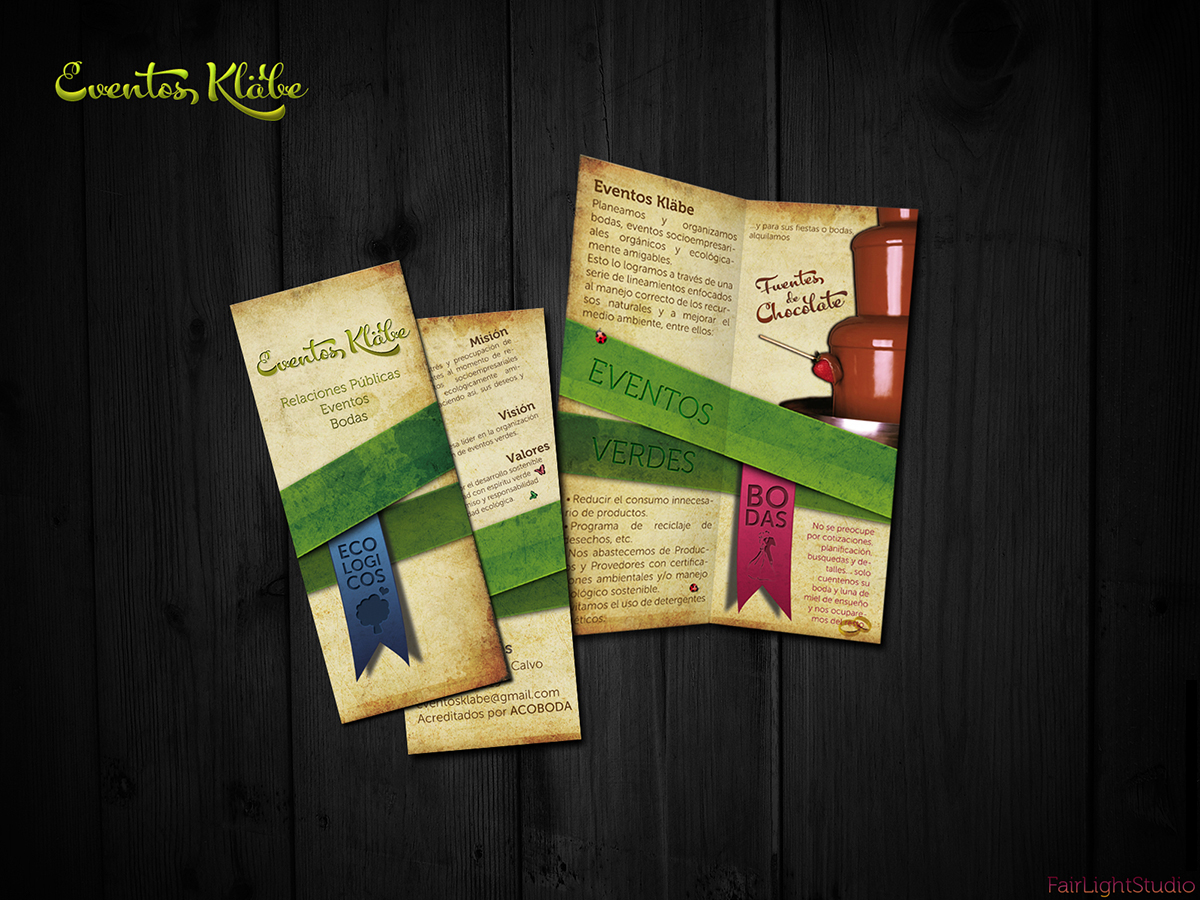 Watch
brochure para Eventos Kläbe.

where can i get the template?
Reply

I like that grunge style & colors too
Reply

Reply

estimado josmo que tutorial seguiste, la verdad me encantó, sabes quería saber si tú me pudieses facilitar el layout porfavor, es que de verdad muero de ganas por aprender.

agregáme si quieres a speedzeta@msn.com
Reply

que tal amigo(a)saludos desde Costa Rica a tu bello Chile, bueno asi como vos yo tengo mucha hambre por aprender, este fue mi primer brochure y necesitaba una guia, el tutorial esta aca
[link]
es un exelente lugar para aprender. como veras el diseño se nota que lo segui del tutorial pero le puse mi toque personal y lo adecué al motivo del "cliente". dejame ver que puedo arreglar para enviarte el archivo por correo electronico..por ahora no puedo pues el archivo quedo un poco pesadito en tamaño, pero te sugiero que busques el tutorial en el link que te digo y lo personalices a lo que kieres o te gusta, con todo gusto te puedo ayudar o darte algunos consejos. saludos y gracias de nuevo!!
Reply

creo q seria mas sincero si comentaras q es el mismo el mismo diseño de psdtuts solo cambiaste el color, en menos de 5 minutos encontre aqui en deviant 2 personas q usaron el diseño de ese tutorial y solo cambiaron colores, animo amigo se pueden hacer cosas buenas sin recurrir completamente a los psd o tutoriales q andan en internet
Reply

bueno la idea es original, no utilice ningun psd de nadie, solo segui el tutorial pero si te fijas tiene mi aporte,los colores texturas distribucion y elementos son adaptacion mia, lo unico que tome como base fue el diseño de psdtuts que por cierto es una fuente de aprendizaje increible para todos nosotros los no expertos, no vi necesario decir que me inspire en el diseño de psdtuts, es mi primer brochure y sin duda necesite de ayuda para hacerlo y este fue mi resultado, aca en deviant hay uno que si es identico al de psdtuts, pero este solo tiene los lazos y en una de las caras del documento el texto en la misma alineacion, aparte de eso el resto lo hice yo y lo importante es que la persona que lo imprimio y lo esta usando quedo complacida, pero tu punto es valido
Reply

muchas gracias por tus comentarios! si perdio un poco de resolucion y claridad en esta muestra pero ya impreso salio muy bien y por dicha el efecto de sombra interna de las letras salio bien, claro seria un honor compartir contigo, dejame saber si t envio por correo u otro medio.. gracias amigo
Reply

aunque sinceramente el diseño del logo no me gusta mucho, lo siento un poquito ilegible
el diseño del brochure esta genial, el uso de los colores y los efectos utilizados dan un toque muy creativo el orden que utilizaste y las divisiones... me gustaria hacer uno de estos para preacticar, si no es mucho pedir y me pudieras mandar el ejecutable o las especificaciones del documento para ponerme a ver que logro, no he trabajado con dobleces todavia
Reply

idd it looks good
would love to see it maybe in a higher resolution
Reply

thank you very much!! . Well right now I posted it as 1200x900 for presentation purposes only but I can provide you the layout on it`s original resolution if you are interested... just let me know

Reply

Great brochure. I love your choice of colors.

Reply