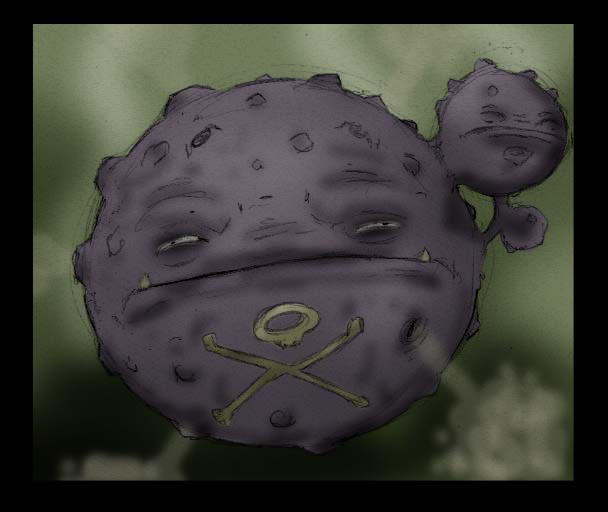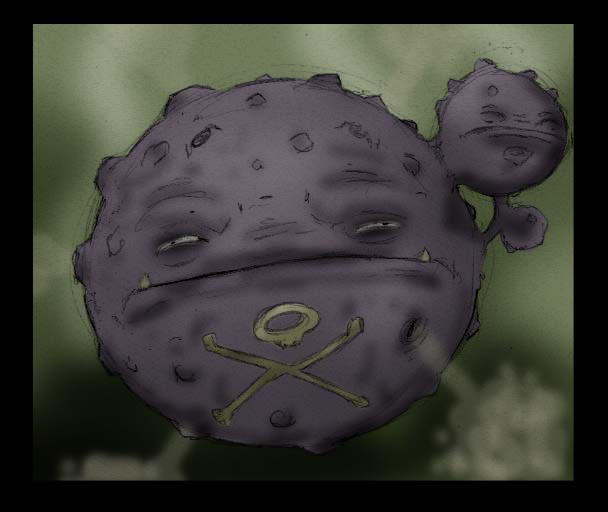 Watch
Weezing are the result of two koffing coming together.
When two koffing come together they join to make a Weezing, this is part of a breeding process. Once they have joined the two DnA types get mixed to create new koffings which grow off the Weezing, eventually snapping off.
Weezing is esentially just mould but doesnt use spores for procreation. For this reason they are not loving parents, quite the opposite, once the baby koffings are 'born', the Weezing will chase them off, seeing them as a threat to its food supply.
They grow big 'teeth' which they use as both weapons when defending their terrotory and to rip open toxic barrels etc.
Weezings get there name from the noise they make. As they have no lungs they are not actually wheezing but they make the sound when they release the built up gas within themselves.
Weezing have the ability to use liquid based attacks after the koffings have conjoined.
They absorb toxic sludge and store it at the bottom of their bodies, when the time is right the squirt it out on their attacker, burning, poisoning and blinding them.
Hope you like it