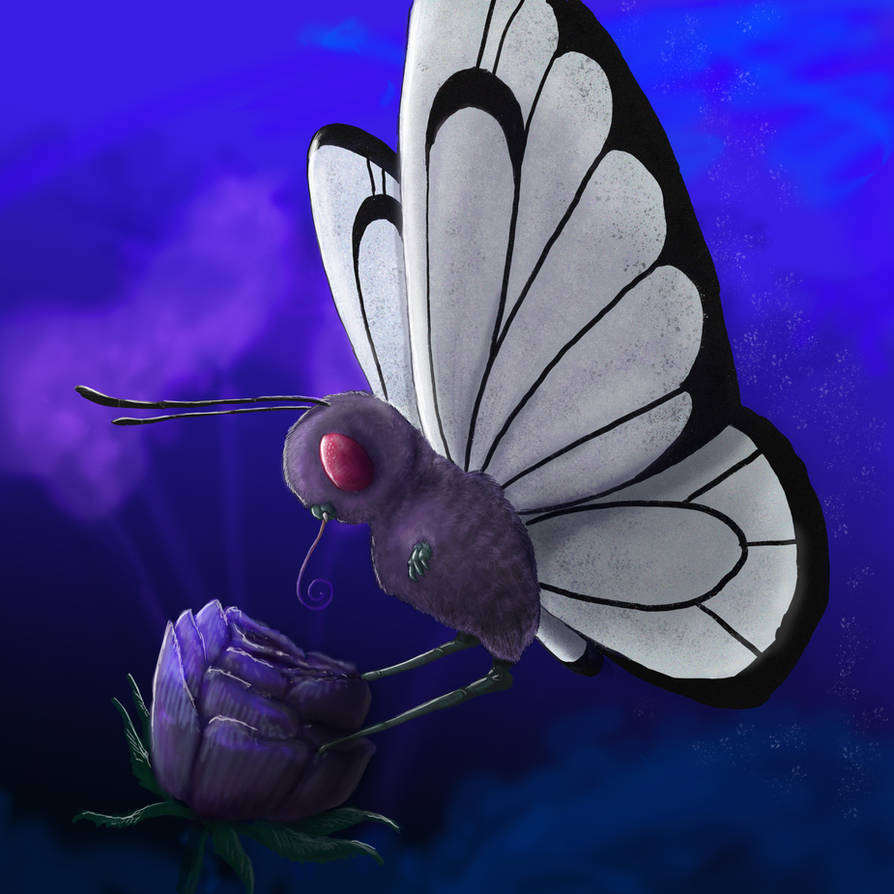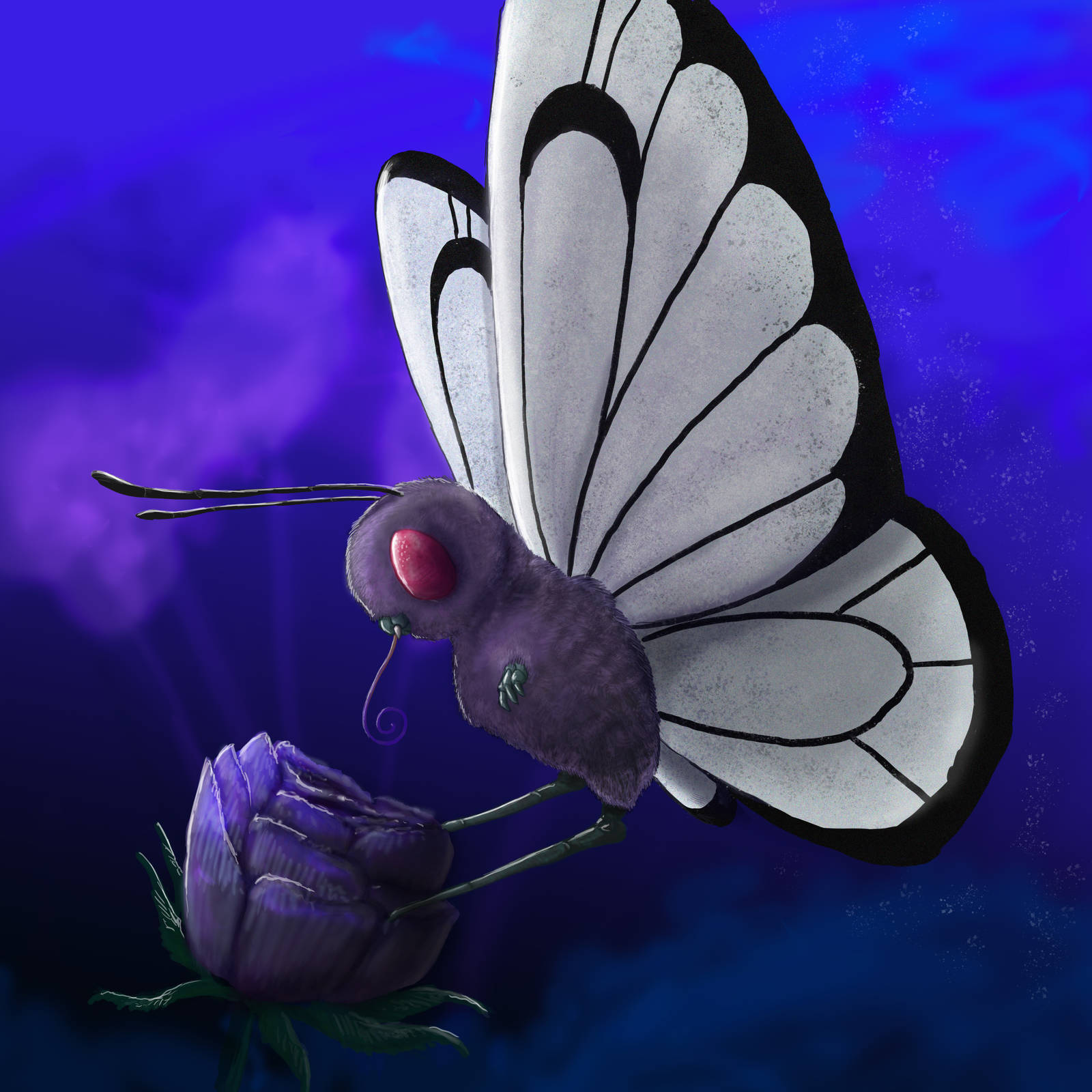 Watch
Butterfree are some of the largest butterflies known to man.
Unlike their delicate cousins, Butterfree wings are far stronger and don't dissolve when touched. They are fully regenerative and can grow back serious wounds like holes and gashes it may receive in battle. Their wings are made of a natural fiber, like millions of tiny threads that interweave to become the wing. On the surface of the wing the fiber produces a dust that protects the fibers from a variety of ailments. They can also use this dust as a weapon as it contains toxins that can knock out, poison and even paralyze their attackers.

Their 'fur' is similar to the fibers that make up its wings. Because it's so thin it makes it extremely soft. Much Butterfree love to be stroked however they are very sensitive so you must be careful.

Unlike many smaller insects they don't have an exoskeleton, which has allowed them to grow much larger than normal insects. They have a 'skeleton' that is unlike many other species on the planet. The 'bone' is made of carotene, similar to fish or your fingernails. Its far more durable than fishes as it developed from insect's hard shells. They wrap around many of the vital organs like a beautiful spiraling cage. Many other bug Pokemon have these combined with a heavy outer shell, much like a turtle, so they can grow very large without any problems.

Butterfree usually are awake during the day, but around the beginning of the year they convert to nocturnal to take advantage of a very special occasion, 'The bloom of the night flowers'.
A special species of flowers found in the more mountainous regions of Kanto called 'Moon Roses or Night flowers' bloom in the light of the moon. Butterfree love the nectar from these flowers and will come in the hundreds to get a taste. In turn they help pollinate the flowers, carrying the pollen from flower to flower. The beautiful thing about the event is the luminescent pollen than clings t them, glowing a dull lilac, making the Butterfree glow in the night.
They can also be seen to help pollinate many species of Plant Pokemon such as Venusaur and Vileploom. Each in their own are beautiful sights to see.

It is unknown why Butterfree only have two legs instead of six like many other butterflies but it is thought that they became too much drag on a larger body and got in the way. Their 'hands' are the only remnant that they had other limbs, however they have very little maneuverability in them but have been seen to grip things.

Their tongue can stretch to nearly the length of its body, when it's not using it, it rolls it up in a tight coil in its mouth. They use it to dip their tongue deep into flowers to gather nectar and essential sugars.
Unlike other butterfly, Butterfree retain the ability to eat solid food from its prepubescent stage. They are omnivores but prefer plants and vegetables. A treat for Butterfree is mealworms, commonly fed to fish.

Their antenna act like a nose and can help smell out food and water.
They are extremely sensitive and have been used by police to find illegal substances and in some cases, lost or hiding people.

Reply

Reply

Reply

I'd actually like to see a Butterfree "skeleton". Sounds really interesting.
Reply

bugs have exoskeletons...the mushy parts are inside and the skeleton is outside...(O.o)
Reply

Ill try n whip something up

Reply

Reply

Reply

I'm very interested in this internal spiral and those feet, any chance we might get to see an example?
Reply

I really liked the first one since that was inspired by Butterfree's trading card. This one is beautiful.
Reply