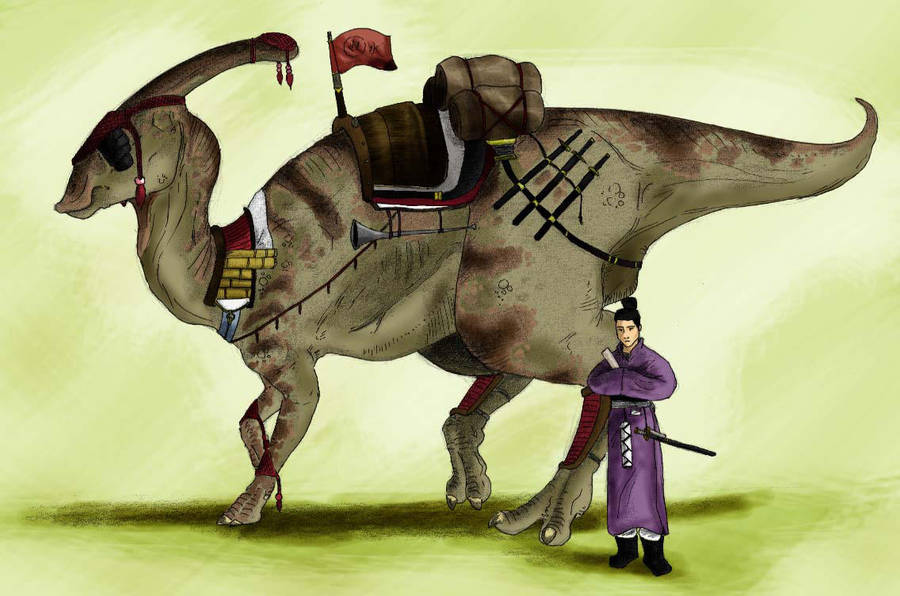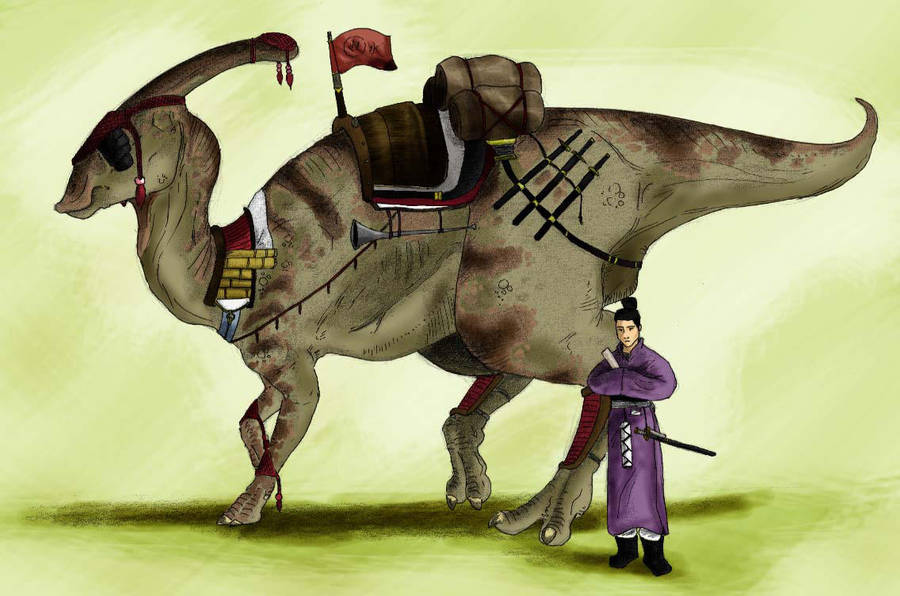 Watch
I recently watched a show on horizon called my pet dinosaur.
It was about if the comet that killed the majority of the dinosaur population, missed and that man evolved in a differnt way to our known ancestors by going in the trees.

It showed a modern world of people farming protoceratops for meat and eggs.
I then thought, if people had evolved with dinosaurs then all ancient people would have had to live with them also.

This exited me, on the possibilitys of how people could have used the different dinosaurs i different ways, also breeding them to suit perposes (war, beauty, transport).

I love James Gurneys Dinotopia but it is limited because they live in a collective multi-cultured utopian society, so war and armies are unheard of.
So this allows me to make war dinosaurs aswell as having the same idilic pictures as Gurneys world.

Edit: Thanks too a tip from a fellow DA Im changing this too a Charonosaurus, a dinosaur similar to Parasaurolophus but lived in asia, worked better than the other idea.

I want to draw an Emperer Charonosaurus bred for the emporer himself and his faithful gaisias.

Here is an ancient japanese soldier (based on real japanese soldiers and clothing) with his mount, a base Charonosaurus, bred for speed and strength.

I'm hopefully going to do more of this series so look out.

hope you like it!