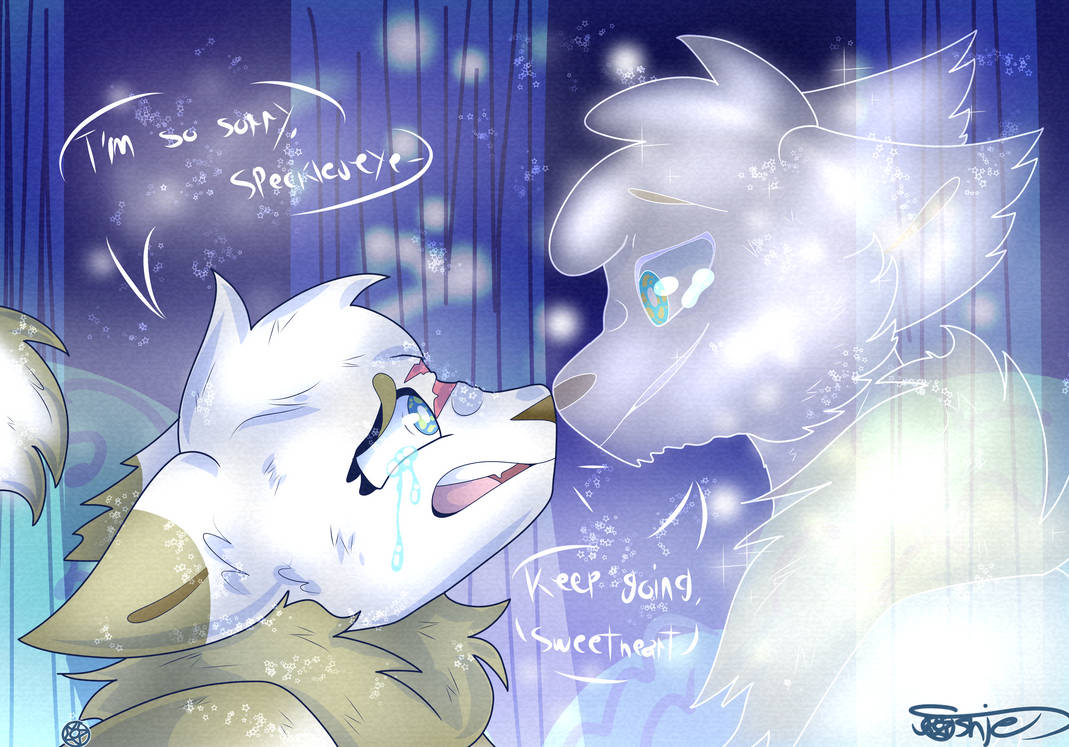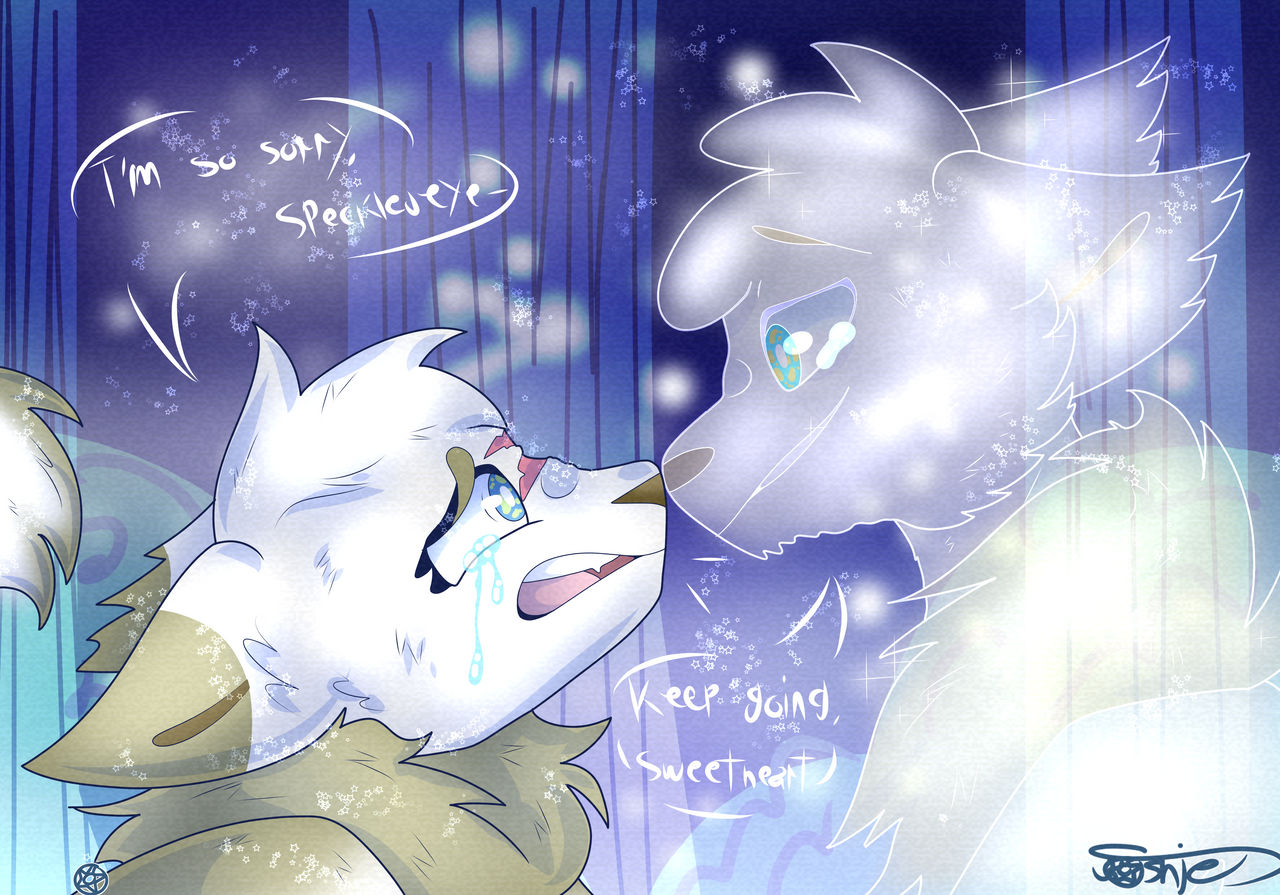 Watch
~

~

Acornstar was awake.. But she wasn't in her camp anymore. She felt... Safe. The white she-cat looked up, still feeling the pain from her throat. She slowly got up to see the figure of a cat... It was her father, Speckledeye. Tears rolled down her face before she mumbled, "I'm so sorry, Speckledeye-" her father stopped her from saying anymore, tears beginning to well up in his own starry eyes. "Keep going, sweetheart."
And with that, Acornstar's eyes opened and she was back in her camp, the massive wound on her neck drying as she slowly got up. She flinched from the pain, breathing as if her head was just pulled out of water.
----------------------------------------------
Acornstar and her father Speckledeye, from a roleplay!! I've never drawn a Starclan cat before so this was quite the experiment, and it's been ages since I drew Speckledeye so that was super fun too
Acornstar belongs to
Batzoro
and Speckledeye belongs to me!!