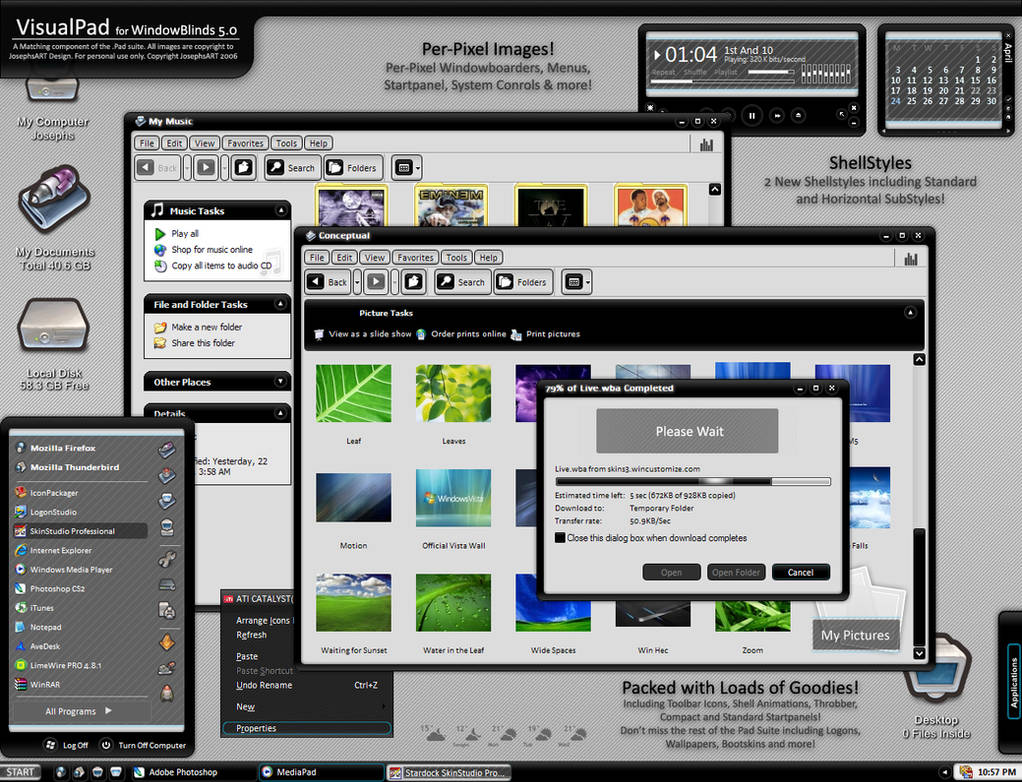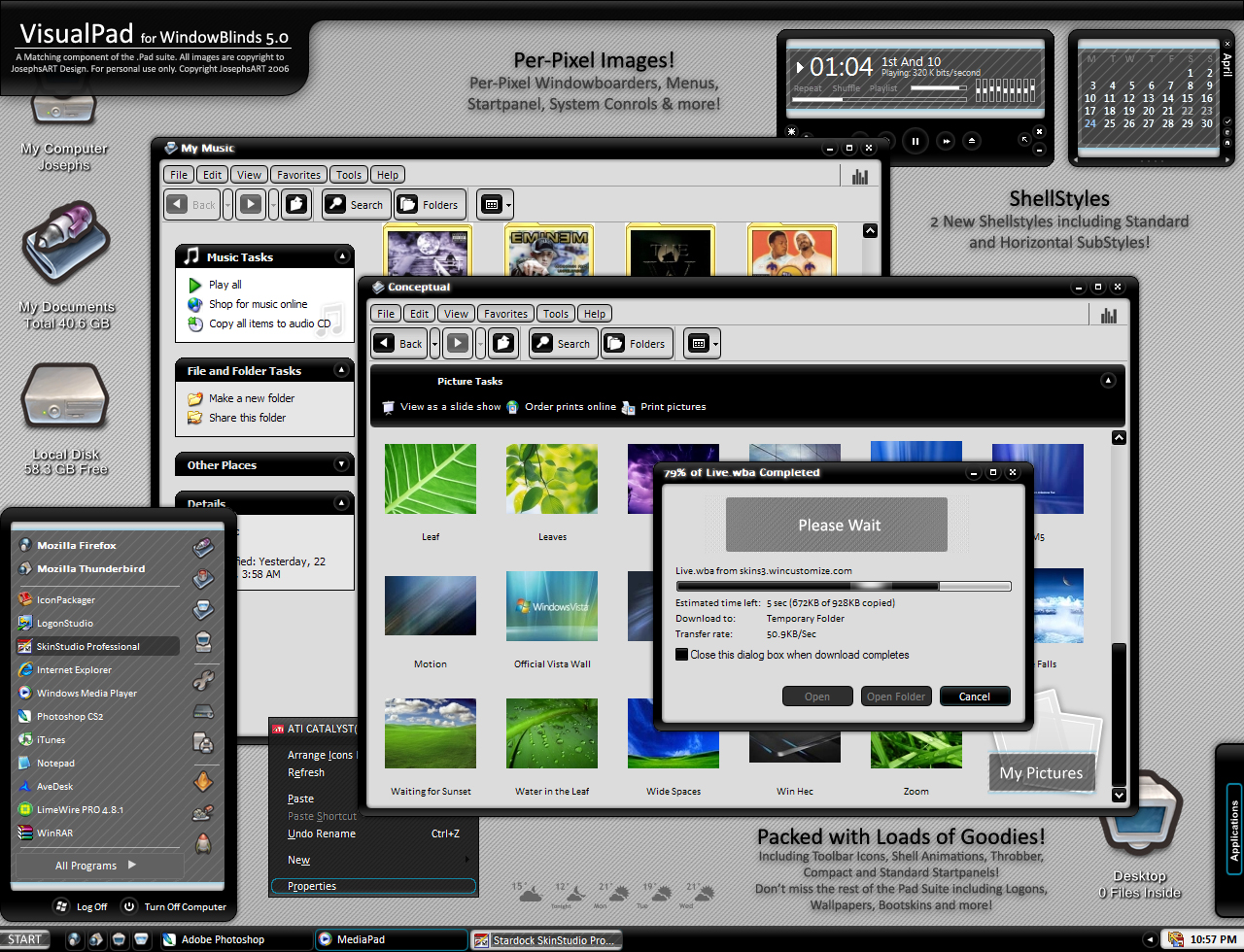 VisualPad
for WindowBlinds 5.0
Presenting my next line of themes, Pad.
VisualPad is a WindowBlinds 5.0 theme that can be used with older versions of WindowBlinds.
Packed with goodies once again, VisualPad features a dark-light pinstripe design with highlights. Completely skinned and edited, VisualPad comes with more than 1 SubStyle. Introducing JosephsART's first ShellStyle, VisualPad now has standard and horizontal Shells! Also including Toolbar icons, Shell Animations, Per-Pixel WindowBoaders, Shutdown Dialogues, Menus, System Controls and more!
VisualPad is part of a suite of completely developed skins. Including logons, bootscreens, wallpapers and more!
Here are the Matching skins to the
Pad
suite:

VisualPad
for WindowBlinds 5

LogonPad
for LogonStudio RC2

BootPad
for Stardock Bootskin

RainPad
for Rainlendar 0.22.1

ObjectPad
for ObjectDock

PaperPad
Wallpaper Pack

MediaPad
for Windows Media Player 10

MusicPad
for Winamp Modern

Preview
of the Suite in action.
Copyright JosephsART 2006. Permission granted from ~sXnc.