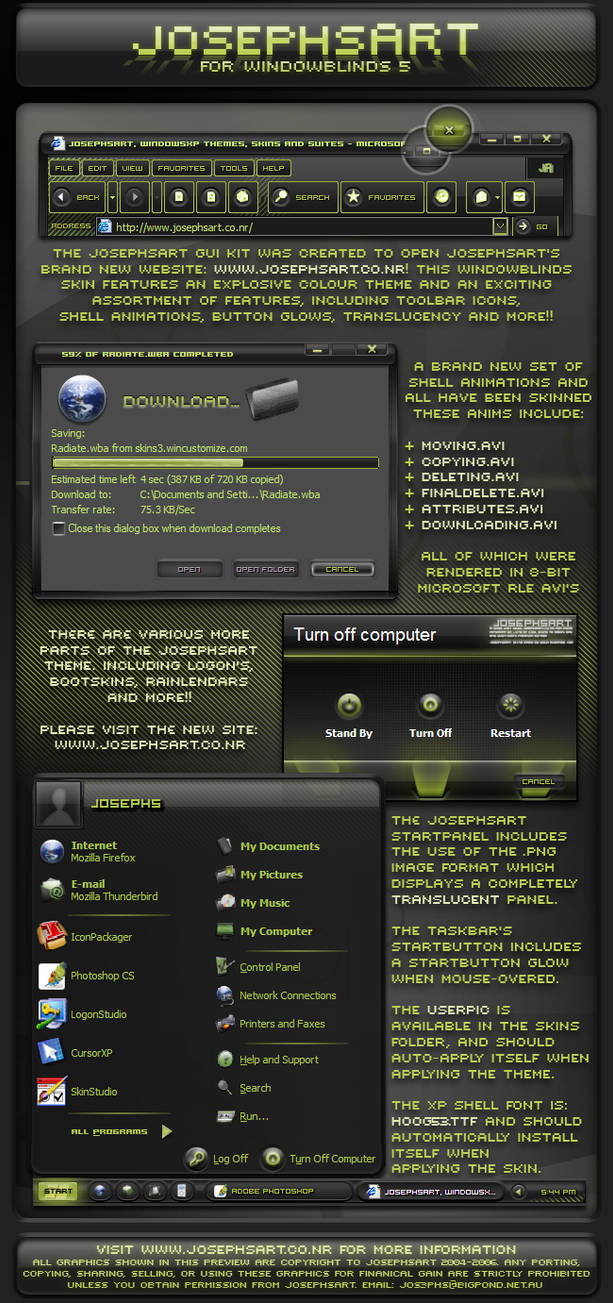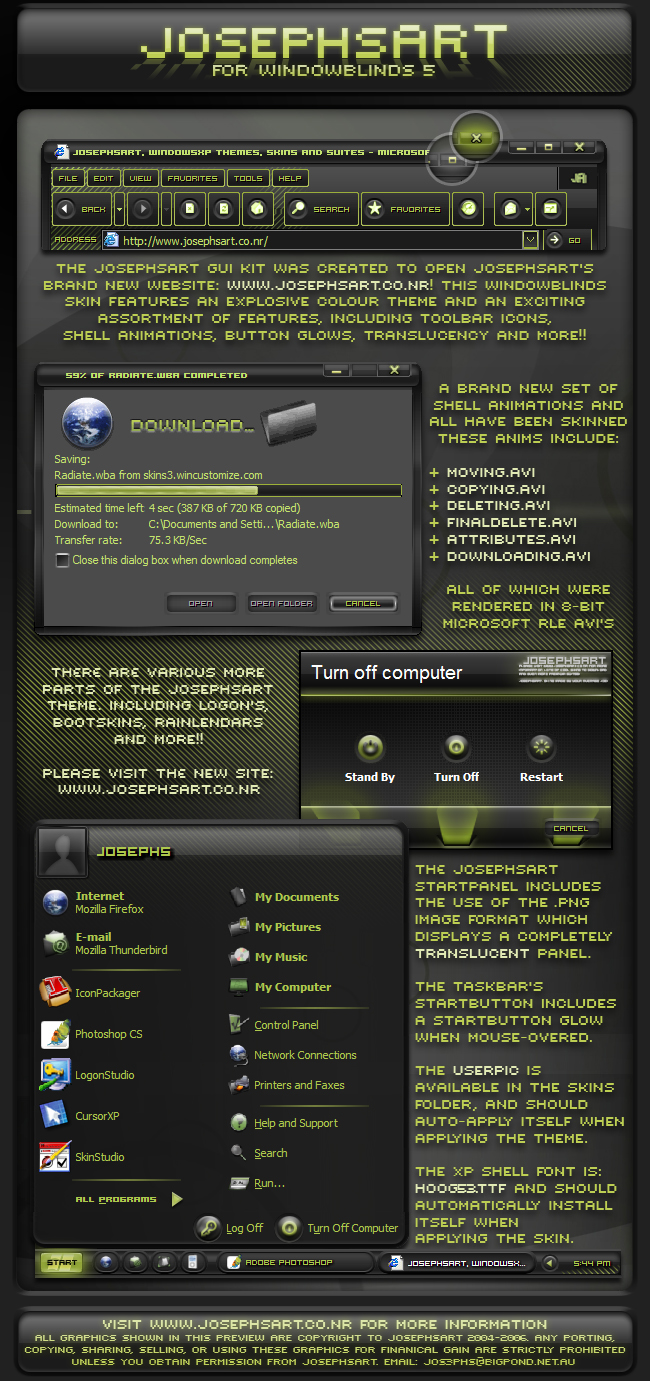 Watch
Here is my all new JosephsART Windowblinds skin.
Apart from the rest of the Suite, this Skin is the real stunner.
I've perfected a few of my mistakes in the past, and now I can present these features:
+ Toolbar Icons
+ Shell Animations
+ Titlebar Button Glows
+ System Button Glows and Translucency
+ Startpanel Translucency (.PNG)
+ Startbutton Glow
+ Custom Throbber
+ 4 Substyles (Fixed) 2 Normal (1 Dark, 1 Light) 2 Compact (1 Dark, 1 Light)
And in a few weeks I'll be updating to WB5 Features, the features I wish to add will include Translucent Taskbar/Window frame, Custom Please Wait Dialogues and pretty much Translucent everything! This time the Shell Animations are high quality 8-Bit Microsoft RLE AVI's and look alot better. Also, this WindowBlinds skin is part of a 8 piece suite which I hope you love.
A Few Notes: The Shell-Wide Font used is HOOG53.TTF Which is included and should Auto-Install apon applying the Skin. Otherwise the Font File is available in the Skin's Folder. Also, there is a Userpic.bmp which should also Auto-Install itself, if it does not and you are interested in it, it's also available in the skins folder.
This skin is part of the JosephsART Suite, you can find other parts of the suite:

WindowBlinds

IconPackager

LogonStudio

Wallpapers

Rainlendar

ObjectDock

CursorXP

Bootskin
JosephsART is Copyright © to Ryan Henricus
Please visit the new
www.JosephsART.co.nr