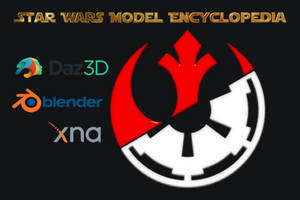 Star Wars models for DAZ
Images of available Star Wars models for your 3D rendering. Note that these are not downloads but, where possible, download links will be on the pages. Some are hi-res characters and clothing for G8 and G3 models, some are simple objects such as vehicles. I'm hoping this will be a fairly exhaustive look at both free and premium models available for Star Wars fans.
---

WIP: Star Wars: The Force Awakens Poster v2
Description
Luke's Lightsaber has been stuck in the desert sands. Got the compositing started. What do you think so far? I might adjust the camera angle to be a little bit wider.
Image size
1013x1500px 1.19 MB

but.... it's the wrong lightsaber. this is the one he built in ROTJ... the Force Awakens revolves around Anakin's saber, which was given to Luke in ANH and lost in ESB.