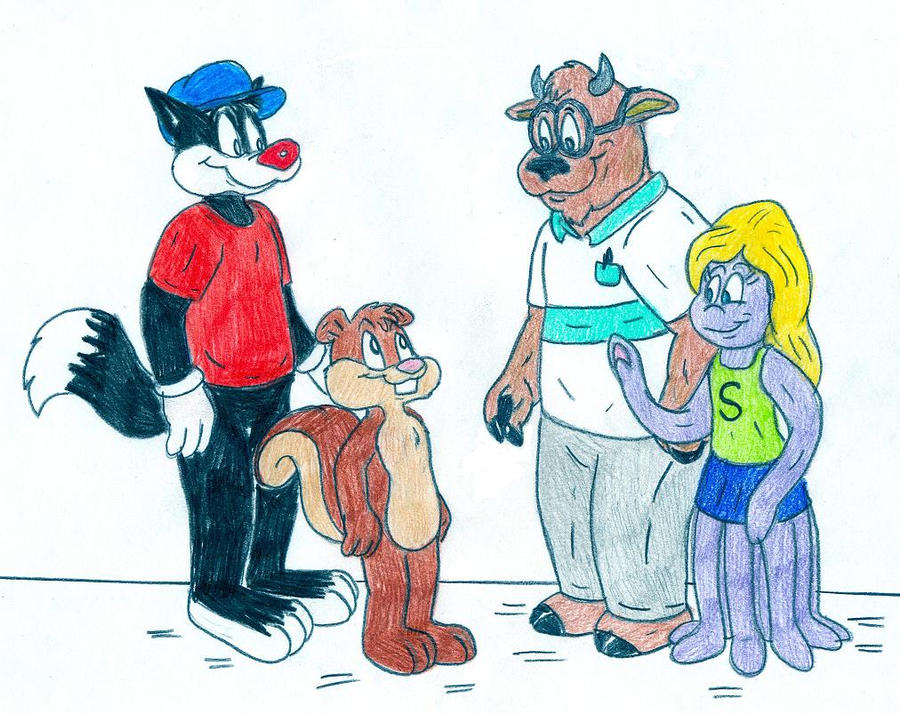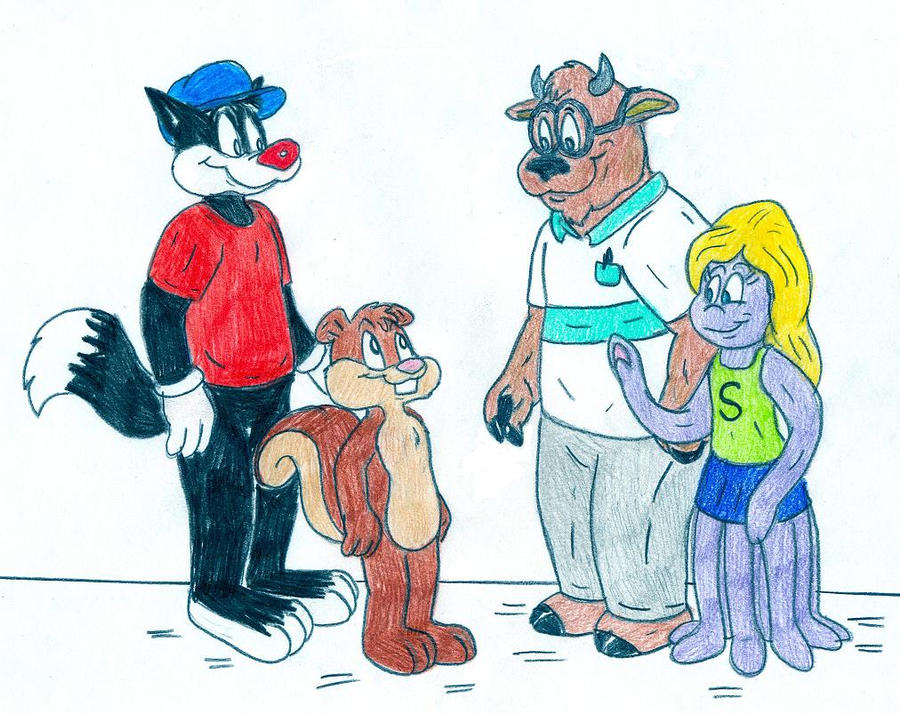 Request for tigerbreath13.

Skippy Squirrel, from Animaniacs, befriending the nephews/grandchildren of his Aunt Slappy's enemies. Unlike the older toons, these guys are actually nice and have no harsh feelings against the squirrel.

Wally Wolf, my Tiny Toons' original character, is the great-grandson of Walter Wolf, Slappy's worst enemy.

The other 2 characters are tigerbreath13's own, Benny Bison and Sandra Squid, grandchildren of Beanie and Sid, respectively.