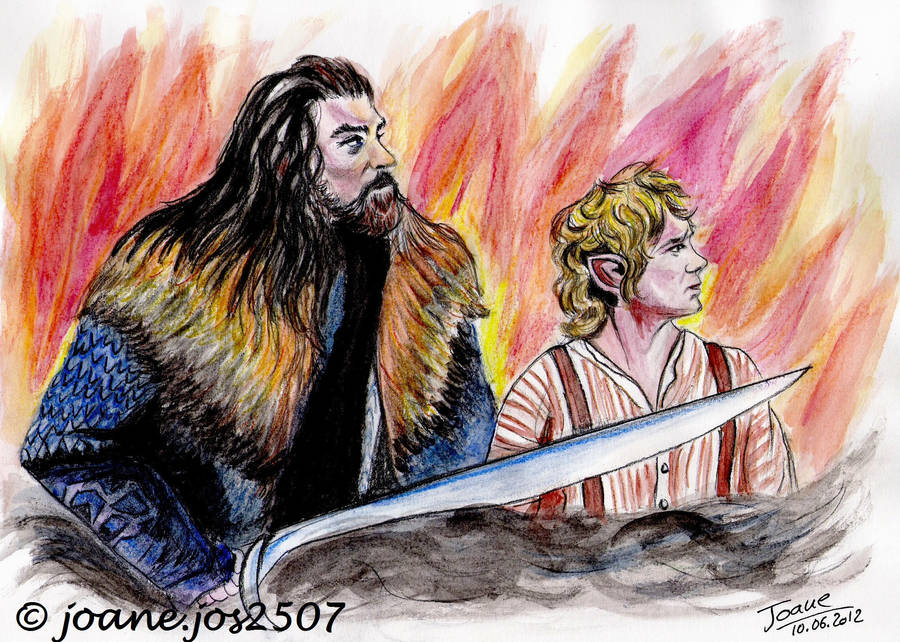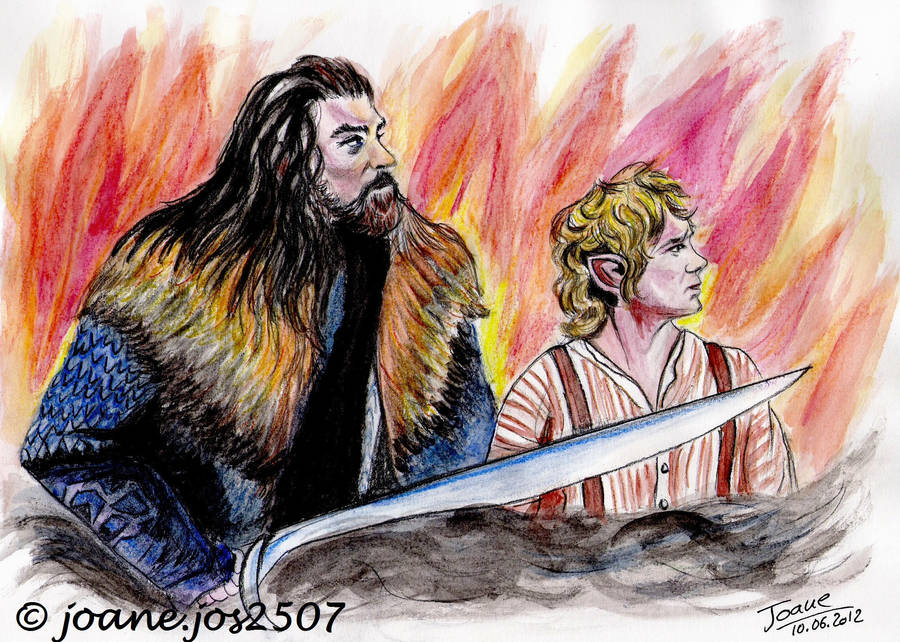 Watch
Richard Armitage & Martin Freeman
portraits of Thorin Oakenshield and Bilbo Baggins from "The Hobbit" by Peter Jackson
prequel of LOTR
graphite and pastels pencils, then finished with watercolors

Reply

This looks fantastic! Well done!
Reply

i love this picture!

these are my 2 favourite characters from the hobbit! (although there are so many characters i like!)
Reply

Reply

Reply

Love your mix of tools! The colors are great! Terrific image!
Reply

wow! superbe scène !! bilbo je présume !!!
Reply

merci Franca, oui Bilbo le Hobbit et Thorin ! Voir Richard courir au milieu du feu dans le dernier extrait du tournage m'a inspirée !!!
Reply

je vois ça ! beau travail mais j'ai une préférence pour tes portraits avec ses beaux yeux en gros plan




Reply

c'est sûr, c'est différent mais je voulais travailler une composition originale, les proportions (les personnages sont inspirés de photos très différents) et les dégradés de couleurs pour le feu notamment (en fait c'était un exercice ludique ! lol)
Reply