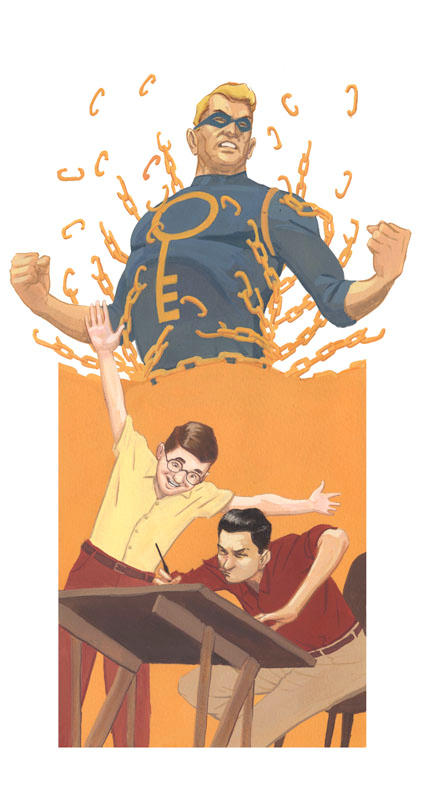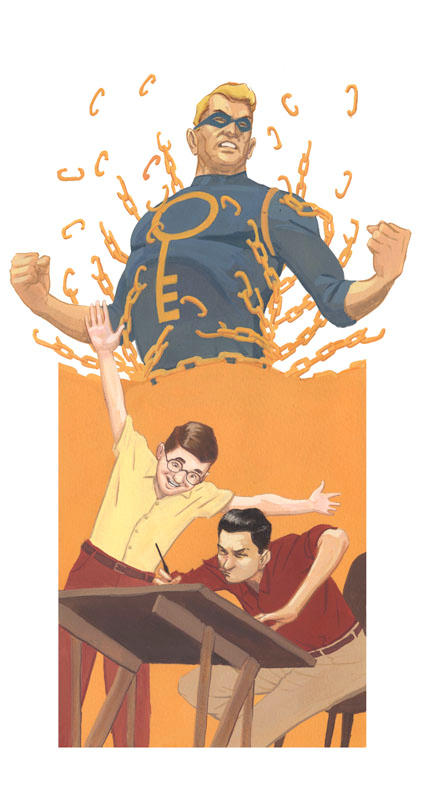 Watch
For a book review of Michael Chabon's the Amazing Adventures of Kavalier and Klay.

Gouache

Omygulai I just finished this book and it was one of the best examples of writing I've ever read in a long time (not in school) I love your picture, it's very simple yet graphic.

Reply

Thanks! Yeah, it's one of my favourite books. Such a great story, and so well researched.
Reply

I know right! It took me forever to read because I kept on having to put it aside for school stuff, and also because I just wanted to savor Chabon's writing the whole way through. Lol though, I picked up a picture book about the Golem story from the library the other day because of this.
Reply

Jori i loved this image when i saw it on the sheridan grad site . . . I LOVE your redition... it's exactly what i imagined them looking! (Although i imagined Klay on the right... but anyways)

Great work! It's really a good tribute.
Reply

I LOVE it! It's really well executed and captures the spirit of the book . Great job, Jori!

Reply