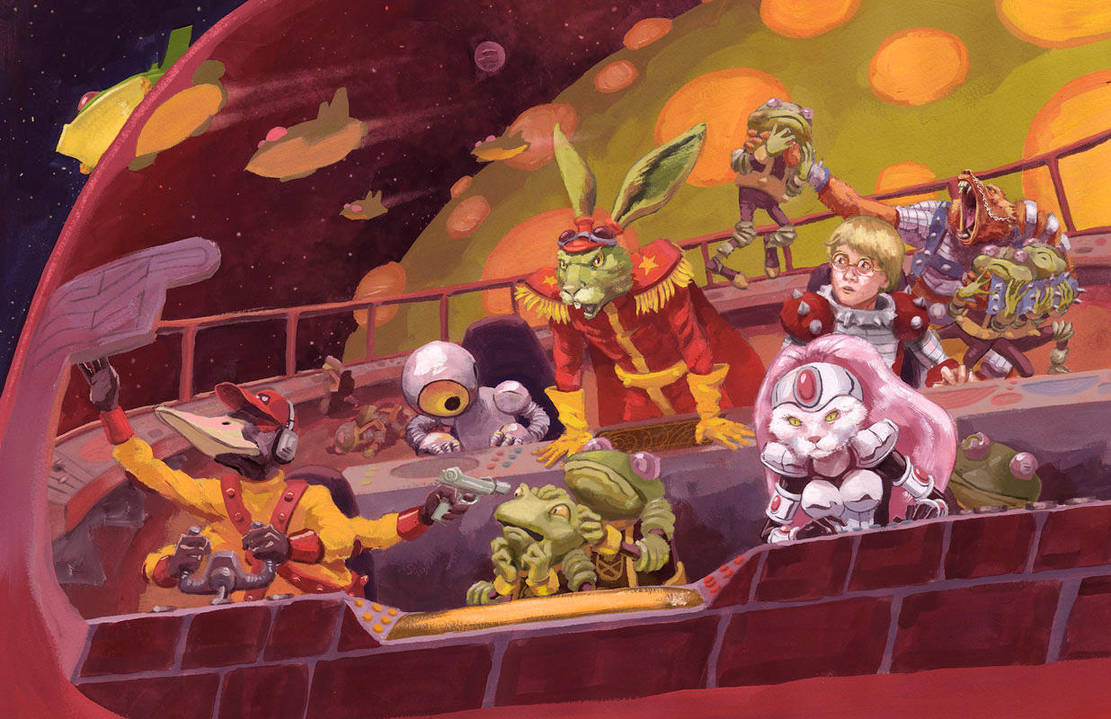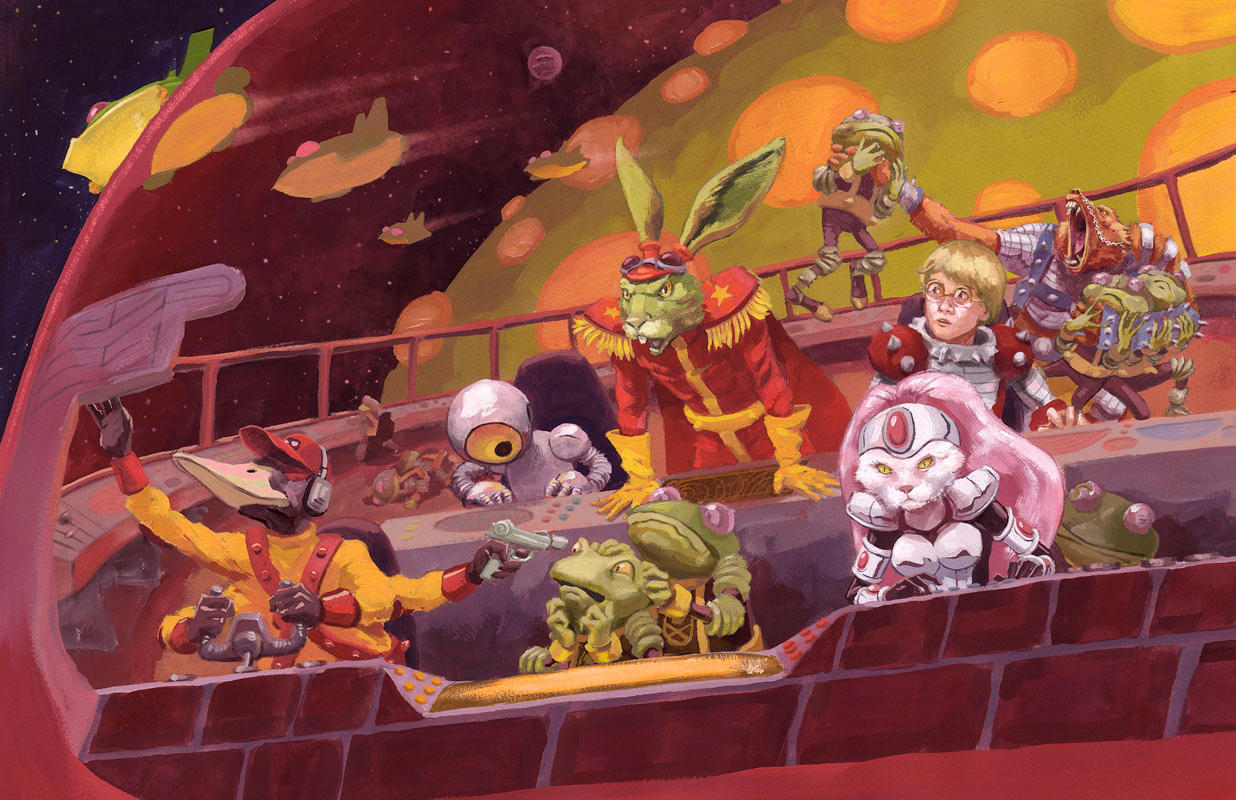 Watch
Bucky O'Hare and friends taking over one of the toad ships!

This is a new painting I made for this year's Fan Expo! Featuring Bucky O'Hare, a childhood favourite of mine. Our parents rarely let us watch TV as kids, so it might have been more about the action figures than the actual show.
That's so awesome! I love the more literal take on the animals. Bruiser looks amazing!
Reply

Reply

Reply

Reply

Haha, nice illustrative work!

I love the little details like the Toad trooper getting shot in the eye. Bruiser cleaning house off in the back is especially funny.
Reply
Man, them animals be crazy. Awesome work, as always!
Reply