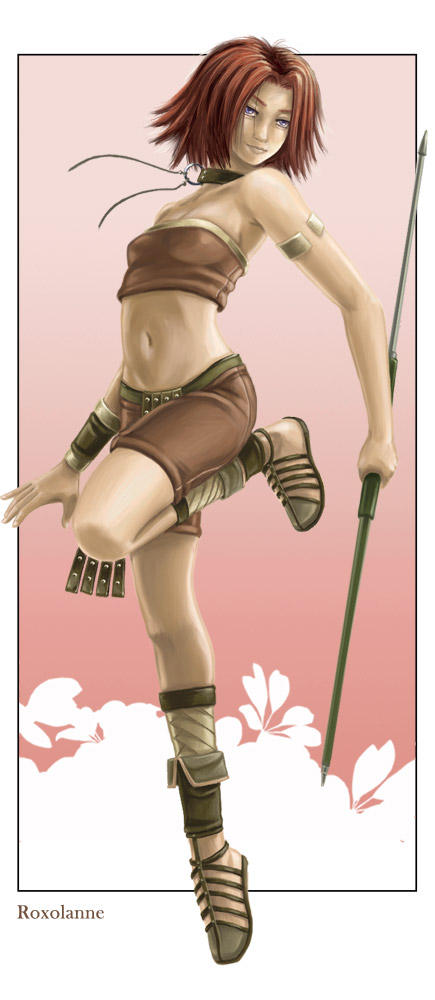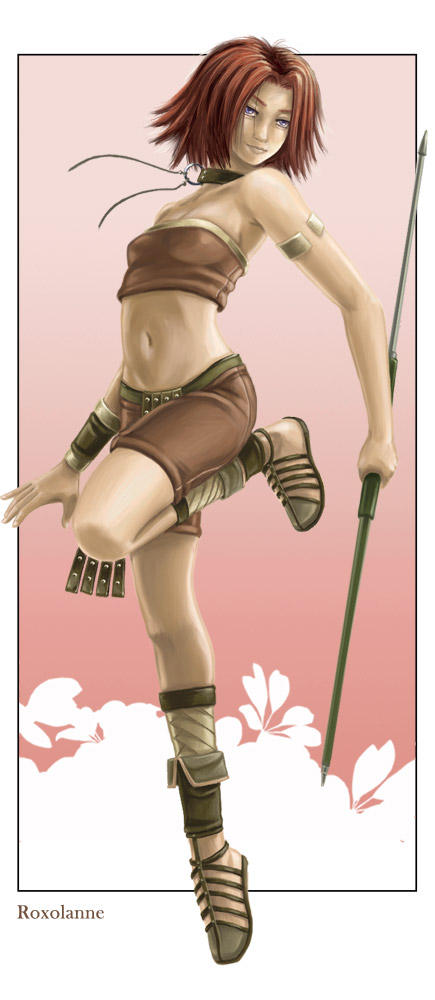 Here she is, Roxolanne. This is her real name (before, she was called Rolande, but I think I'll prefer that name). The explanation of her name:

She is descedent from a slave of the Roxolan people. This slave was a roman, captured by them. After some years of captivity, he managed to escape, and when he came back, everybody would call him "Roxolan", in memory of his story. The tradition of this family is that every child born with red haid like this ancester would be called Roxolan. That's why the son of Roxolanne here is called also Roxolan.

About the drawing itself: well, I think I made some improvments in anatomy, dynamic poses, painting and so on, don't you think?