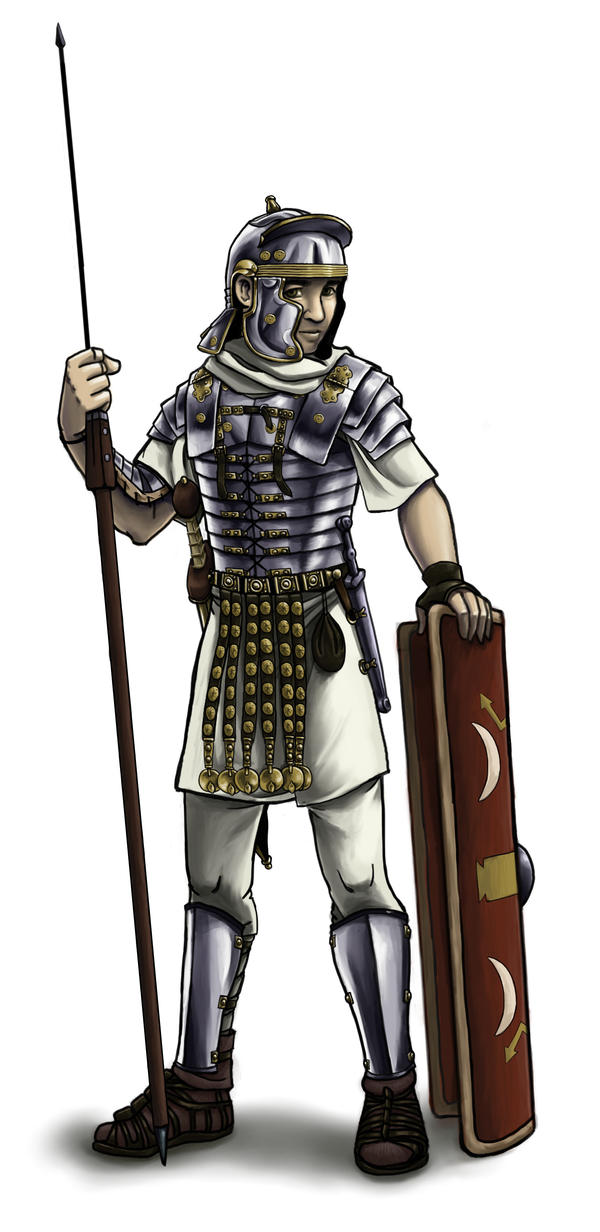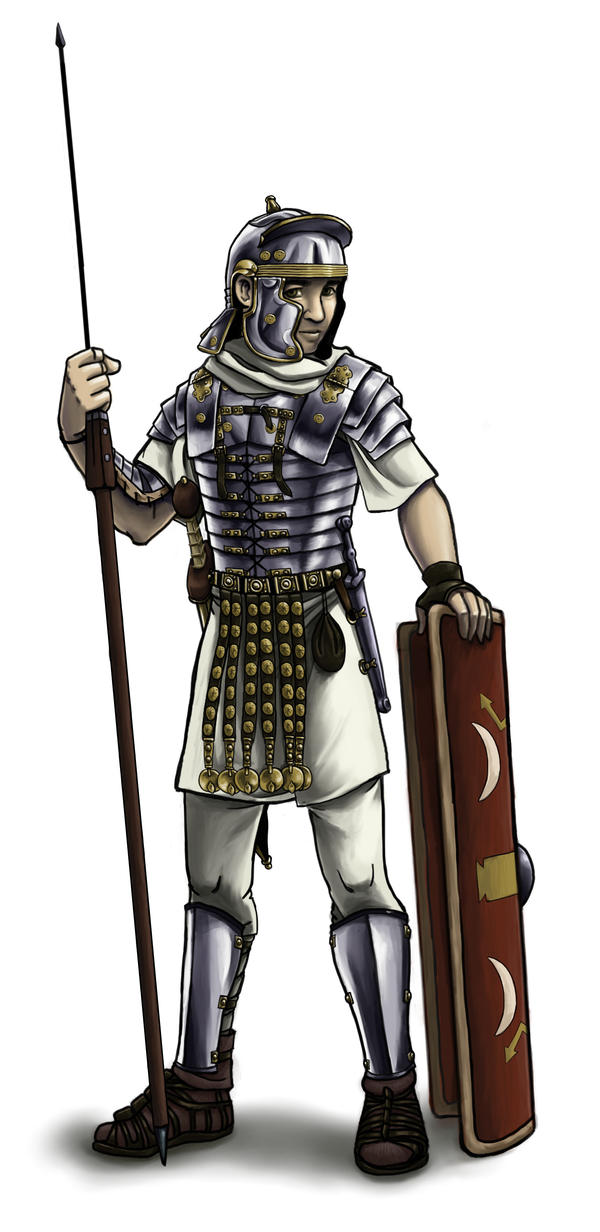 Watch
Hello there! Do you remember me? Maybe not, it was so long time ago since I gave news.
I'm trying to do some new pictures, mostly romans (and another great digital painting is coming...).
This one is an illustration for my new website and my passion of all times : roman reenactment, at
[link]
( InAciem.com ).
This legionary wears a lorica segmentata. In real life, I'm now reenacting a roman legionary, but I use the Lorica Hamata (mail).