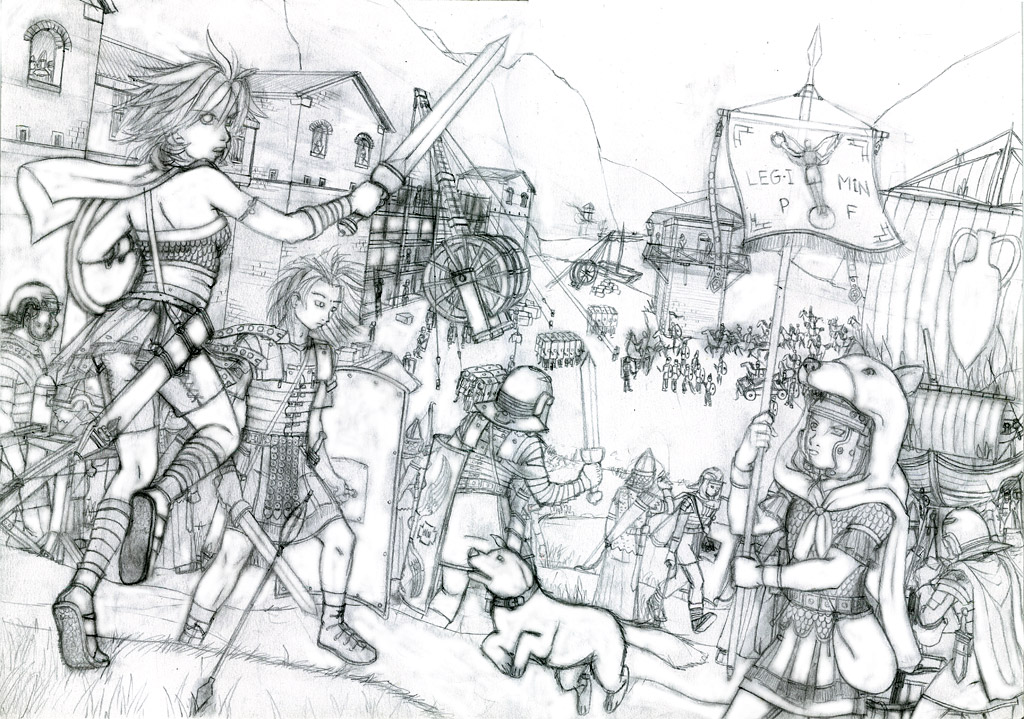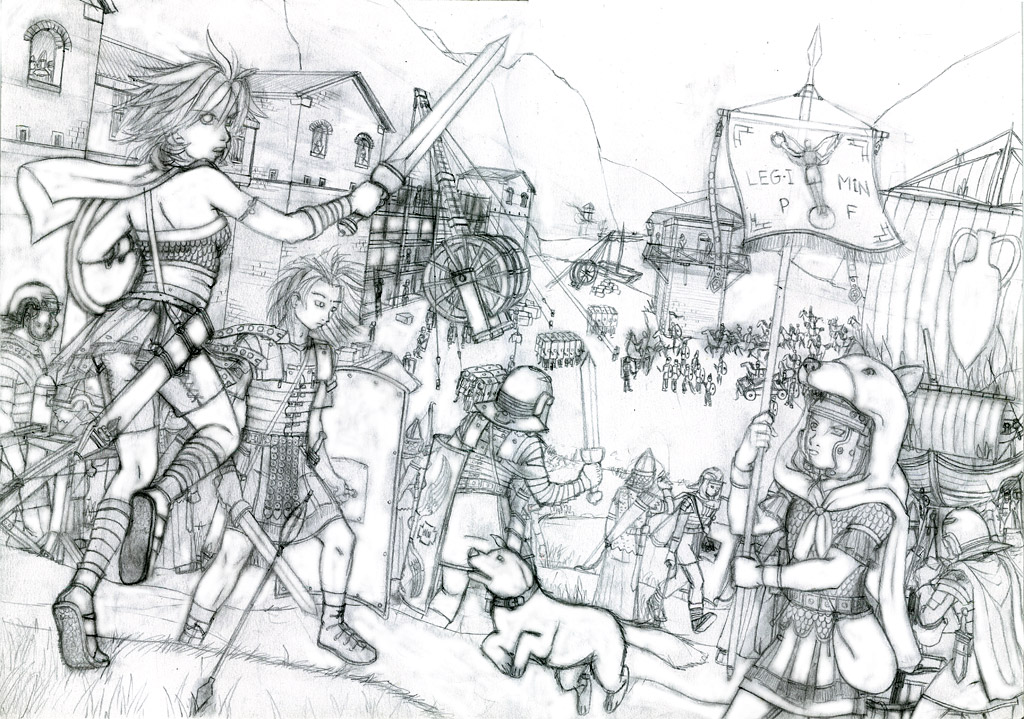 Watch
Okay, now the colour...
Based on the legend of a dacian attack to a roman fort, after crossing the frozen Danube (or maybe, like I think, a tributary of it). This legend is depicted on the Trajan Column, in Rome. See it here:
[link]
and (spoil xD) here:
[link]
In the final version, I will put more soldiers, this must look like a huge battle.