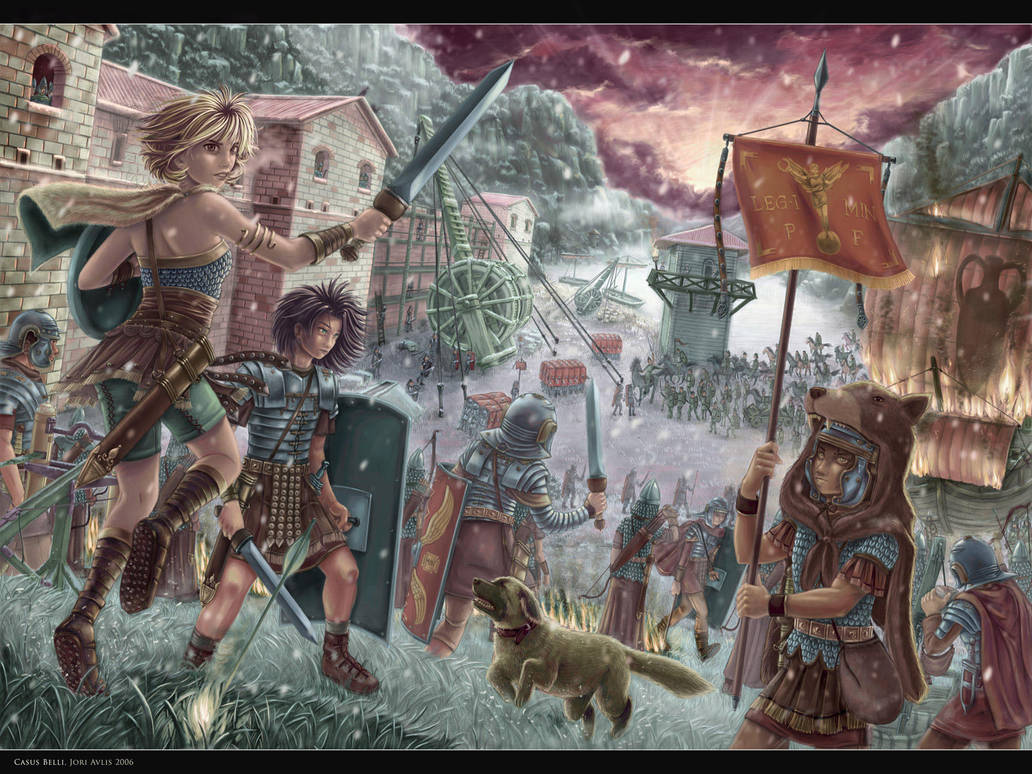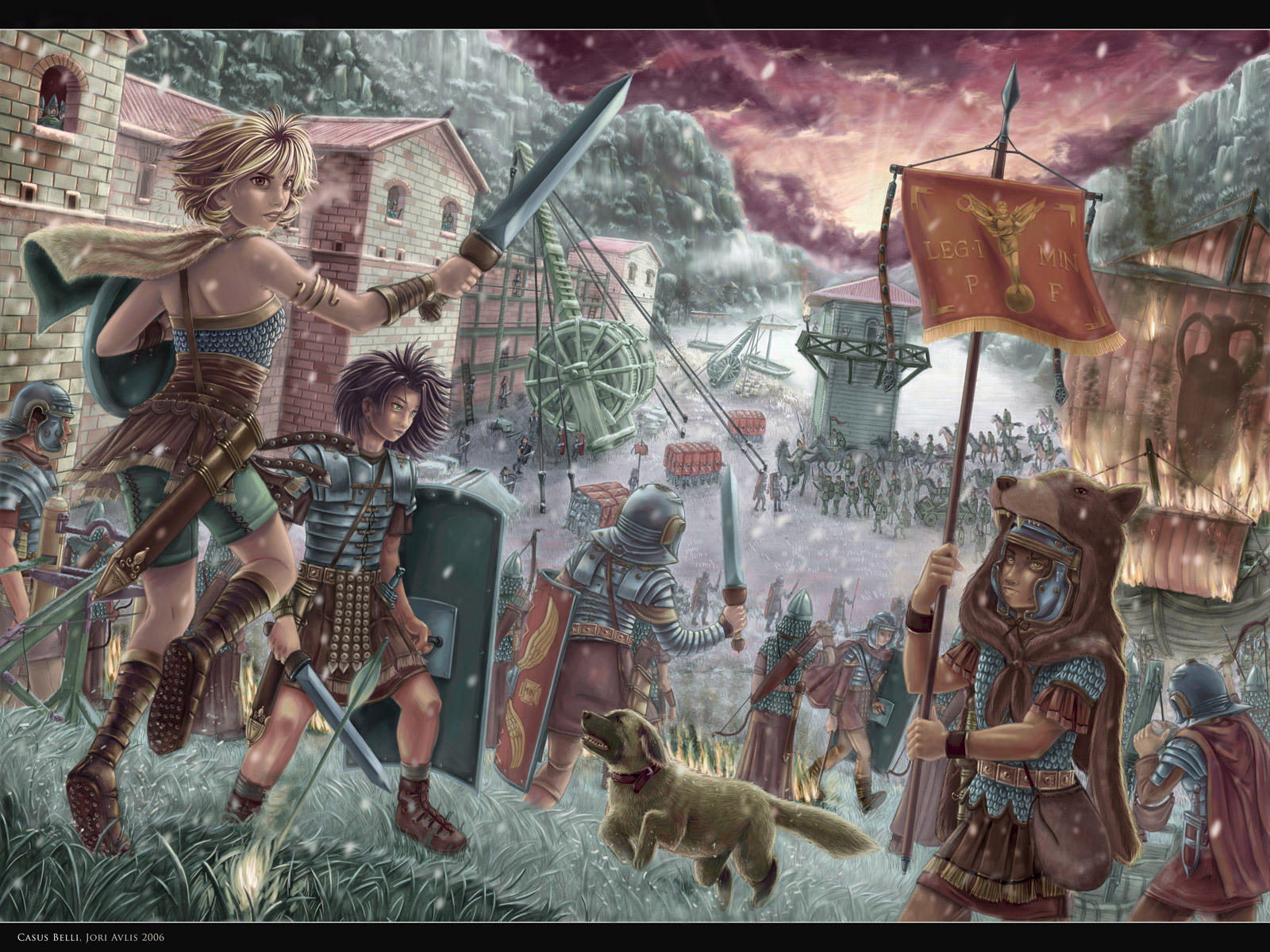 Watch
Casus Belli
"Act of War"
»
[link]
The Dacians attacks this little roman fort, still in construction by dawn. They benefit from this extraordinary situation: the river is frozen! So, they decided, in a rush, to attack the Romans, this is an unique opportunity, and they crossed the frozen river. This legendary battle could be seen in the Trajan Column nowadays, in Rome.
The small vexilliatione (roman detachment of a legion) was coming back from their night patrol, when they saw this happening. It is time to fight. But before, we have to organize our troops, no roman would fight a battle without preparation.
Why is Marine so undressed, despite of the frozen morning? Who knows… (well, she was sleeping in her tent when she was surprised by the noise outside).
Describing the picture: to the left, we can see a Cheiroballistra, a special roman catapult, first used in the Dacians wars. To the right, another roman catapult, an Onager. Look at the roman cranes: they used to be manpowered, with some guys walking inside of it to provide the lift energy needed.
More details of Casus Belli in my journal, were you can find an almost step by step of it:
[link]
, special attention for the lineart:
[link]
As always, I'll answer to everyone, if you want to know something about this. If you ask me about the time to do this, 2 months, and done with Painter IX (and some Photoshop). I've submitted this image a bit bigger than usual, but event like that, there is now way you can see all the details (try to find the cat and the vulture...). The print of Casus Belli is way more appropriated to look at this

An important link:
[link]
here you can really look at Marine at (almost) full detail, and have a slight idea of what you can hope with the print of Casus Belli \o/
Thanks for watching.